Sheet Metal Brass Fabrication
KDM is a reputable sheet metal brass manufacturer in China. We provide high-quality custom, precision sheet metal brass products for your business. Fast-turnaround, rigorous testing, and one-stop-solution supplier.
Good elongation and processed well
High-strength and durable
Easy to cut and machined
Custom sizes and thickness
Sheet Metal Brass Fabrication
KDM sheet metal brass is a non-ferrous, red metal. It is a composition of copper and zinc. This is also known as yellow brass or cartridge brass. It is a very versatile family of alloys that works well in various applications such as in construction, electronics, the automotive industry, and more.
Our range of sheet metal brass offers great features and advantages such as high strength, corrosion resistance, high machinability, high electrical conductivity, tarnish-resistant, malleable, low-friction, etc. These are easy to cut, drilled, machined, sawed, and punched.
As a leader in this industry, KDM has vast experience in sheet metal brass production. We offer precision brass fabrication and surface treatment to finish products. Our team works with a wide range of sheet metal brass grades such as C2600, C2680, C2801, etc. Equipped with state-of-the-art machines and advanced manufacturing technique, KDM guarantee high-grade parts that can boost your company. Message KDM today and receive an instant quote.
KDM Sheet Metal Brass Parts Fabrication
Precision Anodized Brass Sheet Metal is processed and electroplated well. The brass sheet is cut to the required size based on your design. It undergoes rigorous testing such as hardness test, tensile strength test, grain size test, etc.
Customized Anodizing Brass Sheet Metal Bending Parts is made from welding, bending, and stamping processes. It is guaranteed high quality and longevity.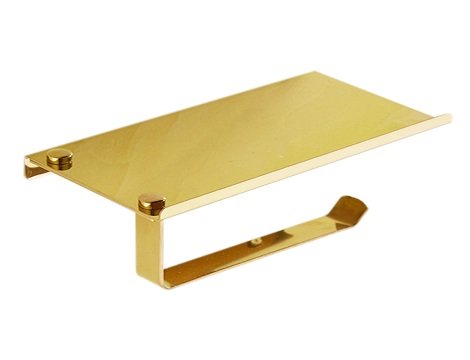 KDM Roll Paper Brass Brackets are rust-proof and heavy-duty. It has a polished finish, with a modern look, concealed screws design. KDM can make the custom logos for your specific product.
Custom Stamping Socket Conductive Brass Sheet is used in electrical applications. It is highly conductive, durable, and long-lasting. It is available in blue color or other customized colors as you require.
Brass Sheet Metal Stamping Part is a metal component that can be black coated, Alodine, and anodized surface treatment. It is ideal for use in corrosive environments and is highly resistant to weathering.
Sheet Metal Brass Nameplates were a dream to engrave with your custom logo, message, art, etc. KDM produces wholesale sheet metal brass nameplates that are stunning with adhesive backing or screws.
Sheet Metal Brass Grades
(5)
Sheet Metal Brass Finishes
(4)
KDM Sheet Metal Brass Advantages
Corrosion Resistant
With 66% copper and 34% zinc composition, sheet metal brass is known for its rust-resistance characteristics.
Easy to Formed
Sheet metal brass is easy to form and machine. It is easy to cut and bend to your specific requirements. 
High-Strength
Sheet metal brass is strong with susceptibility to stress-cracking. Zinc and copper can produce enhanced strength and ductile brass sheets.
Malleable
Higher malleability and ductility than bronze or zinc, brass sheet is a good conductor of heat which is easy to cast or work.
KDM Sheet Metal Brass Material
KDM is a leading sheet metal brass manufacturer in China. We used the highest quality sheet brass, a versatile family of alloys in fabrication. The brass sheet is also called cartridge brass or yellow brass. It is produced by alloying copper and zinc. This can improve machinability and strength.
Some of the qualities sheet metal brass exhibits are:
high electrical conductivity
good durability
high corrosion resistance
shiny, decorative appearance.
KDM Sheet Metal Brass Applications
Due to its versatility and shiny appearance, sheet metal brass is utilized for a wide range of purposes. It is commonly used for interior decorative designs of luxurious locations or buildings. Due to its high ductility, easy-to-cut, machined, and fabrication, KDM can manufacture different artworks from brass sheets.
The brass sheets are also used in applications that require low friction, thanks to its corrosion resistance features. These applications can include electrical and mechanical, ammunition components, fasteners and connectors, appliance parts, etc. Brass sheet is also common in musical instruments to light fixtures fabrication, construction and builder's hardware, plumbing areas, etc.
KDM Sheet Metal Brass Fabrication
As a professional sheet metal brass manufacturer, KDM performed a wide range of manufacturing processes to produced various sheet metal products. This includes but not limited to:
Sheet Metal Brass Cutting – shearing, punch press, photochemical machining, and CNC laser cutting are some of the sheet metal brass methods in cutting sheets. CNC laser cutting works at tolerances of +/- 0.005 in. or better. For thinner and more reflective materials, we use fiber-optic laser and CO2 lasers for thicker gauges.
Sheet Metal Brass Bending- Bending brass metals in various thicknesses, gentle curves, and shapes. Press brakes are utilized to produced sharp and precise bends.
Sheet Metal Brass Hemming- This process results in a smoother, stronger edge brass metal shape. It eliminates the sharp edge to serve a specific operational function.
Choose KDM to Custom Sheet Metal Brass Fabrication
KDM offers a variety of sheet metal brass products in various sizes and large quantities to exceed the needs of your project. We serve various industries such as electronic parts, automotive, mechanical industries, decorative applications, spare metal parts, loudspeaker boxes, fitness equipment, and other industries.
We stock all types of brass sheet grades such as ASTM B36 brass, 260 brass sheets, 330 brass, C2600, C2680, C2801, and other brass products in thickness from 0.5mm – 100mm, or customizable. It comes from a 10mm – 3000mm width. Other tempers and alloys are accessible as well. These materials have different features and advantages perfect for your applications.
At KDM, we strictly follow strict quality control and inspection. All products are certified to JIS, GB, DIN, BS, AISI, ASTM, standards, and more. Through our cutting-edge and latest technology in our industry, we are able to bring you the best price and sheet metal brass fabrication service.
KDM Sheet Metal Brass Fabrication
KDM serve various industries with brass fabrication skills such as:
Design Work
Prototyping
Programming
Laser Cutting
CNC Bending
Deburring
Grinding
Sawing
Punching
Shearing
Painting
Metal Finishing
Our professional team can do secondary processes to sheet metal brass fabrication finish. These processes offer different advantages and add a beautiful appearance to the brass sheets. It includes:
Powder Coating
Satin Finish
Hot Galvanized
Brushing
Black coated
Anodizing
Chrome Plating
Polishing
Silver/ Nickle Plating
Zinc Plating, etc.
OEM & ODM KDM Sheet Metal Brass for Various Applications
You can trust KDM for all sheet metal brass fabrication on automotive industry. Brass sheets are durable and corrosion resistant.
KDM offers custom brass sheet metal fabrication for the electronics industry. The brass sheet used in fabrication is strong enough,  rigorously tested, and inspected to guarantee 100% defect-free products.
KDM specializes in manufacturing sheet metal brass for the hardware industry. Products include radiator tanks, radiator cores, heater cores, etc.
The sheet metal brass fabrication is common to the industrial industry. KDM can produce soundproofing equipment, stamping brass parts, lighting, engine, etc.
Why KDM is Trusted By Over 1000 Global Clients
Enclosure Manufacturing
2D Drawing
3D Drawing
" KDM provides excellent quality sheet metal brass products for my company. It is obviously designed from high-grade brass materials. They offer satisfactory customization services. We will definitely buy again"

"At last found the reliable manufacturer for our sheet metal brass fabrication. KDM provides a fast turnaround, high-end brass sheet metal products, 24/7 assistance that helps my business grow. Thank you KDM!"

"KDM sheet metal brass products are more cost-effective than other places. Product quality is great, worked perfectly for our project, and has amazing packaging. I will definitely buy this product again in the future!"