Custom Your Telecommunications Enclosure
Telecom Cabinet Solution
protect your equipment against dust, rain, ice, and external heat.
IP65/IP66 Certification
Fast Sample Production within 3 days.
KDM Enclosures Certification
Custom Telecommunications Enclosure Manufacturer in China
KDM telecommunications enclosure fully protects the contents enclosed within, such as electrical cabling and other components from potentially damaging environments, including those that contain dust, rain, ice, and external heat.

Aside from the protection mentioned, this enclosure also can organize equipment, keeping it tidy for efficiency and ease of use. With KDM telecom enclosure, you can ensure that the enclosed item is only accessible to authorized personnel and that it won't accidentally harm someone.
Manufacturing Capacity
Buying Guide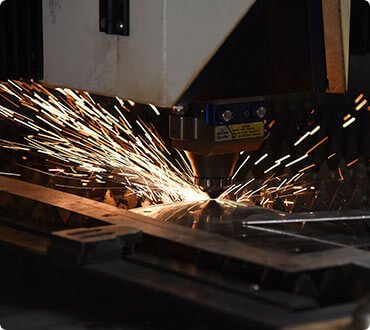 Electrical Enclosure Laser Cutting
4000W high performance laser cutting machine, +/- 0.05mm accuracy. No burr, no scratching.
Electrical Enclosure Welding
Multi-Functioning flexible welding equipment, high accuracy, no deformation.
Electrical Enclosure Bending
+/- 0.5mm bending precision, smooth surface without bending marks.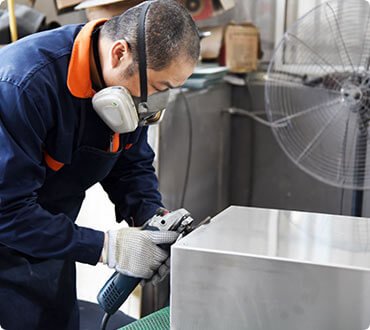 Electrical Enclosure Polishing
10+ welding experience workers, perfect overall appearance.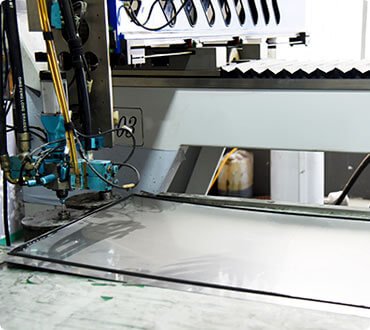 Electrical Enclosure Foaming
High speed and accuracy foaming machines, fast and qualified Gasket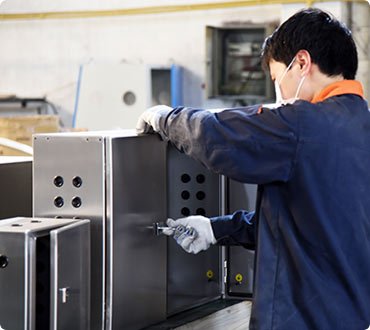 Electrical Enclosure Assembly
Expert assembling team, consistent assembly quality on every KDM enclosure
KDM Telecommunications Enclosure
KDM telecommunication enclosure contains mini-switches and patch panels and is small enough in size to be placed above the ceiling of the workspace area or on walls. These telecommunications enclosures have the same functionality as the telecommunications room, but since they are smaller in size and more efficient, using them allows for less expensive network designs.

At KDM, we manufacture telecommunications enclosures that meet or are designed to 3R, and 4 NEMA-type ratings and standards. Whether enclosures are made from corrosion-resistant materials, such as aluminum and stainless steel. KDM designs for special indoor and outdoor telecommunication applications.
All KDM telecom enclosures are also available with integral air conditioning and heating capabilities. With a range of options also available including cable management, thermal management, environmental protection, and integration.
In the telecommunications industry, there are many types of enclosures used, including standard wall-mounted enclosures, junction boxes, floor-mounted enclosures, and free-standing enclosures. Choosing a standard enclosure is that they often cost less and arrive much sooner than custom cabinets.

If you can't find the telecommunications cabinets which meet your application and needs from our standard enclosure, KDM can be completely customized enclosure to the meet the specific, unique needs of your sensitive equipment. Custom enclosure features rated to withstand on the type of environment including indoor or outdoor, wet or dry, which your equipment might be exposed to.
As a top electrical enclosure specialist in China, KDM has provided telecommunication enclosure for over 10 years, keep developing an innovative range of telecom enclosure products for various applications. We, at KDM, strives to provide the best enclosure products, our capability, and tools to help our customers protect investments in sensitive electronics.
With KDM telecommunication enclosure, you can assure your electrical equipment which is in charge of transporting voice, video and other data for a number of industries, are strictly protected.

If you need assistance in selecting an equipment protection cabinet that is best-suited for your specific application, our experts will be glad to work with you, discuss your specific needs with them. If you wish to get more information with our enclosure, please get in touch with us!
Telecommunications Enclosure: The Complete FAQ Guide
Many industries use electrical equipment to transport voice, video, and data across long distances.
By nature, this type of equipment is sensitive to many indoor and outdoor conditions.
Thus, it requires robust means of safety while operating, including the use of special enclosures that are discussed later in this FAQ.
What Is A Telecommunications Enclosure?
Telecommunications enclosures, which are also referred to as telecommunications cabinets, are fully enclosed cabinets that help protect electrical cabling and other equipment from potentially damaging environments.
Such damage can be caused by dust, rain, ice, and external heat.
Telecommunications enclosures are used in protecting electrical equipment in charge of transporting voice, video and other data for many industries.
Telecom companies often rely on custom and standard electrical boxes to protect such a piece of sensitive equipment.
Although the primary purpose of telecommunications enclosures is to protect the contents enclosed within, these cabinets offer other benefits as well.
For example, electrical enclosures can organize equipment, keeping it in separate groups for efficiency and ease of use.
In fact, many organizational configurations can be achieved with custom shelving and equipment racking.
These cabinets can also ensure that the equipment is only accessible to authorized personnel and that it won't accidentally harm someone.
With Which Equipment Should I Use The Telecommunications Enclosure?
Telecommunications equipment (also known as telecoms equipment or communications equipment) is a hardware which is used for the purposes of telecommunications.
When such equipment was first introduced, it referred to telephone devices, such as telegraph, phone lines, etc.
However, since the 1990s, the boundary between telecoms equipment and IT hardware has become blurred as a result of the growth of the internet and its increasing role in the transfer of telecoms data.
Telecommunications equipment can be broadly broken down into the following categories:
Public switching equipment (analog switches, digital switches, voice over IP switches).
Transmission equipment (transmission lines, optical fiber, local loops, base transceiver stations, free-space optical communication, multiplexers).
Customer premises equipment (customer office terminal, private switches, local area networks (LANs), modems, landline telephones, answering machines, teleprinters, fax machines, routers, wireless devices).
What Types Of Telecommunications Enclosures Can KDM Offer?
# 1. Telecommunications Enclosures
This type is the broadest and widespread among others.
Basically, it is a cabinet that can store simple telecommunications equipment, such as cables, wires, switches, and so on.
# 2. Networking Enclosures
Network cabinets are often confused for server cabinets.
However, there is a difference.
Network cabinets are generally used for the storage of routers, patch panels, switches and a wide variety of networking equipment as well as networking accessories.
In most cases a network cabinet will be far shallower than a server rack cabinet, generally measuring in at less than thirty-one inches deep.
Networking cabinets will sometimes have a glass or a strong plastic front door.
Network cabinets also generally do not have perforated enclosures.
The type of equipment generally housed in network cabinets does not generate the same amount of heat as that housed inside a server rack.
# 3. Server Cabinets
Server сabinets are generally nineteen inches wide by industry standards.
These products are mostly used to install servers, UPS ES, monitors or similar equipment.
Server cabinets, for the most part, are twenty-four inches in width, and thirty-six inches deep.
However, some companies offer other measurement options to meet customers' needs.
Server rack cabinets usually have a perforated front and rear.
This feature offers ventilation for the equipment being housed.
This is crucial to providing a safe environment for this type of equipment which generates a good deal of heat.
# 4. Co-location Telecommunications Enclosures
Colocation services offer a secure environment for hardware and access to network connectivity that enables reaching customers worldwide.
Typically, a colocation service provides the building, cooling, power, bandwidth and physical security while the customer provides servers.
Capacities in the facility are leased by the rack, cabinet, cage or room.
A colocation rack is a type of data center where equipment, space, and bandwidth are available for rental to retail customers.
Colocation facilities provide space, power, cooling, and physical security for the server, storage, and networking equipment of other firms and also connect them to a variety of telecommunications and network service providers with a minimum of cost and complexity.
Instead of keeping servers in-house or in a private data center, businesses can rent physical space for their servers or computing hardware and collocate in a third-party data center.
# 5. Communications Racks
The communications rack is practically the same as the telecommunications enclosure.
The only real difference between these two is their construction – while telecommunications cabinet locks the equipment inside itself, the rack is used to store the telecom devices openly, without partitions and protective walls.
On one hand, it helps to provide natural air conditioning and easy access to the equipment.
However, on another hand, racks are less protected from environmental hazards than cabinets.
# 6. Street Telecommunications Cabinets
When it comes to outdoor telecom cabinets, it is important to figure out what kind of environment they'll be working in.
For example, if we are talking about the use of cabinets in areas with a high possibility of rains, it is necessary to protect the equipment from water.
If you want to use the telecom cabinet in areas where there is a lot of sand and heavy wind, your enclosure has to be protected from the access of small particles as well.
Finally, if your enclosure would be constantly exposed to the sun and gain extra heat, we have to think of additional cooling means.
In any case, KDM specialists have the most effective solution.
# 7. Wall or Pole Mounted Telecommunications Enclosures
Mounting options have to be versatile when it comes to telecom cabinets and racks.
The efficient use of space not only saves you money and time but also helps to organize working processes precisely.
Your telecom cabinets can be either pole mounted or wall-mounted in order to gain some advantages of non-usable space.
# 8. Floor Standing Telecommunications Cabinets
While wall or pole mounted telecom cabinets and racks provide a lot of versatility, sometimes you have to ignore it to get the most robust solution.
If the equipment inside of the telecom cabinet has to be maintained frequently, or if it is simply too heavy, it is better to store it inside the floor-standing enclosure.
Such a telecom cabinet can be fastened to the floor or come on some kind of moveable footing.
# 9. Custom Telecom Enclosures
Custom telecom enclosures are often needed because installers constantly struggle to adapt off-the-shelf products to unusual requirements.
KDM follows quite a strict standards when it comes to sizes and materials of telecom enclosures, however, you can always request a special design solution if your application requires it.
You can send us an inquiry using the following form.
Keep in mind that you don't even need schematics or drawings done beforehand because KDM specialists can produce them within a single working day.
Where Telecommunications Enclosures Can Be Used?
There are several applications that immediately come in mind when we are talking about the use of telecom cabinets and racks.
# 1. Telecommunications
The telecommunications industry is an area that provides telephone, television, Internet, and other services to various clients.
In fact, telecom companies are one of the most essential parties in modern business, because they offer communication means to other companies, households, and individuals.
# 2. Data Centres
A data center or data storage is a specialized building for hosting of servers and housing of network equipment.
Together they are used to connect subscribers to Internet channels.
The data center performs the functions of processing, storing and disseminating information.
As a rule, such facilities work in the interests of corporate clients: they are focused on solving business problems by providing information services.
# 3. Office Environments
Logically, offices also use various telecommunication equipment, so the role of telecom enclosures is quite crucial in this case as well.
They can house various office equipment including servers, phone systems, and cables, etc.
# 4. Server And Comms Rooms
Server and comms rooms are almost the same with data centers, however, they are significantly smaller.
While data centers are used to provide telecom services to corporate customers, servers and communication rooms might be utilized by a single entity or company.
# 5. Internet Service Providers (ISPs)
Internet providers rely on the robustness of telecommunications enclosures due to the high demand for such services.
Telecom racks and cabinets help to protect inner cable systems, necessary hardware components, routers, repeaters, modems, etc.
# 6. Mobile Operators
Mobile operators also rely on various telecom equipment, such as transmitters, antennas, taxi drivers, and so on.
Needless to say that the stability of the mobile network is as important as in the case of the Internet.
# 7. Businesses/Residential Use
Finally, telecommunications enclosures can be used for purposes of private persons and companies.
As an example, there are a lot of private Bitcoin farms out there, and they also utilize telecom technologies.
What Materials Should Be Used To Produce Telecommunications Enclosures? Why It Is So Important To Pick The Right Material?
The choice of materials is crucial because the vast majority of telecommunications equipment requires not only security but also a good signal conductivity.
KDM telecommunications enclosures are made of stainless steel (including 304 stainless steel and 316 stainless steel), galvanized steel and carbon steel.
What Kind Of Protection Can The Telecommunications Enclosure Provide To The Inner Components?
All enclosures can protect inner systems and devices from mechanical impacts and other violations.
Despite that, it is necessary to consider other possible hazards to guarantee the stability of telecom system processing.
Especially this can be said about outdoor fixtures when telecommunications equipment has to be set outside (for example, antenna systems).
In such cases, it is important to figure out the level of exposure and types of environmental dangers that might influence the work of the system.
Speaking of such hazards, the first things that come in mind are high humidity, heat, rain, and penetration of small particles inside the enclosure.
If your application has to meet the above-mentioned issues, the use of IP or NEMA enclosures is a must.
Note: IP and NEMA ratings show how the enclosure protects the equipment from dust, water, and in the case of NEMA standards, even from ice, corrosion, fire, the explosion of gases, and so on.
KDM has a wide range of IP/NEMA rated enclosures to meet even the most severe demands.
How To Assemble And Connect Telecommunications Enclosure?
Assembling of KDM telecommunications enclosures is an easy procedure.
All you have to do is to place the needed components inside it.
We offer additional tools to make this process even easier (such as DIN rail racks, inner shelves, etc.)
Another important thing about the installation of telecom enclosures lies in cabling management.
It is logical that you should organize wiring and cabling properly to achieve simple, robust and easy to maintain the system.
This applies to both system cable bundles and patch cords that connect patch panels, ports, and various devices.
There are several techniques that might be used in such a case, but we prefer to recommend only two of them: vertical and horizontal cable management.
Vertical organizers are mounted either in front or in the back of the telecom cabinet.
Typically, the ones in the back are used to carry cable bundles from the building cable system, and the front ones are utilized to group patch cords.
Before purchasing the organizer, it is worth ensuring that the cabinet has tools to store it because in some cases you might require various additional adapters.
In the vast majority of cases, horizontal organizers are mounted in the front of the telecommunications enclosure.
This is done because their main purpose is to organize patch cords connecting various devices and patch panels.
They are typically installed on rack rails, and therefore are universal to all rack type cabinets, and do not need any adapters.
It is a good idea to use both types of organizers.
What Should I Know About The Maintenance Of The Telecommunications Enclosure?
Proper maintenance of telecommunications enclosures is the best means to ensure the long-lasting operation.
First of all, you have to regularly check all connections and inner devices in order to avoid electrical disruptions.
Secondly, you have to be sure to check the inner and outer surface on the presence of unwanted agents, such as fungus, mold, etc.
Despite that KDM enclosures are made of materials that interrupt the creation of such things, but they still can appear with time (even in the case of indoor use).
If you see that your telecommunications enclosure is harassed by the aforesaid agents, it is necessary to pick the right substance to clean them out.
You have to consult with the substance distributor to figure out what kind of means are better to use.
Finally, you have to constantly clean your enclosure from dust (if it is not dust-tightened).
Excessive dust might cause a failure of the system, but just like in the previous case, you have to be sure that you use only the right means to clean it out.
Sometimes you can use vacuum cleaners to perform this procedure, but you have to keep in mind that you can damage inner equipment with its force.
To clean electronic devices, you have to use some kind of soft brush.
Note: speaking of the timing of such procedures, everything depends on the environment where telecom enclosure is used; on the level of its protection; on the type of equipment stored inside.
We recommend checking the conditions of the telecommunications enclosure twice a year, however, if you see that the system works unstable, do not hesitate to check everything beforehand.
What Are The Main International Standards For Telecommunications Enclosures?
There are two main international standards that refer to the telecommunications enclosures.
First of all, we have to mention the so-called "19-inch rack" standard.
The 19-inch rack format was first introduced as a standard by AT&T around 1922.
it was made to reduce the space required for repeater and termination equipment in a telephone company central office.
The 19-inch rack format has remained constant while the technology that is mounted within it has changed considerably and the set of fields to which racks are applied has greatly expanded.
The 19-inch (482.6 mm) standard rack arrangement is widely used throughout the telecommunication, computing, audio, video, entertainment, and other industries.
Nineteen-inch racks in two-post or four-post form hold most equipment in modern data centers, ISP facilities, and professionally designed corporate server rooms.
They allow for dense hardware configurations without occupying excessive floorspace or requiring shelving.
Despite that these standards are quite popular, KDM can produce custom telecommunications enclosures of each size.
Also, you can check various ETSI standards that speak of telecom enclosures and equipment.
You can download them using the following link.
How Will My Enclosure Be Packaged?
KDM telecommunications enclosures are packaged in a three-step process, where they are bolted onto a pallet, wrapped in foam & cardboard, and shrink-wrapped.
We use the most technologically advance package machines in order to customize cardboard boxes to specifically fit your electronic equipment enclosure.
Also, we are glad to offer Insta-foam packaging.
Recent Telecommunications Enclosure Order
Questions You May Ask About Our Telecommunications Electrical Enclosure
KDM Telecommunications Enclosure
Mostly, the equipment contained within telecommunications enclosures is sensitive to many indoor and outdoor conditions, can present a significant risk for fires.
Therefore, safety features in your cabinet are crucial. Our telecom enclosures are made from heavy-duty steel and designed to provide superior protection when confronted with extreme weather, moisture, and other hazards.
KDM utilize the right materials in each of our telecom enclosure, maximum safety, security, and stability can be guaranteed.