KDM NEMA 12 Enclosure
Customized NEMA Enclosure Solution
Fast Sample Production within 3 Days
IP65/IP66 Certification
Your Best NEMA 12 Enclosure Manufacturer in China
KDM NEMA 12 enclosure is constructed without punch-outs for indoor use, providing protection to the personnel around it from accessing the dangerous components. The equipment is also protected from solid objects such as lint, falling dirt and circulating dust, flying, and fibers.
Although KDM type 12 enclosure can't protect your equipment against a hose down or splashing water, it does provide a degree of protection against dripping water and light splashing.
KDM NEMA 12 Enclosure Series
Send your Inquiry on KDM NEMA 12 Enclosure
KDM NEMA 12 enclosure manufactured to a level of excellence which is primarily intended for indoor industrial use, generally protecting manufacturing control or automation components, for packaging or material handling applications.
KDM enclosure meeting NEMA 12 standards ensure enclosure capability for housing sensitive electronic assemblies in industrial as well as commercial environments.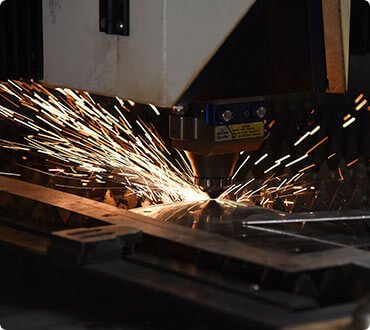 Electrical Enclosure Laser Cutting
4000W high-performance laser cutting machine, +/- 0.05mm accuracy. No burr, no scratching.
Electrical Enclosure Welding
Multi-Functioning flexible welding equipment, high accuracy, no deformation.
Electrical Enclosure Bending
+/- 0.5mm bending precision, smooth surface without bending marks.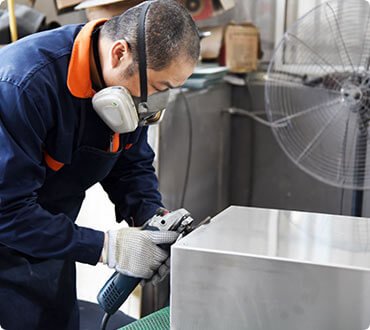 Electrical Enclosure Polishing
10+ welding experienced workers, perfect overall appearance.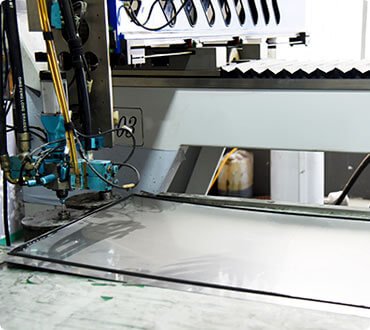 Electrical Enclosure Foaming
High speed and accuracy foaming machines, fast and qualified Gasket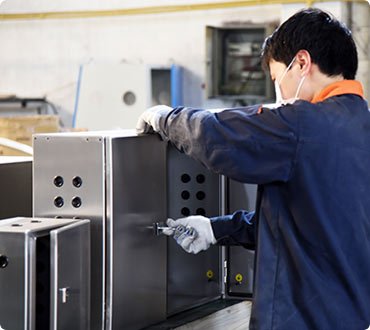 Electrical Enclosure Assembly
The expert assembling team, consistent assembly quality on every KDM enclosure
Recent NEMA 12 Enclosure Order
KDM NEMA 12 Enclosure

KDM NEMA 12 enclosure is commonly powder coated steel and therefore provide fair corrosion with a powder coat finish. KDM offers NEMA 12 electrical enclosures ranging from the wall mount, floor mount, freestanding, electrical table, modular, control panel designs to custom cabinet configurations. NEMA 12 enclosure from KDM can be used for indoor or outdoor environments.
At KDM, every equipment we designed for dangerous or hazardous locations passes strict quality tests and certification. Our quality enclosure will give you the perfect cabinet for any industrial application you need. We produce a large selection of enclosure types steel and stainless steel delivered quickly at competitive prices. Furthermore, if you need more corrosion resistant then you should consider using 304/316 stainless steel instead.
With a variety of NEMA 12 enclosure styles and sizes KDM produce, you could find easy looking for the perfect control box, project enclosure or OEM enclosure solution. Also, a choice of cost-effective optional features to customize your NEMA 12 enclosures are available. Plastic, stainless steel, mild steel, and aluminum options. Also, pre-punched holes, cutouts, lift-off hinges, insulation, latches or locks are also provided according to your requirements.
As a reliable and reputable electrical enclosure manufacturer in China, KDM has a strict standard management system to control each of the quality of our components. For a decade in the industry, we had served a lot of people in their electrical enclosure problems and we are glad we provide them the best enclosure.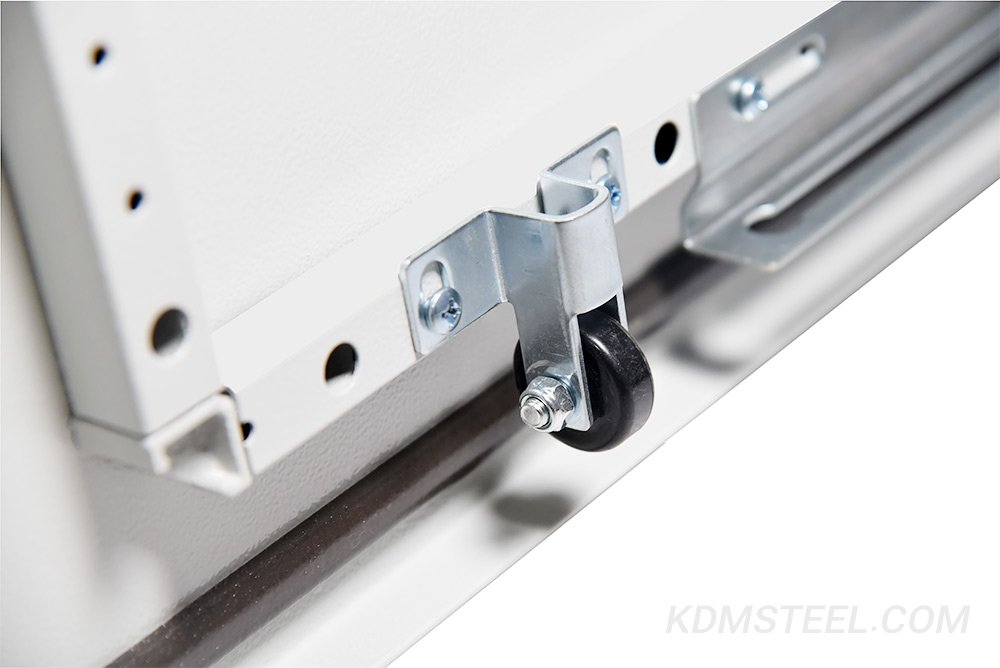 Whether you need a small number or a larger quantity of NEMA 12 enclosure, our team will always ready to help you through every process of your electrical enclosure, so we could provide it to you with your expectations.
KDM NEMA 12 enclosure lessen your worries about the dangers posed to people who work near the electrical component. This will provide some much-needed protection. Our NEMA 12 enclosure will definitely save you a lot of time, money, stress and frustration.
KDM ensure guaranteed quality NEMA 12 enclosure for you. Are you confused about choosing the right NEMA enclosure solution for your environment? KDM more than 10 years of experience and expertise in developing and manufacturing more improved quality enclosures. We have professional engineers that can recommend, design and build a custom electrical unit with the right NEMA enclosure for you. Contact us today!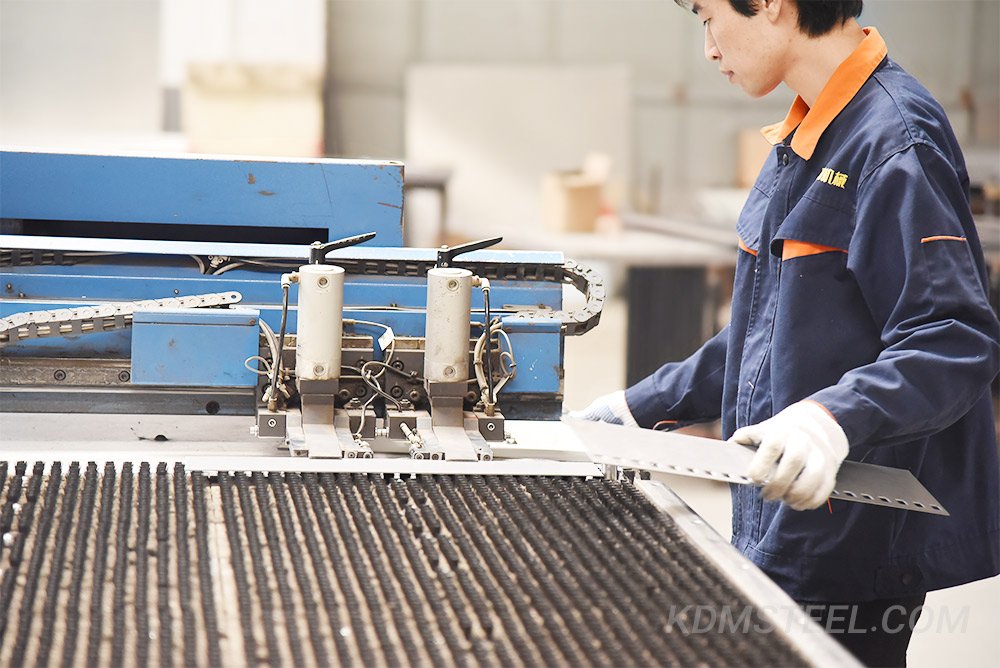 The Definitive FAQ Guide to NEMA 12 Enclosures
What does NEMA Type 12 mean?
Type 12 enclosures protect personnel from accidental contact with live parts, as well as protect the equipment from dirt, dust, lint, and splashing water.
Plus, NEMA 12 protects from oil and coolant seepage.
NEMA Type 12 enclosures are mostly suitable for indoor environments.
NEMA 12 also has a subtype called 12K.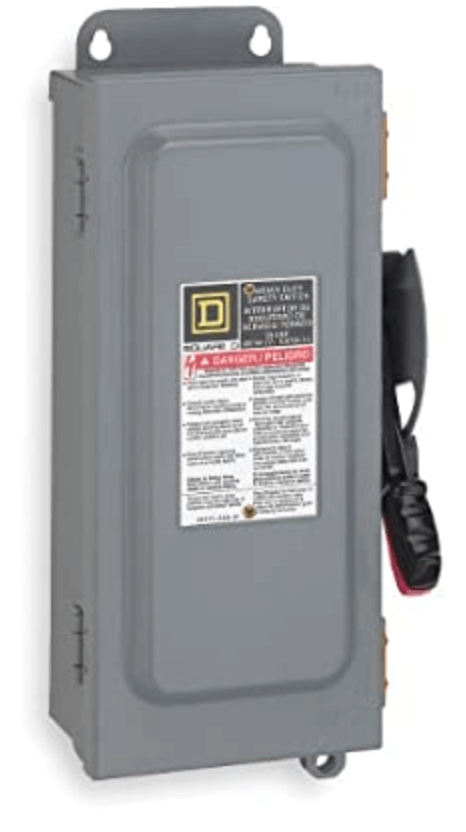 NEMA 12 box
How is NEMA 12 different from NEMA 12K?
NEMA 12 is the same as NEMA 12K, except it offers knockouts.
Type 12 comes without knockouts, meaning that it is just a box.
Knockouts are partially punched openings that can be removed to pull cables, connectors, and conduits through.
NEMA 12K enclosure
Do knockouts affect the rating of the enclosure?
Generally, yes, which is why individual fittings, vents, knockouts, etc should have a better NEMA rating than the enclosure itself.
However, this may not be possible, so these features should have the same rating as the overall structure.
If they have a lower rating, the rating of the entire enclosure goes down.
This is also why there is a distinction between NEMA 12 and 12K.
Knockouts need to have O-ring gaskets to ensure that the protection the enclosure offers is good.
Are NEMA 12 enclosures used outdoors?
NEMA 12 enclosures cannot be used outdoors since they are rated for indoor use only.
While it is possible to put NEMA 12 enclosures outside if the climate is dry and not windy, it is still not recommended.
If you need enclosures for the outdoors, types 3, 3R, 4, and 4X are better.
Are NEMA 12 enclosures weatherproof?
No, NEMA 12 enclosures are not completely weatherproof.
While they do offer some protection against dust and splashing water, it is not enough to withstand weather conditions.
Are NEMA 12 explosion-proof?
No, you need NEMA 7 or 8 for that.
If you plan to install your enclosures in chemical or petroleum refineries, then your enclosures need to be rated with NEMA 7 or 8.
Also, no NEMA rating can protect from an arc flash.
What are the common applications for NEMA 12 enclosures?
NEMA 12 enclosures can house electrical equipment rated at 1000 Volts or lower.
NEMA 12 enclosures are used mainly for industrial applications. 
These include indoor electrical hydraulic or pneumatic controls, terminal or junction wiring enclosures, operator interfaces, and consoles.
NEMA 12
These enclosures are often found in transportation industries, and various municipalities like water treatment plants, light manufacturers, and general indoor control applications.
Sometimes, NEMA 12 enclosures are used for indoor wireless and general desktop devices.
For more information, check out our general NEMA enclosure FAQ!
How are NEMA 12 enclosures tested?
You can refer to the latest NEMA 250 document for requirements of self-declaration of NEMA labels.
NEMA 12 is tested using the circulating dust test, indoor corrosion protection test, and gasket test.
The circulating dust test involves putting an enclosure into a dust chamber that blows dry cement onto the enclosure.
About 1.5 kg of cement is used; the test continues for roughly 5 minutes.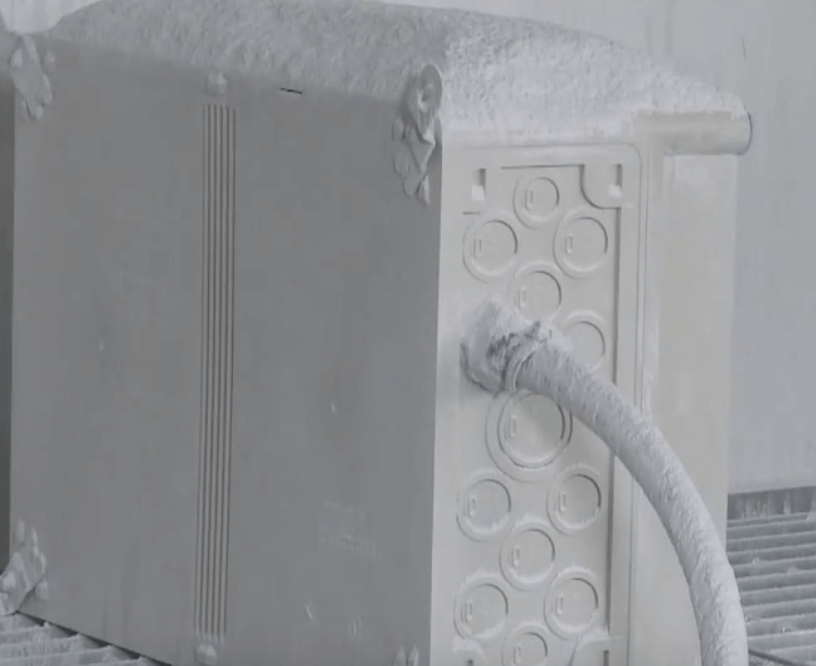 Dust test
Passing this test guarantees a pass for settling dust test, rod entry test, and the drip test.
Indoor corrosion test involves making a 5% sodium chloride solution and spraying it onto the enclosure continuously for 24 hours.
NEMA 12 enclosures also undergo various gasket tests to evaluate how they age while stretched at high temperatures.
Gasket
If there are no cracks, deformations, and the tensile strength remains the same, the enclosure passes this test.
It is needed because good gaskets are key to good protection against water ingress.
How can I be sure of the quality of NEMA 12 enclosures?
At KDM, we have the ISO9001 certification that you can look through.
Also, you can do independent third-party testing of the enclosures if you want confirmation of quality and conformity assessment.
What is NEMA 12 in IP standards?
Although it is difficult to translate one set of standards into another, NEMA Type 12 is similar to IP52 and IP55.
NEMA standards are slightly more strict than the IP standards.
This means that if an enclosure passes a given NEMA standard, it will meet the requirements for its equivalent IP rating, but the reverse is not guaranteed.
In other words, NEMA 12 will always pass IP54, but IP54 may not pass for NEMA 12.
 NEMA and IP 
What are common designs for NEMA 12 enclosures?
Some common designs for NEMA 12 enclosures include a free-standing, floor-mounted, wall-mounted, modular, control panel, and custom.
Free-standing, floor-mounted, and walk-in enclosures are all used for bigger equipment.
They can have one or multiple doors, depending on your requirements.
Such enclosures can also have pedestals, casters, leveling feet, and lifting eyes to help install and move them around.
Multi-door free-standing enclosure
Wall-mounted and pole-mounted NEMA 12 enclosures are typically small and house fuses, switches, and buttoned panels.
These are less mobile, but take up less space as well.
They are installed using special brackets that can be just external or have internal elements too.
Wall-mounted enclosure
We also offer modular enclosures, which can be changed and reassembled into a differently shaped enclosure.
Modular enclosures are great if you are not sure of where the enclosure will go, or if it will be moved from location to location.
Modular enclosure
Control panel enclosures have a pedestal and an interface, so personnel can operate it easily.
Control panel enclosure
Custom enclosures can be of any size, dimension; they can have any combination of features, such as doors, hinges, ventes, windows, and much more.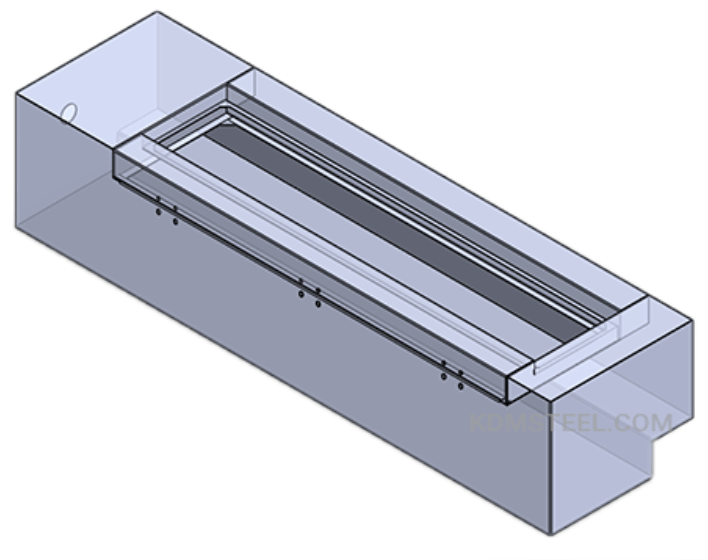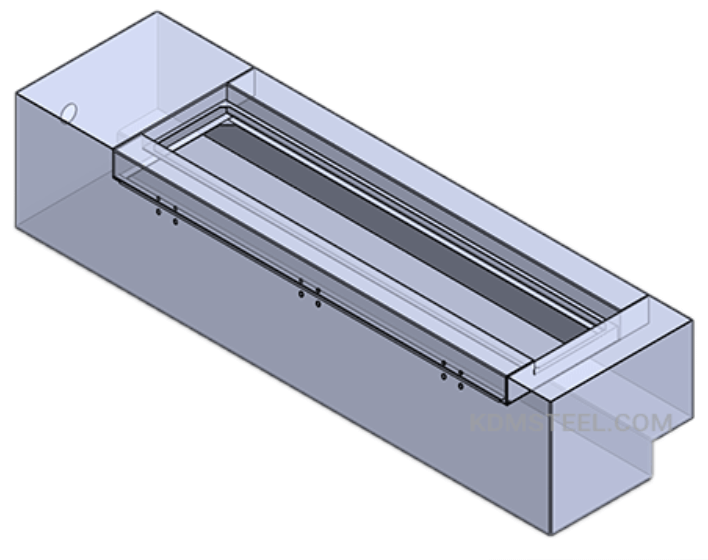 Custom enclosure
What additional features are often included?
You can request vents, windows, hinged doors, locks, cable management systems, and much more.
Vents, as well as radiating fans, provide a path for heat to escape through.
They cool down the electrical components of the enclosure.
Vents provide a more passive flow of air, whereas fans actively move air and are used to cool down equipment that heats up quickly.
This prolongs the life of equipment and decreases the possibility of malfunctions and electrical fires like arc flash.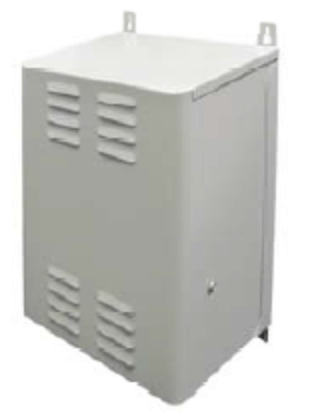 Vented enclosure
These also stabilize air pressure inside the enclosure, preventing condensation which can damage the electrical components of the enclosure.
Windows help personnel examine the electrical components in a quick and non-invasive way.
And if something does go wrong, a window helps to see what is happening right away.
Usually, windows are made from polycarbonate or ABS.
 Enclosure with a window 
Hinged doors control how and how much the door or cover of the enclosure opens.
You can also choose from a variety of handles for your hinged doors.
Some of the hinges we offer include continuous, offset, flag, spring-loaded, and more.
Enclosures also need security from tampering and accidental access.
Locks, latches, and clamps do just that.
Lock
Hooks, racks, and other organizing features comprise a cable management system.
We also offer secondary features like file pockets, drip caps, switches, lights, and anything else you request.
 File pocket
File pockets store operating manuals; drip caps protect the enclosure from splashing water; solar shields protect against UV rays; switches and lights help operate the equipment inside the enclosure.
However, rain caps and sun shields are not necessary for NEMA 12 enclosures, since they will be indoors.
How do NEMA 12 enclosures maintain the temperature?
Generally, enclosures can have air conditioners, coolers, heat exchangers, and heater strips to control the temperature inside the enclosure.
This prevents the equipment from overheating or freezing.
If your enclosures are for cold locations, like freezers or cellars, then heat exchangers and heater strips may be necessary.
As equipment works, it may heat the air around it, and heat exchangers push hot air into colder compartments.
This movement of air also results in an equalized temperature and pressure, which prolongs the life of electrical equipment.
Heat exchanger
Heater strips use electricity to heat up the air inside the enclosure.
Heater strip
Enclosure heaters range in performance from 50 to 1200 Watts, depending on the size of your enclosure.
Air conditioners and various air coolers are vital for enclosures situated in warm locations, like industrial boiler rooms and such.
Equipment needs to be cooled down to prolong its life.
What materials are used for NEMA 12 enclosures?
They can be made from galvanized steel, and stainless steel – usually of the grades 304, 316, or 316L.
Stainless steel is created by adding chromium, nickel, and molybdenum to the iron-carbon alloy.
Stainless steel vs. galvanized steel
Steel grades 304 and 316 differ in the content of all additives.
316 stainless steel provides the best protection against salt spray, certain acids, and high temperatures.
This is why 316 is used more for marine applications.
Meanwhile, 304 resists sulfates and chlorine more.
Carbon steel, also called mild steel, is usually duller than stainless steel.
It is also magnetic and more malleable since it only has iron and carbon.
This steel is also prone to corrosion, but it works well for indoor enclosures, such as NEMA 12.
Galvanized steel is coated with a protective layer of zinc that prevents corrosion.
Carbon steel vs. stainless steel
This type of steel is more expensive and heavier than stainless steel.
When using steel, the manufacturer should keep in mind a certain gauge, or thickness, of the sheet metal that is necessary to comply with NEMA standards.
NEMA 12 enclosures use 14 or 12 gauge steel, which is about 2-2.8 mm.
Fiberglass is very strong, can dissipate heat, and insulates electricity, lowering the effect of interference and the possibility of shock.
It is made from glass fibers placed in plastic.
Fiberglass 
Enclosures can also be made from aluminum alloys.
They are not necessarily better than steel alloys but can be depending on what you are going for and what are your needs.
Just like steel grades, aluminum alloys can be either of the 5052 or the 6061 series.
Aluminum vs. stainless steel
Both are lightweight, but 5052 is more weldable, whereas 6061 has a higher resistance to corrosion.
Also, 6061 is more expensive.
Aluminum has a layer of oxide on top that prevents any corrosion.
For NEMA Type 12 enclosures, carbon steel, galvanized steel, stainless steel, and polymers like fiberglass are most recommended.
However, other materials will work just as well.
If you would like to learn more, send in your inquiry now for a consultation!
What paints and coatings can be used for NEMA 12 enclosures?
Our enclosures are well-protected, but the right coating can add a layer of corrosion protection.
Alodine coating, also known as the chromate conversion coating, is used to prime steel and aluminum for paint, as well as to prevent corrosion.
Alodine coating
It is fairly cheap and can be recognized by its characteristic greenish-yellow hue.
On top of the alodine coating, you can choose enamel or powder paint coats in any color.
Powder paint is deposited with electrostatic force and is quicker and easier than enamel.
It is also more flexible in appearance, giving you the option of glossy and matte finishes.
Powder coating finishes
Enamel paint has a glossy finish and is weather-resistant.
Anodizing coating uses anodes to oxidize a metal, usually aluminum, to increase its thickness for better corrosion resistance.
Steel is not typically anodized because it can actually speed up its corrosion.
There can also be anti-graffiti and anti-poster coatings to protect your enclosure from vandalism if you plan to install it outdoors.
NEMA 12 enclosures most often use powder coating, but epoxy enamel and PU enamel are also great for industrial enclosures.
We can provide any coating in any color and finish, so contact us today!
How can symbols be put on a NEMA Type 12 enclosure?
You can customize your enclosure with our engraving and silk-screening services.
Engraving is more costly and takes more time, but it is also more long-term than silk-screening.
Usually, about 0.005 inches or 0.010 inches of metal is removed from the surface.
Once the metal has been removed, it is filled in with epoxy paint of any color to match your requirements.
Engraving
Silk Screening, on another hand, is the easiest and most affordable method.
Any flat side of the enclosure can be silk-screened with labels, warnings, serial numbers, company names, logos, and anything else.
Although, beware!— silk-screening on stainless steel or aluminum can be worn or scratched off.
However, a clear powder coat can help prevent that.
 Silk-screening
Besides symbols, there should be other markings.
If the equipment has to be installed in a particular orientation, this has to be marked on the enclosure.
Also, areas where live parts will also have to have a mark.
Any warning or danger signs should also be engraved or silk-screened onto the enclosure as well.
What else should I be aware of when ordering an enclosure?
There are some common mistakes that people make.
These include choosing the wrong NEMA type, wrong material, wrong size, wrong design, and disregarding features.
NEMA 12 is built for non-hazardous, indoor locations with normal air pressure, rain or dripping water, and some dust.
The size and the design of the enclosure depending on the specific electrical equipment you plan to house there.
However, NEMA 12 enclosures are usually medium-sized or small.
Another note is that if you are choosing stainless steel, be prepared that it is not stain-free.
Sometimes, corrosion does show in the form of mild staining, but it is easy to get rid of with just water.
As for the design and features, these are case-specific, so consult your manufacturer for advice.