KDM Rack Mount Enclosures
Rack Enclosure Solution Provider.
IP65/IP66 Certification
Fast Sample Production within 3 days.
Custom Rack Mount Enclosures Manufacturer in China
KDM rack-mount enclosure designed to secure equipment, save storage and protect fragile rack-mounted equipment.
It provides a secure location to store elements such as fiber splices, bulkhead adapters, spare fiber, and passive optical components. This enclosure help protect your investment from many environmental conditions.
Send your Inquiry on KDM Rack Mount Enclosures
KDM rack-mount enclosure is ideal for applications that require heavier equipment, hotter equipment, and higher wattages per rack.
Our rack mount enclosure is suitable for a broad range of applications, including satellite and telecoms, live performance and test and measurement products, data centers, central offices, and equipment rooms.
Manufacturing Capacity
Buying Guide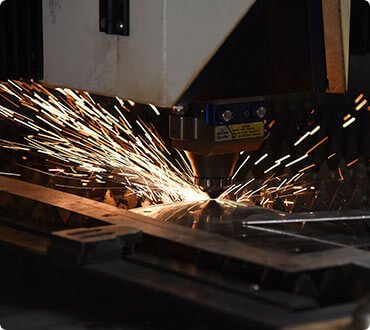 Electrical Enclosure Laser Cutting
4000W high-performance laser cutting machine, +/- 0.05mm accuracy. No burr, no scratching.
Electrical Enclosure Welding
Multi-Functioning flexible welding equipment, high accuracy, no deformation.
Electrical Enclosure Bending
+/- 0.5mm bending precision, smooth surface without bending marks.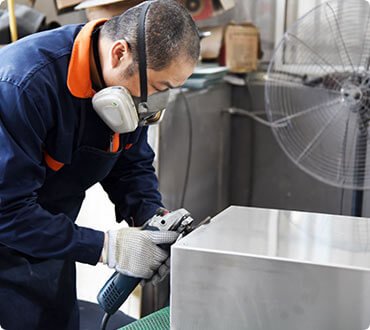 Electrical Enclosure Polishing
10+ welding experienced workers, perfect overall appearance.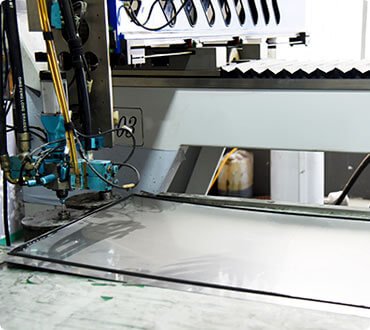 Electrical Enclosure Foaming
High speed and accuracy foaming machines, fast and qualified Gasket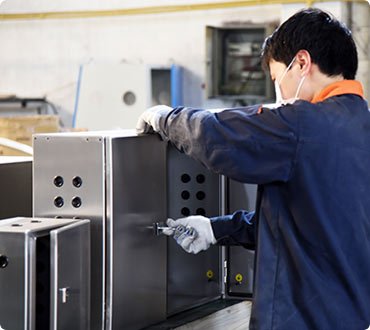 Electrical Enclosure Assembly
The expert assembling team, consistent assembly quality on every KDM enclosure
KDM Rack Mount Enclosures
KDM rack mount enclosure constructed from steel, galvanized steel, 304 stainless steel or 316 stainless steel, allowing these products to be sturdy, adjustable, and reliable. At KDM, we provide a competitive range of modern and stylish rack mount enclosures which conform with different international standards. With a variety of size and configuration KDM provided, you can be sure there is a product which suits any of your application. Additionally, KDM rack mount enclosure comes in a wide variety of depths. At KDM, we carry a variety of rack mount enclosure options to find the right fit for you.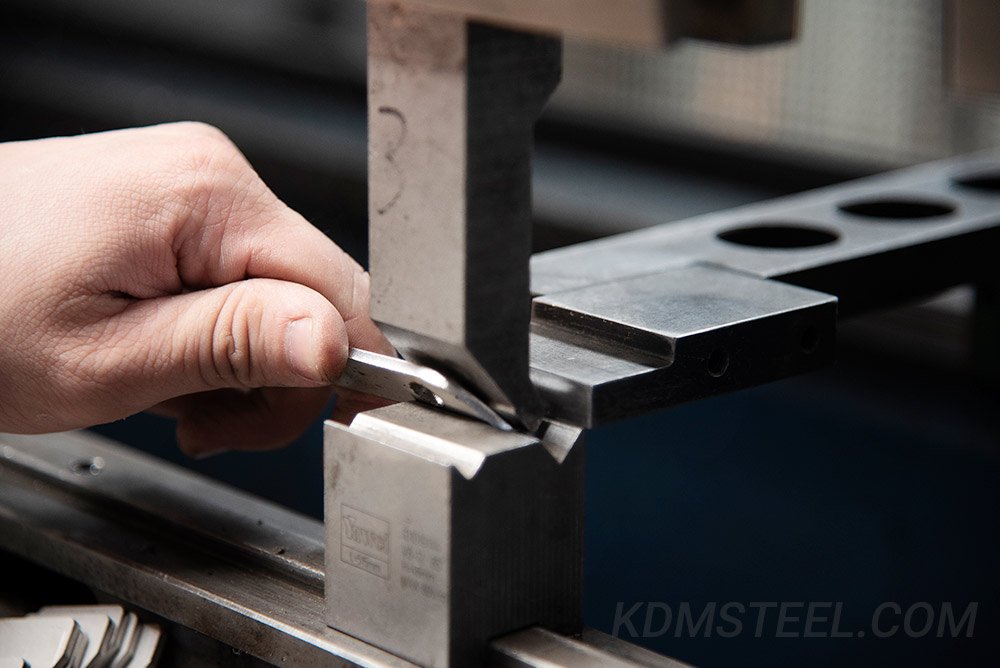 Rack mount enclosures often have a removable front or rear doors, removable side panels, and four adjustable vertical mounting rails. In addition to the vertical equipment mounting rails, these enclosures can include additional rails to mount accessories for added organization. KDM selection of high-quality rackmount enclosures is an incredible value.
Mostly, the front panels of rack mount enclosures are usually pre-drilled so you can easily mount them in an industry standard rack. They are designed with ventilation slots, usually at the top and bottom to keep your electronics cool. Rack mount enclosures will also come with screws to prevent equipment from moving within the rack and they come in different configurations.
Rack Mount Enclosures Material
With KDM rack mount enclosure, all enclosed equipment is organized. It provides minimize space requirements and adds another level of protection. At KDM, we can supply a fully customized rack mount enclosure with all the necessary modifications required to fit your specific needs. Here at KDM, we are able to offer a huge range of colors on the enclosure. Furthermore, additional accessories are provided to customize the enclosure to best meet your demands.
KDM uses high-tech and automated system when manufacturing rack mount enclosures. We can help you fabricate rack mount enclosure that meets your design requirements, provides functionality and flexibility, and stays within your budget. We work hard to provide you with the best possible buying experience. Our lead time is only 15 to 30 days depending on your specification – it can even be less.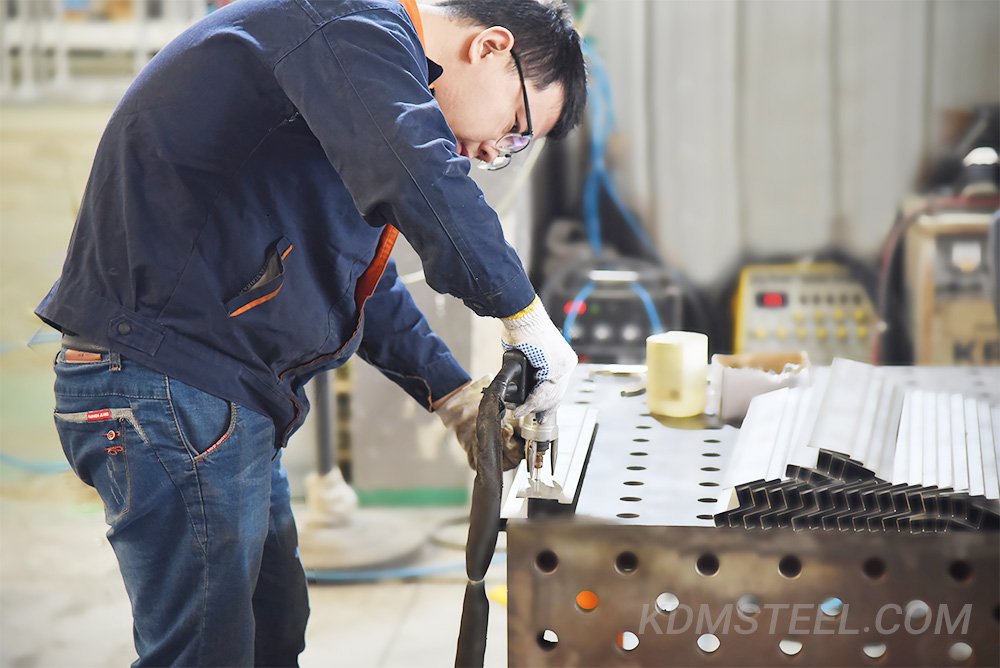 Rack Mount Enclosures Manufacturing
KDM has over 10 years in the industry, so as a leading manufacturer of rack mount enclosures in China, we adhere to a strict quality control process on all our products. Our expert engineers help you develop the perfect enclosure products for your business and walk you through the enclosure design process.
Let KDM build the rack mount enclosure you desired for your business. Contact us today!
Recent Rack Mount Enclosures Order
Rack Mount Enclosure – Your Ultimate FAQs Guide
What is a Rack Mount Enclosure?
It is also known as rackmount boxes or stackable cases and it is primarily designed to automatically guard devices.
Rack mount enclosures typically have pre-drilled front sheets, allowing them to be easily mounted in a manufacturing rack.
Rack Mount Enclosure is intended to match all standard wide shelves and cabinets.
How Do Rack Mount Enclosure Functions?
To maintain your devices cool, they are structured with exhaust slots, probably at the top and back surface.
It will also include wrenches to protect devices from shifting inside the rack, and they will be available in a variety of structures.
It is suitable for applications that require bulkier machinery, higher temperature devices, or greater wattages for every rack.
Rack Mount Enclosures are intended to shelter devices such as the following:
Routers
Electrical Connections
Desktops
Switches
Sound Equipment
Stereo Sound Instruments
Sound Systems
Networking Equipment
Measurement Instruments
How Rack Mount Enclosure are Measured?
Rack Unit is a well-known manufacturing unit of measurement that is frequently abbreviated as RU.
The term 1U is used to define one unit of height for electronic equipment. It will be labeled 1U, 2U, 4U, and so on.
The regular unit of measurement for describing the vertical available space or tallness of racks and shelves is the U units.
Designs and Configurations:
Enclosures can be actually provided completely modified, with all the necessary modifications to match the mechanisms.
Rack Mount Enclosure can also be manufactured on demand from standard case components and exceptional parts.
Rack Mount Enclosures come in a variety of depths and dimensions, allowing you to customize and modify hardware.
Rack Mount Enclosure also allows the case system to meet your specific requirements.
When assembling them, keep in mind the following enclosure equipment that will be needed in order to complete your storage:
Rack Cable Management
Hardware
Rack Panels and Rails
Server Cabinets
Rack Drawers
Shelves
Chassis Plates
Server
Sub-Racks
LCD Display Brackets
Mounting Devices
Server Rack Temperature Control
Rack Blanking Filler Panels
Front panels that can be removed or fixed, chassis mounting plates, and tilt feet for desktop use are among the accessories available.
Materials:
Rack Mount Enclosures are made of metal elements that are developed to ensure the devices convenient to assemble.
High-quality rack mount enclosures are an exceptional value, built from tough dark shiny steel with reinforced steel handles.
The anodized aluminum front panels of our enclosures are pre-drilled, allowing you to easily and effectively install them.
These products are made of aluminum alloys or galvanized steel and are strong, configurable, and dependable.
Other Options:
For open frame applications requiring higher weight capacities, it can be configured without doors or side panels.
You can add secure mounting space inside the equipment to reduce storage requirements while adding another degree of security.
These enclosures can include additional rails to mount accessories such as vertical cable managers and power distribution units.
In addition, the vertical equipment mounting rails can also be added in Rack Mount Enclosure for organization.
What are The Uses and Features of a Rack Mount Enclosure?
The primary aim of Rack Mount Enclosure is to provide a sensibly strong and effective framework.
It is a secure enclosure that allows users to build, safely, and assemble rack-mounted devices in data centers and networking devices.
These rack mount enclosures provide bolts and are very simple to install.
The top and bottom of these rackmount power units have exhaust slots to maintain your sensitive electronic parts cool.
Rack Mount Enclosure aid in the organization and accessibility of your networking devices.
It is used to separate different groups of similar devices for easier access and it keeps devices from taking up too much space.
Key Features of Rack Mount Enclosure:
Here are the features that every of Rack Mount Enclosure has:
Detachable side panels for quick access, as well as horizontal and vertical wire panels.
Connection management is associated all through the enclosure.
Cold-rolled metal cabinet of high quality.
Upper section, corners, self-adhesive plastic feet, rack-mount frames, and all construction devices are included.
It provides capacity for future application changes.
Computer or rack-mountable systems are possible.
All metal parts provide a sturdy yet easy-to-handle construction.
Front, rear, and side panels are made of sturdy machined aluminum alloys.
Above and below panels are made of thick flat metal.
It has spaces for cable tie assistance, options for attaching wiring rods, and mounting holes for outer layer cables.
The front and back panels are exchangeable.
It is packaged with casters and leveling feet, bolting front entrance, ducted front door, and rear split entryways.
With adjustable depths and it supports profound device aspects
The polishing is a tough, textured black powder covering.
For ease of handling and transporting security, the knockdown structure ships unassembled.
It is suitable to be used both with and without stackable brackets.
Movable mounting rail lines and rectangular shape holes make it simple to mount machinery.
Pull handles and a stackable pack with a fully adjustable bracket.
It can easily allow additional operating systems
What Are The Different Kinds of Rack Mount Enclosure?
The Rack Mount Enclosure have some common types that includes the following:
Open Rack Mount Enclosure
One of the most cost-effective rack mount enclosure alternatives for server rooms or cloud services.
It provides easy access to the internet, telephone networks, modems, and other data transmission devices.
It combines voice and data hardware systems frees up space.
It improves the establishment of intricate wiring necessities.
Wall Mount Rack Enclosure
It adds theft protection as well as personal protection against massive racks tipping over and injuring people.
Smaller models make more floor space available for packing, flood prevention, and disinfecting.
Cabinet Rack Mount Enclosure
It is used in an open place where extra hardware protection is needed
It is used for audio reduction of devices, or in hazardous environments such as production.
This rack enclosure is available with rear glass, causing them visually appealing in favored surroundings.
Network Rack Mount Enclosure
It ensures protection.
It has inputted entry, which keeps unauthorized access out and prevents messing
The side panels and doors are made of heavy cold-rolled steel.
It is available for heat-sensitive or otherwise critical equipment.
How Much Does a Rack Mount Enclosure Cost?
Open rack mount enclosures are less expensive, allow for improved construction access, and are good to maintain cool.
If you go with an accessible rack, make sure your data center is safe to prevent intrusion and property destruction.
Full cabinets with locking doors and side panels may not be required in some situations resulting in significant cost savings.
What are The Advantages and Benefits of a Rack Mount Enclosure?
The primary functions of Rack Mount Enclosures are to guard and protect devices. Here are some of its advantages and benefits:
The Rack has plumbed front and rear entryways to keep the system cool.
It has a detachable body panel for quick access to the devices.
It also has cable management all throughout for a simplified appearance.
The enclosure is composed of strong cold-rolled steel and comes with a specific warranty.
It has infinitely adjustable rail lines and rectangular shape rack holes make it simple to setup rack equipment.
The enclosure is fully assembled for efficient deployment.
It provides the most quality.
It has incredibly high load capacities and can handle everything that you need to deploy up to the space capacity.
It provides flexibility and reliability and is within your budget.
It is designed to promote adequate air circulation from front to back via any system components.
It reduces the amount of floor space needed and minimizes transmission lines between networking devices.
Customization options are virtually limitless.
Front and rear removable metal covers allow for convenient and simple construction and repair.