Custom Your Rack Mount Enclosure
Rack Enclosure Manufacturer and Partner
Rack Enclosure Solution Provider.
IP65/IP66 Certification
Fast Sample Production within 3 days.
Rack Mount Enclosures Certificates
Custom Rack Mount Enclosures Manufacturer in China
KDM rack mount enclosure designed to secured equipment, save storage and protect fragile rack-mounted equipment.

It provides secure location to store elements such as fiber splices, bulkhead adapters, spare fiber, and passive optical components. This enclosure help protects your investment from many environmental conditions.
Manufacturing Capacity
Buying Guide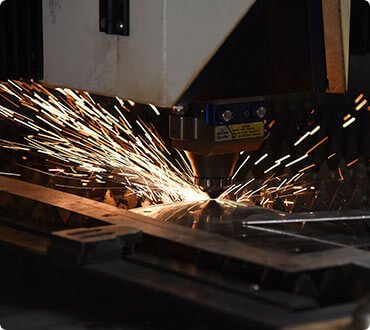 Electrical Enclosure Laser Cutting
4000W high performance laser cutting machine, +/- 0.05mm accuracy. No burr, no scratching.
Electrical Enclosure Welding
Multi-Functioning flexible welding equipment, high accuracy, no deformation.
Electrical Enclosure Bending
+/- 0.5mm bending precision, smooth surface without bending marks.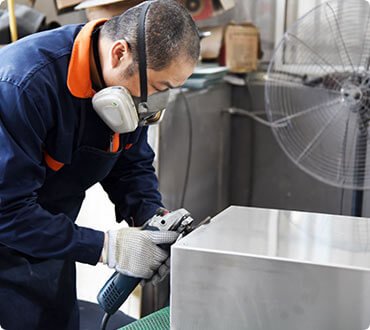 Electrical Enclosure Polishing
10+ welding experience workers, perfect overall appearance.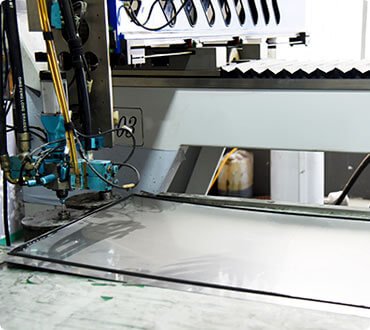 Electrical Enclosure Foaming
High speed and accuracy foaming machines, fast and qualified Gasket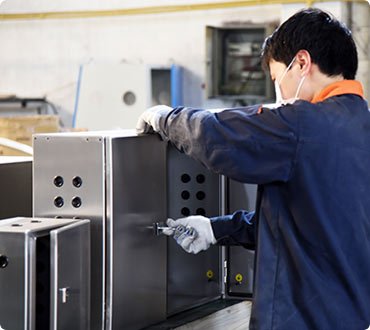 Electrical Enclosure Assembly
Expert assembling team, consistent assembly quality on every KDM enclosure
KDM Rack Mount Enclosures
KDM rack mount enclosure constructed from steel, galvanized steel, 304 stainless steel or 316 stainless steel, allowing these products to be sturdy, adjustable, and reliable. At KDM, we provide a competitive range of modern and stylish rack mount enclosures which conform with different international standards. With a variety of size and configuration KDM provided, you can be sure there is a product which suits any of your application. Additionally, KDM rack mount enclosure comes in a wide variety of depths. At KDM, we carry a variety of rack mount enclosure options to find the right fit for you. 
Rack mount enclosures often have a removable front or rear doors, removable side panels, and four adjustable vertical mounting rails. In addition to the vertical equipment mounting rails, these enclosures can include additional rails to mount accessories for added organization. KDM selection of high-quality rackmount enclosures is an incredible value.
Mostly, the front panels of rack mount enclosures are usually pre-drilled so you can easily mount them in an industry standard rack. They are designed with ventilation slots, usually at the top and bottom to keep your electronics cool. Rack mount enclosures will also come with screws to prevent equipment from moving within the rack and they come in different configurations.
Rack Mount Enclosures Material
With KDM rack mount enclosure, all enclosed equipment is organized. It provides minimize space requirements and adds another level of protection. At KDM, we can supply a fully customized rack mount enclosure with all the necessary modifications required to fit your specific needs. Here at KDM, we are able to offer a huge range of colors on the enclosure. Furthermore, additional accessories are provided to customize the enclosure to best meet your demands.
KDM uses high-tech and automated system when manufacturing rack mount enclosures. We can help you fabricate rack mount enclosure that meets your design requirements, provides functionality and flexibility, and stays within your budget. We work hard to provide you with the best possible buying experience. Our lead time is only 15 to 30 days depending on your specification – it can even be less.
Rack Mount Enclosures Manufacturing
KDM has over 10 years in the industry, so as a leading manufacturer of rack mount enclosure in China, we adhere to a strict quality control process on all our products. Our expert engineers help you develop the perfect enclosure products for your business and walk you through the enclosure design process.
Let KDM build the rack mount enclosure you desired for your business. Contact us today!
Recent Rack Mount Enclosures Order
Questions You May Ask About Our Rack Mount Enclosures
KDM Rack Mount Enclosure
KDM rack mount enclosure is ideal for applications that require heavier equipment, hotter equipment, and higher wattages per rack.
Our rack mount enclosure is suitable for a broad range of applications, including satellite and telecoms, live performance and test and measurement products, data centers, central offices, and equipment rooms.