KDM IP57 Enclosure
Custom Ip57 or Any IP rating Enclosure
IP65/IP66 Certification
Fast Sample Production within 3 days
Custom IP57 Enclosure Manufacturer in China
KDM IP57 enclosure provides protection from dust but is not entirely prevented. However, it does not enter in sufficient quantity to interfere with the satisfactory operation of the component.
And at the same time, it protects from water entering the enclosure in harmful quantities when it is submerged for up to 30 minutes at a depth of at least 1 meter measured at bottom of the device, and at least 15 cm measured at top of the device.
KDM IP57 Enclosure Series
Send your Inquiry on KDM IP57 Enclosure
KDM IP57 enclosure count for indoor and outdoor use. With an IP57 enclosure from KDM, you can stop wrapping your equipment and can keep working in the rain, snow, mud, or other harsh conditions.KDM designs and manufactures IP-rated enclosures and various enclosures for a range of marine applications. Our IP57 enclosure is designed to meet the highest standards.
Manufacturing Capacity
Buying Guide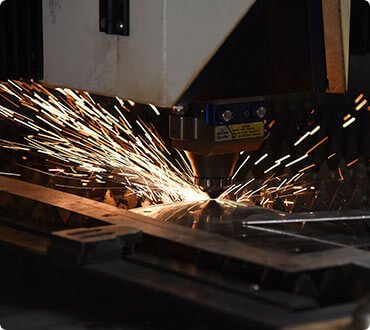 Electrical Enclosure Laser Cutting
4000W high-performance laser cutting machine, +/- 0.05mm accuracy. No burr, no scratching.
Electrical Enclosure Welding
Multi-Functioning flexible welding equipment, high accuracy, no deformation.
Electrical Enclosure Bending
+/- 0.5mm bending precision, smooth surface without bending marks.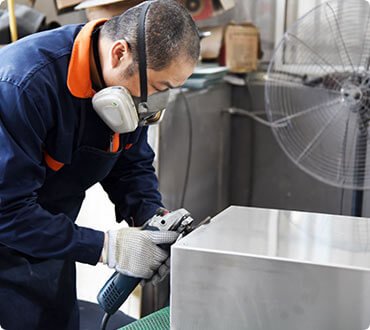 Electrical Enclosure Polishing
10+ welding experienced workers, perfect overall appearance.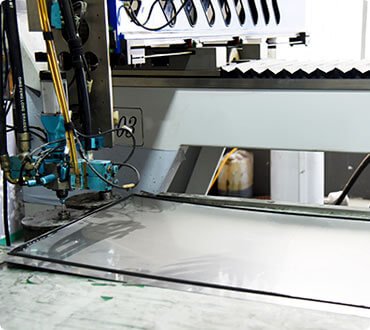 Electrical Enclosure Foaming
High speed and accuracy foaming machines, fast and qualified Gasket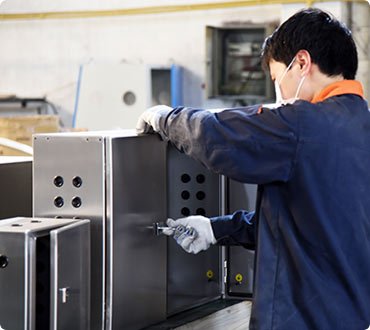 Electrical Enclosure Assembly
The expert assembling team, consistent assembly quality on every KDM enclosure
KDM IP57 Enclosure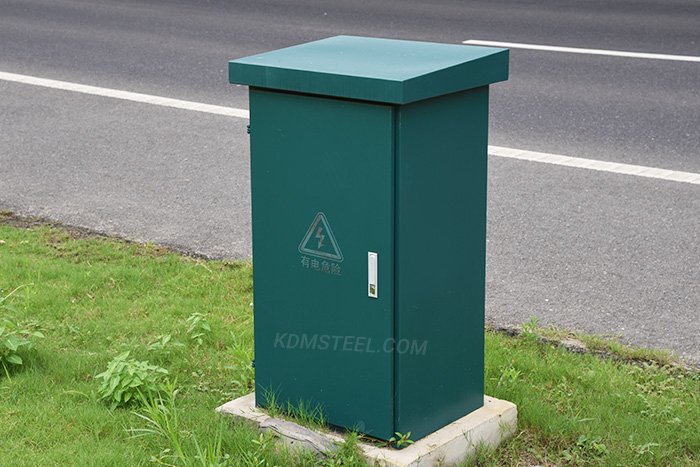 IP57 Enclosure
KDM IP57 enclosure is fabricated using highly modern machines and top quality standard materials to protect your valuable equipment from many adverse conditions. KDM IP57 enclosure is manufactured by capable and dedicated experts that's always motivated to secure continued customer appreciation and loyalty.
Our IP57 enclosures are customizable to meet your functional requirements and specifications. KDM can procure custom enclosure design you require, including enclosure which meets IP57 standards for harsh factory environments or outdoor use. You have the choice of what size and shape of your enclosure, to make it depends entirely on its application. You can also customize enclosures by adding all sorts of extra features such as lids, removable panels, access points, vents and recessed tops for labels and keypads. KDM will design and manufacture it to exacting specifications.
At KDM, we can design IP57 enclosure to provide the level of protection you want. Whether your applications are for weather-proof outdoor environments or indoor industrial conditions, our enclosure is manufactured to provide protection on your equipment and operations.
Our exceptional electronic enclosures are specialized for various applications. KDM is ISO 9001 certified manufacturer and RoHS compliant. With the IP57 enclosure KDM provide, you can assure guaranteed quality products.
KDM, with over 50 technical engineerings that supports your enclosure development and manufacturing and 24/7 customer service, we provide you the best solution for your electrical enclosure needs and to protect your valuable components against bad conditions. Our extensive range of enclosure meeting IP57 standards ensures that your requirements are met.
Every IP57 electrical enclosure that we make is supported by our 10 years of experience. We pride ourselves in providing cost-efficient enclosure in superior quality standards. By understanding each customers' needs, leading with manufacturing, and using our extensive knowledge of industry-specific requirements that made us deliver both quality and value.
Enclosure manufacturing
As a leading electrical enclosure manufacturer, at KDM we have the capabilities to meet the unique needs of your application. Our comprehensive manufacturing solutions support our customers' goal to achieve real benefits. KDM has the experts to help you engineer and design the most cost-effective solutions to your special design needs. For your IP75 enclosure desire, feel free to contact us, we are always ready to work for you!
The Definitive FAQ Guide to IP57 Enclosures
What does IP57 mean?
Enclosures rated with IP57 are protected against limited dust ingress, and from immersion in water up to 1 meter.
Limited dust ingress refers to the fact that most dust cannot enter the enclosure, but a small quantity of it can.
However, the dust that does manage to get through is not enough to damage the electrical components of the enclosure or disrupt its work.
When the enclosure is immersed in water under 1 meter, the ingress of water in harmful quantity is not possible.
More specifically, the top of the enclosure can have up to 15 centimeters of liquid on top of it.
IP57 enclosures are able to withstand harsh conditions, including beaches, on ships, or near pools.
Also, IP57 enclosures will protect your equipment in places with fog or other types of humidity.
  IP57 qualities
What is associated with the letters after the main IP code?
As we already mentioned the "X" means that there is no available information, or that it is irrelevant or replaceable.
There are 2 sets of optional letters you can add after the digits.
The additional set – A, B, C, D – describes the protection of the enclosure against tampering.
A stands for protection against the back of a hand; B stands for protection against a finger; C stands for protection against access with a tool, while D indicates protection against access with a wire.
The supplementary set of letters – H, M, S, W – tell the user what the enclosure is for.
H tells that the enclosure can serve for a high-voltage device; M indicates that the device inside the enclosure was moving during a water test, whereas S means the opposite – that it was standing still.
Finally, W means that the enclosure is weather-proof.
 The full IP code
You can use these to indicate what features you want your IP57 enclosures to have.
These are mainly used for better communication between the client and the manufacturer.
What testing do IP57 enclosures undergo?
IP5X is tested using a closed space where a vacuum attracts a lot of dust and different powder that is blown all around to the enclosure for 8 minutes, and then the enclosure is checked for dust ingress.
 Water chamber testing
IPX7 is tested by immersing an enclosure underwater to a depth of less than 1 meter for about 30 minutes.
What NEMA type is IP57?
As for NEMA, we offer any type, starting with 1 and up to 13, including subtypes, such as 3X.
Our NEMA enclosures are protected against weather, corrosion, coolant seepage, chemicals, and much more.
IP ratings and NEMA types cannot be directly converted into one another, but they can be loosely compared as shown below.
   NEMA and IP ratings comparison
As the table shows, there is no direct comparison, but there can be a close resemblance between IP57 and NEMA types 3, 3X, 3S, and 3SX.
The type 3X is extra corrosion-resistant.
Type 3S is aimed to protect from ice.
And, type 3SX has both properties.
Thus, you can get all these properties with IP57 as well.
Do IP57 enclosures protect against corrosive agents?
IP57 is not fully waterproof, so it may not protect against corrosive agents if they are strongly sprayed on it or submerged in.
If they are just splashed, or even sprayed, then there is no problem, but corrosive fumes may still get in.
The material plays its role as well – aluminum and stainless steel are the most corrosion-resistant materials.
What environmental controls do IP57 enclosures have?
KDM IP57 enclosures are equipped with double-wall technology, a thermal chamber, insulation, heat strips, heat exchangers, and vents with air conditioning.
All this provides protects your electrical components from the heat they generate, as well as solar radiation.
Everything to prolong the life of your equipment.
Heat exchanger
Plus, thermal management reduces hot spots, equalizes pressure, and minimizes condensation, which can damage electronics and various devices.
Where can IP57 enclosures be used and for what applications?
IP57 enclosures are commonly used in industry and factory
machinery/equipment, heavy-duty construction, swimming and spa pools, bathrooms, transformers, underground equipment, and medical equipment.
Other applications may be telecom cabinets and outdoor enclosures.
This IP rating is perfect for outdoor environments because it is rain-proof and sufficiently protected against dust ingress.
IP57 enclosures are also well protected against tampering, just as any IP5X enclosure is.
IP57 outdoor enclosure
What designs of IP57 enclosures can I choose from?
We are pleased to offer you countless designs of free-standing enclosures, floor-mounted, wall-mounted enclosures, modular enclosures, junction boxes, and custom enclosures.
Free-standing enclosures are perfect for large electrical units that are too heavy to be wall-mounted or pole-mounted.
They could be of any height and width.
They are also portable, and can be walk-in enclosures.
  Free-standing enclosure
Floor-mounted enclosures are very similar to free-standing enclosures, only floor-mounted ones are secured to the floor – thus, they are not portable.
If you are mounting them into concrete, a guide plate or pedestal is needed.
Another popular factory option is multi-door enclosure.
These are big, usually floor-standing enclosures that can house a lot of interconnected wiring or equipment.
 Multi-door enclosure
Wall-mounted enclosures use mounting brackets, screws, and pads.
They are perfect for small devices, and thus are cost-effective.
 Wall-mounted enclosure
Modular enclosures are highly versatile and can be switched around, which is great for any application.
Of course, we also have our custom enclosures, which can be of any design, shape, and requirements.
What features can I request for IP57 enclosures?
You can request vents, windows, hinged doors, locks, cable management systems, and much more.
Vents, as well as radiating fans, provide a path for heat to escape through, cooling electrical components of the enclosure.
This prolongs their life and decreases the possibility of malfunctions.
Radiating fans in an enclosure
These also stabilize air pressure inside the enclosure, preventing condensation which can damage the electrical components of the enclosure.
Plus, the vents can be further upgraded to air conditioners and heat exchangers.
Windows help personnel examine the electrical components in a quick and non-invasive way.
And if something goes wrong, a window helps to see what is happening right away.
Plus, infra-red windows help protect workers from arc flash accidents.
Enclosure with window and casters
Hinged doors control how and how much the door or cover of the enclosure opens.
This also includes a variety of handles that you can request as well.
Locks add a layer of security to your IP57 enclosure, making sure no one tampers with it or accidentally accesses its electrical components.
Lock Copy
Do locks, windows, vents, and hinges lower the IP rating?
Yes, features like vents, windows, and locks do somewhat compromise the IP rating, but there are ways around it.
But KDM overcomes this difficulty, offering you some of the best enclosures for your business.
We incorporate various gaskets, PU seals, latches, and filters to balance out the IP rating.
What accessories can I request for IP57 enclosures?
File pockets are used to store files like operating manuals, shift logs, information booklets, and anything else important that pertains to electrical components within the enclosure.
File pocket 
Cable management systems such as cable entry frames and clamps serve to keep wires organized and make them easier to install and maintain.
Solar shields are basically another layer on top of an enclosure that reflects solar radiation, controlling the inner temperature of the enclosure to prolong the life of its electrical components.
DIN rails and switches in an enclosure
DIN rails are used to mount circuit breakers in equipment enclosures used in industrial applications.
We also make casters, thermometers, light switches, lifting eyes, operator devices, and purpose-specific features like keypads.
To learn more, feel free to contact us for more information about all the different features and accessories we offer!
We will also provide any custom features you request.
What types of steel can be used for IP57 enclosures?
The materials used for IP57 enclosures aren't different from materials used for other types of enclosures.
They can be made from carbon steel, galvanized steel, and stainless steel – usually of the grades 304, 316, or 316L.
Carbon steel is usually duller than stainless steel.
It is also magnetic and more malleable since it only has iron and carbon.
This steel is also prone to corrosion.
Stainless steel is created by adding chromium, nickel, and molybdenum to the iron-carbon alloy.
Stainless steel vs. galvanized steel
Steel grades 304 and 316 differ in the content of all additives.
Grade 316 is slightly stronger and resistant to saline and acidic water because of molybdenum.
But grade 304 is cheaper and more common.
Grade 316L has a lower carbon content, making it a little bit stronger.
Galvanized steel is coated with a protective layer of zinc that prevents corrosion.
We have galvanized steel enclosures, and this metal is vulnerable to saltwater.
Please note that galvanized steel is more expensive and heavier than stainless steel.
Another type of steel that can be used is cold-rolled steel, which is thinner and denser than normal steel – and thus, it is stronger.
If you would like to learn more, send in your inquiry now for a consultation!
What materials other than steel are used for IP57 enclosures?
IP57 enclosures can also be made from aluminum alloys.
They are not necessarily better than steel alloys but can be depending on what you are going for and what are your needs.
Just like steel grades, aluminum alloys can be either of the 5052 or the 6061 series.
 Aluminum vs stainless steel
Both are lightweight, but 5052 is more weldable, whereas 6061 has a higher resistance to corrosion.
Also, 6061 is more expensive.
Aluminum has a layer of oxide on top that prevents any corrosion.
This material is especially good for enclosures exposed to solvents, petrochemicals, some acids, most sulfates, and nitrates.
So, if you are looking to put IP57 enclosures in such mildly hazardous environments, aluminum is good for that.
Another possible option is fiberglass.
Fiberglass is very strong, can dissipate heat, guard against corrosion, and insulates electricity, lowering the effect of interference and the possibility of shock.
Fiberglass enclosures can be up to IP65, so IP57 is possible.
Do coatings matter for IP57 enclosures?
Our enclosures are well-protected, but the right coating can add its protection as well.
Powder coating finishes
Anodizing coating uses anodes to oxidize a metal, usually aluminum, to increase its thickness for better corrosion resistance.
Steel is not typically anodized because it can actually speed up the corrosion of the metal.
Alodine coating, also known as the chromate conversion coating, is used to prime steel and aluminum for paint, as well as prevent corrosion.
 Alodine coating
This is a cheaper process than anodizing and can be recognized by its characteristic greenish-yellow hue unless it is painted over.
We can provide any coating in any color and finish, so contact us today!
Recent IP57 Enclosure Order