Custom Your Pole Mounted Enclosure
Enclosure Manufacturing Expert
Your #1 Pole Mounted Enclosure Supplier
IP65/IP66 Certification
Fast Sample Production within 3 days.
KDM Pole Mounted Electrical Enclosures Certificates
Custom Pole Mounted Enclosure Manufacturer in China
KDM pole mounted enclosure are specifically designed for installation on poles to withstand vibrations, adverse weather conditions, vandalism and are even designed to limit the damage encountered during the collision.

This enclosure is mostly applicable to the low-cost housing projects where bundle conductor or overhead supply cables are commonly used.
Manufacturing Capacity
Buying Guide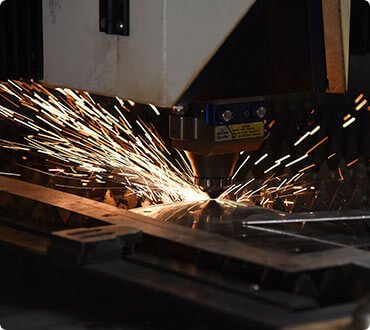 Electrical Enclosure Laser Cutting
4000W high performance laser cutting machine, +/- 0.05mm accuracy. No burr, no scratching.
Electrical Enclosure Welding
Multi-Functioning flexible welding equipment, high accuracy, no deformation.
Electrical Enclosure Bending
+/- 0.5mm bending precision, smooth surface without bending marks.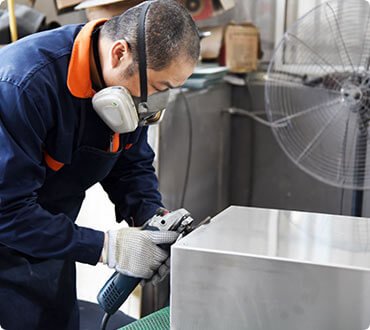 Electrical Enclosure Polishing
10+ welding experience workers, perfect overall appearance.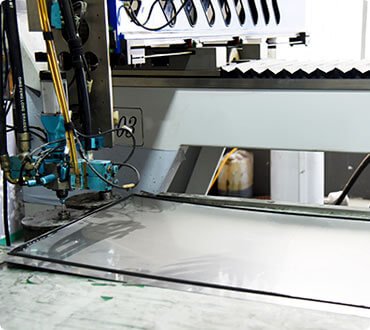 Electrical Enclosure Foaming
High speed and accuracy foaming machines, fast and qualified Gasket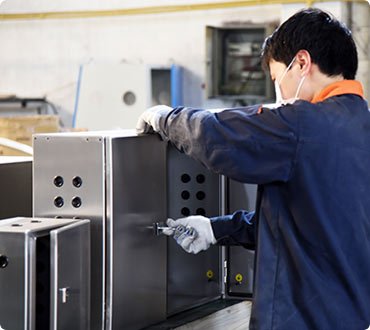 Electrical Enclosure Assembly
Expert assembling team, consistent assembly quality on every KDM enclosure
KDM 
Pole Mounted

Enclosures
Pole Mounted Enclosures
KDM pole mounted enclosure are available in a variety of sizes while meeting several NEMA and IP ratings. This enclosure provides excellent protection in your equipment from the harshest of environments. Thus, pole mounted enclosure is available with a variety of mounting bracket options for attachment to interior support poles, outdoor phone or light poles, or other cylindrical objects. Pole mounting brackets may be affixed to the enclosure's back wall with welds or hardware.
KDM pole mounted enclosure fabricated of the highest grade materials such as steel, galvanized steel or 304 and 316 stainless steel that don't lose their shape after being loaded with equipment within. Our coatings will withstand the most stringent testing applied to outdoor enclosures and meet or exceed state specifications. The wide range of options we can provide will allow for maximum utilization of your space.
Additionally, our pole mounted enclosures offered are made available in different technical specifications and can be also effectively personalized as per client's requirements. This enclosure is appreciated for the features such as rustproof, long functional life, highly durable and dimensional accuracy.
Our pole-mounted enclosures are one the customizations we offer. Enclosures built to any size in height, width or depth, depending on the specific requirements of your product. Custom designed for pole mount applications can provide maximum protection for your specified equipment. For further customization of your enclosure, we offer special features including windows, AC units, custom doors, insulation, lights, fans and more.
At KDM, our extensive knowledge and experience in the manufacturing industry allow us to offer an extensive range of pole mounted enclosure. These products are designed with the latest technology in complete compliance with defined standards. Our pole mounted enclosure are highly demanded by our customers for their excellent features.
Pole Mounted Enclosures 2
Pole Mounted Enclosures 3
KDM, as a leading supplier of enclosure in China, we provide pole mounted enclosure as per clients exact request. We make products available to meet the varied industrial applications and provide components protection for the harshest environments.
Over 10 years, we had work a lot of customers with a variety of specific product applications. We continue to develop quality pole mounted enclosure that met any industry standards. If you want to find out what other tailored modifications we can provide for your enclosure, please contact us today!
Recent Pole Mounted Enclosure Order
Questions You May Ask About Our Pole Mounted Enclosure
KDM IP55 Enclosure
KDM pole mounted enclosures has the ability to tightly and precisely attach the enclosure to a pole allows for fast and simple installation and reduces the possibilities of future repairs.
This enclosure is useful in numerous applications such as broadband outdoor powering, designing for cable, traffic signals, sign lighting, parking lot lighting, stormwater lift stations, wastewater lift stations, and other residential, industrial, municipal, and commercial applications.