Custom Your Walk in Electrical Enclosure
Stainless steel & Carbon Steel
Tailor made based on your requirement .
IP65/IP66 Certification
Fast Sample Production within 3 days.
Walk in Electrical Enclosure Certificates
Custom Walk in Electrical Enclosure Manufacturer in China
KDM walk-in electrical enclosure is constructed to provide protection of equipment in an outdoor or adverse environment. The design of a walk-in enclosure intends to serve in relatively large buildings and industries.

In most cases, the structure of this device has more than two entry doors. This enclosure often has an open bottom for pad mounting, but can also be equipped with full floors.
Manufacturing Capacity
Buying Guide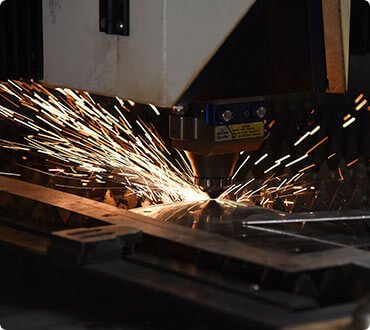 Electrical Enclosure Laser Cutting
4000W high performance laser cutting machine, +/- 0.05mm accuracy. No burr, no scratching.
Electrical Enclosure Welding
Multi-Functioning flexible welding equipment, high accuracy, no deformation.
Electrical Enclosure Bending
+/- 0.5mm bending precision, smooth surface without bending marks.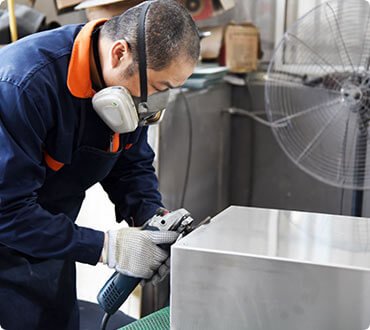 Electrical Enclosure Polishing
10+ welding experience workers, perfect overall appearance.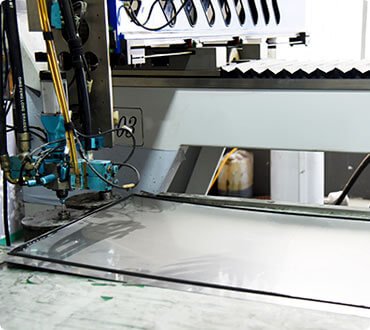 Electrical Enclosure Foaming
High speed and accuracy foaming machines, fast and qualified Gasket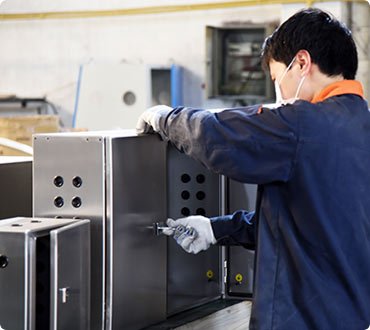 Electrical Enclosure Assembly
Expert assembling team, consistent assembly quality on every KDM enclosure
KDM Walk in Electrical Enclosure
At KDM, our walk in an electrical enclosure is constructed for tough weather conditions and robust duty. This enclosure is suitable not only for electronics but also applicable for instrumentation, industrial process controls, power, and other field components.
Walk in Electrical Enclosure Manufacturing
Our walk-in enclosure can be built with different structure options and a variety of additional accessories and mounting hardware for you to choose from and customize. Walk in the enclosure may also be equipped with lifting hardware such as lifting eyes for easy placement or removal, entry security system. With this, you will always be able to find the optimal design for your project.
At KDM, we can fabricate enclosure in all sizes, from huge to tiny, depending on components size, many of the same features found in our stockpile are available in the walk-in electrical enclosures. With our professional technicians and engineers, you can ensure you have the exact design and safety standards needed to complete your project.
These engineers can also help you in choosing the best materials depending on the application of the product. Our lead time is only 15 to 30 days depending on your specification – it can even be less. Considering our kind of services will help you save time, money and effort at all.
Walk in Electrical Enclosure Detail
KDM walk-in electrical enclosure fabricated with using advanced technology and automated tools. Set standards materials for electronic components. No matter what your design requirements are, we can help you develop the perfect walk in an electrical enclosure that fits your needs and work well for your project.
As the industry-premier electrical enclosure manufacturer in China, KDM is able to provide you with the highest quality walk-in enclosures at the most competitive price. All of our enclosure is constructed to the highest standards of manufacture and quality control. Our facility is ISO 9001:2005 certified, so you assure that we can provide you a superior degree of excellence by providing the best in service and walk in enclosure products.
walk in enclosure
With over 10 years of experience in the industry, we are able to relay new ideas into our products and solution that creates value in our company. We have the expertise to help you in every stage of the process. If you have any questions on our walk-in electrical enclosure and/or finding the right solutions for your applications, contact us! 
Recent Walk in Electrical Enclosure Order
Questions You May Ask About Our Walk in Electrical Enclosures
KDM Walk in Electrical Enclosure
KDM walk-in electrical enclosure mostly made of steel, stainless steel (including 201 stainless steel, 304 stainless steel, and 316 stainless steel), and galvanized steel.
The choice of material that you choose for walk-in electrical boxes is dependent on the particular application and environment. At KDM, we are able to manufacture and design a variety of walk-in electrical enclosure exactly of what our customer's needs.