Custom Your NEMA 4X Enclosure
Weather Proof Solution for Your Electronics System
Customized NEMA Enclosure Solution .
IP65/IP66 Certification, Weatherproof Enclosure
Stainless Steel and Carbon Steel Enclosure for Your Choice
Variety of NEMA Enclosures
Your Best NEMA 4X Enclosure Manufacturer in China
KDM NEMA 4X enclosure are commonly used in extreme and harsh environments where corrosive materials and caustic cleaners are used.

NEMA 4X enclosure applied in food industry including meat/ poultry processing facilities, where total wash down with disinfectants occur repeatedly and petro-chemical facilities, including offshore petroleum sites.
KDM NEMA 4X Enclosure Manufacturing Capacity to Boom Your Business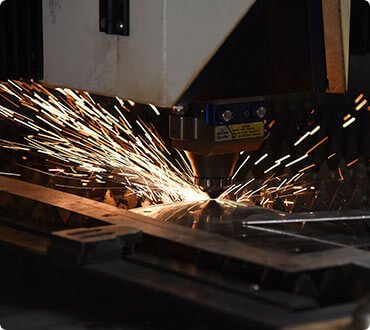 NEMA 4X Enclosure Laser Cutting
4000W high performance laser cutting machine, +/- 0.05mm accuracy. No burr, no scratching.
NEMA 4X Enclosure Welding
Multi-Functioning flexible welding equipment, high accuracy, no deformation.
NEMA 4X Enclosure Bending
+/- 0.5mm bending precision, smooth surface without bending marks.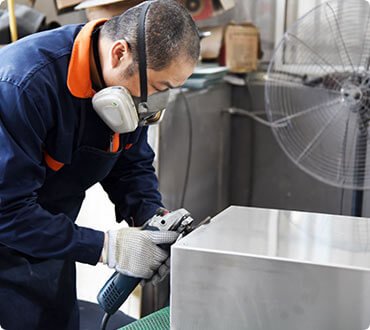 NEMA 4X Enclosure Polishing
10+ welding experience workers, perfect overall appearance.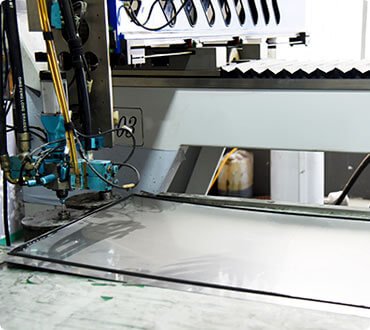 NEMA 4X Enclosure Foaming
High speed and accuracy foaming machines, fast and qualified Gasket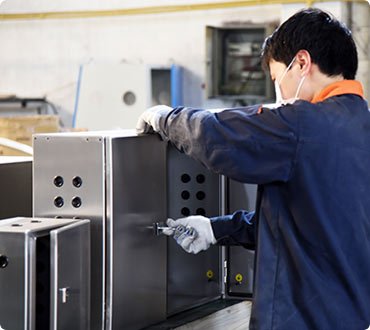 NEMA 4X Enclosure Assembly
Expert assembling team, consistent assembly quality on every KDM enclosure
Recent NEMA 4X Electrical Enclosure Order
Questions You May Ask About Our NEMA 4X Enclosure
When You Need the NEMA Type 4X Enclosure
If you need your enclosure to protect against corrosion dust or rain, then you need the NEMA 4X rated enclosure.
Door Option for KDM NEMA 4X Enclosure
KDM can custom your NEMA 4X enclosure with a single door, double door or multi-door for free-standing, wall mounted or any other types of enclosure.
Standard Configuration for KDM NEMA 4X Enclosure
Gland plate, radiating fan, fluorescent lamp, lamp switch, ground connections, PU foaming seals.
Warranty for NEMA 4X Enclosure
We provide 1 year warranty for KDM NEMA enclosure, you will get free enclosure accessories within our warranty.
KDM NEMA 4X Enclosure
Metal NEMA 4X enclosure
KDM NEMA 4X enclosure just like other enclosures, it has a very little difference, as it can be used both in indoors or in outdoor environments. If provide enough protection to the people from accessing the component as it poses hazardous effect into them. The electrical component is also protected from damage by the adverse environmental conditions such as ingress of solid objects, dust, water, and snow.
NEMA 4X enclosure from KDM has strong ability to provide protection to internal components against hose-directed water. This also provides an additional level of protection of other forms of corrosion that would pose a great threat to the equipment. And that will be undamaged by the external formation of ice on the enclosure.
KDM produce a large variety of NEMA 4X enclosure and that is available in a number of styles and sizes vary upon the demand for your applications. With this, you can easily find the ideal NEMA 4X enclosures without compromising its quality.
KDM offer several types of NEMA 4X enclosure, including wall mount enclosure, floor mount enclosure, free standing enclosure, enclosure with viewing window, double door stainless steel enclosure, free standing industrial enclosure with file pocket, free standing modular enclosure with window, free standing enclosure with locks and latches, lockable enclosure with polycarbonate window and more.
The entire range of above-mentioned NEMA 4X products is developed using the latest technology that ensures optimum reliability. Our NEMA 4X enclosure is generally manufactured using metal and non-metallic materials, depending on the requirements of your application, you had the choice to make on the kind of material required. For the options, including pre-punched holes, insulation retainers, welded couplings and view windows, KDM will handle your orders.
At KDM, we have a lot of features you can add to the enclosure such as footings, air condition, sun shield, windows and many more. Enclosure accessories including internal aluminum mounting panels, PCB spacer kits, external mounting feet, and PCB mounting screws can also be customized.
KDM flexible engineering and manufacturing systems allow you to customize enclosure to save our customers valuable time and money in their process to populate the enclosure and install it. At KDM, we have a strict quality management system to control every cabinet quality that's why we can offers NEMA type 4X electrical enclosures which meet our customer's satisfaction.
KDM, as the premier manufacturer of NEMA enclosure in China, we have been a leading provider of NEMA 4X enclosures for decades. We are capable of meeting the demands of our clients as per their choice, preference, and requirements. Let us be your enclosure solution so that you will save labor, cut material costs and at the same time, increase productivity. We have 24-hour customer service, so feel free to contact us anytime!