Custom Your Control Station Enclosures
Weather Proof Control Station Box Supplier
Custom Solution for Your Control Station
MOQ 1pc.
Fast Sample Production within 3 days.
Control Station Enclosures Certificates
Custom Control Station Enclosures Manufacturer in China
KDM control station enclosure designed to provide a secure environment for control stations, especially those used in hazardous areas which undergoes the most demanding conditions.

These enclosures ideally fitted in locations including industrial, building and infrastructure applications. At the same time, it is primarily used in emergency stop or high visibility applications.
Manufacturing Capacity
Buying Guide
Enclosure Designs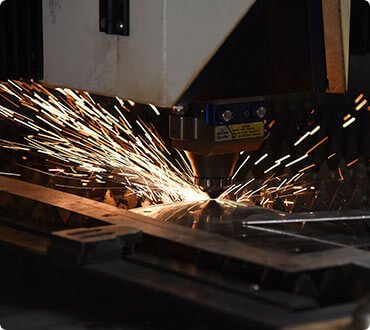 Electrical Enclosure Laser Cutting
4000W high performance laser cutting machine, +/- 0.05mm accuracy. No burr, no scratching.
Electrical Enclosure Welding
Multi-Functioning flexible welding equipment, high accuracy, no deformation.
Electrical Enclosure Bending
+/- 0.5mm bending precision, smooth surface without bending marks.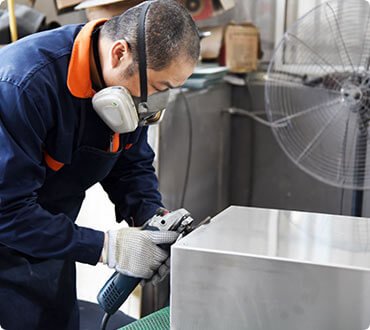 Electrical Enclosure Polishing
10+ welding experience workers, perfect overall appearance.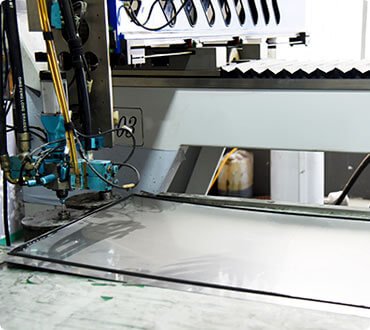 Electrical Enclosure Foaming
High speed and accuracy foaming machines, fast and qualified Gasket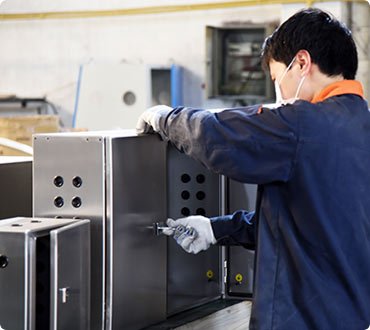 Electrical Enclosure Assembly
Expert assembling team, consistent assembly quality on every KDM enclosure
KDM Control Station Enclosures
Our range of control station enclosure made of durable materials like galvanized steel, steel, 304 stainless steel, and 316L stainless steel. Enclosure manufacturing options guarantee reliable operation even in very harsh environments or in locations with increased hygienic requirements.
Control Station Enclosures Blending
KDM control station enclosure comes in a variety of types and styles and sizes, yet all at competitive prices. With our selection of this enclosure, you can easily find the right solution for your needs. Thus, our durable, cost-effective and UV-resistant control station enclosures qualities, makes them the best choice for/in both commercial and industrial applications.
Control station enclosures we offered provide protection ratings of Type 1, Type 2, Type 3R, Type 4, Type 4X, and Type 12. Thus, all our enclosures can be customized to exactly meet your applications. You can specifically configure control station enclosure right for your requirement. Customizations such as cut-outs, breather/drains, terminal block population, gland plates, and operators are available.
Control Station Enclosures Manufacturing
However, depending on the application, various mounting and finished options are available on our control station enclosure. Thus, enclosure without holes, drilling the holes to mount the pushbuttons in any position and adding additional components inside the control station can be custom made.
With KDM, you have the option of ordering blank push button enclosures, standard assembled motor control and start to stop control stations or have us assemble the push button control station that meets your application. Our expertise in fabricating control station enclosure and knowledge of different applications needs, allows us to develop innovative enclosure designs that can save your money. At KDM, we can deliver from 15 to 30 days depending on your specification – it can even be less.
Our control station enclosure complies with the strictest requirements of international standards, for KDM achieve ISO 9001 certification in 2015. We have the right manufacturing capability, so you don't need to worry with our control station enclosure products, as we also provide a professional and efficient service.
Control Station Enclosures Factory
KDM is your reliable partner when looking for a top quality control station enclosure. With over 10 years specializing in designing and manufacturing both standard and custom control station enclosure for any industrial applications, we provide our customer with the exact enclosure they're application required.
Our high quality, fully engineered, standard and customized control station enclosure solutions are the very best the industry. If you are interested in our control station enclosure, please contact us for more information.
Questions You May Ask About Our Control Station Enclosures
KDM Control Station Enclosures
KDM control station enclosure comes in different sizes for ideal, space-saving configuration of individual control to large interface cabinets.
For 10 years, we at KDM provide a wide selection of control station enclosures which are available in plastic and metal with a wide choice of composition and cut-outs.