KDM Push Button Enclosure
Any Size for Push Button Enclosure Available
MOQ 1pc
Fast Sample Production within 3 days
Custom Push Button Enclosure Manufacturer in China
KDM pushbutton enclosures can be available for either indoor or outdoor applications with respect to NEMA ratings. NEMA pushbutton enclosures help prevent the ingress of dirt, oil, dust, and water to mount devices.
Thus, provide a degree of protection against corrosion, windblown, splashing water, hoses directed water, and damage from external ice formation. That is why NEMA rated pushbutton enclosure suitable for use in harsh environments.
KDM Push Button Enclosure Series
Send your Inquiry on KDM Push Button Enclosure
KDM pushbutton enclosure comes with a pre-cut push button, cut-outs house that protects electrical equipment. We also provide 1- thru 42-hole configurations which are designed for indoor and outdoor uses of your home or industrial products. You can choose from our wide variety of push button enclosures, available in several sizes, for maximum flexibility. Select the right enclosure size and style that best works with your application.
Manufacturing Capacity
Buying Guide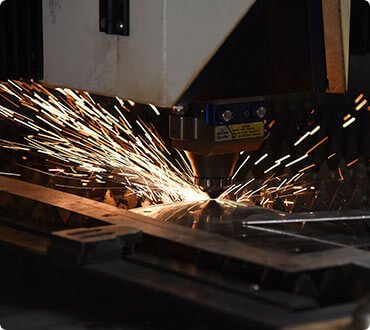 Electrical Enclosure Laser Cutting
4000W high-performance laser cutting machine, +/- 0.05mm accuracy. No burr, no scratching.
Electrical Enclosure Welding
Multi-Functioning flexible welding equipment, high accuracy, no deformation.
Electrical Enclosure Bending
+/- 0.5mm bending precision, smooth surface without bending marks.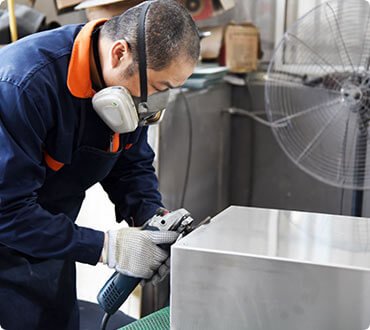 Electrical Enclosure Polishing
10+ welding experienced workers, perfect overall appearance.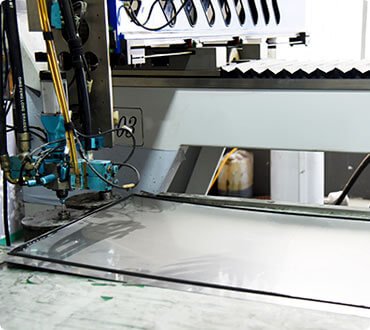 Electrical Enclosure Foaming
High speed and accuracy foaming machines, fast and qualified Gasket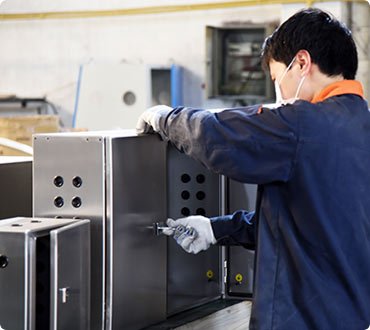 Electrical Enclosure Assembly
The expert assembling team, consistent assembly quality on every KDM enclosure
KDM Push Button Enclosure
All KDM push button enclosure can be manufactured using steel, 304 stainless steel, 316 stainless steel or galvanized steel durable materials with ratings up to NEMA 12. Push button enclosure cover is held in place by captivated screws threaded into sealed wells. Neoprene gasket attached to cover with oil resistant adhesive. KDM push button enclosure comes with a smooth surface, no color variations, swirls or color pockets, and no void.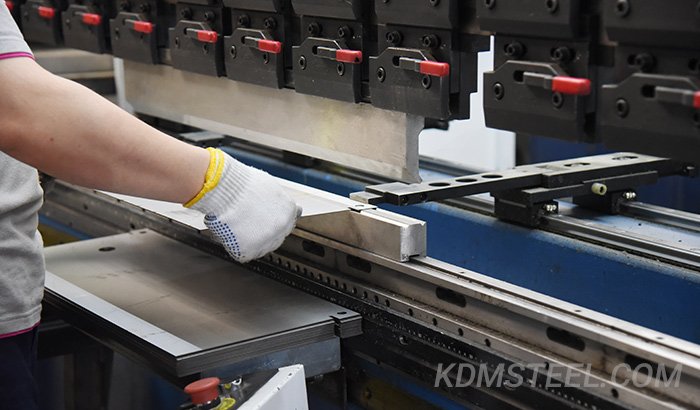 KDM pushbutton enclosures mostly used for industrial equipment. Our enclosures are ideally suited for industrial, building, and infrastructure application, as it provides diverse housing options and prevents your sensitive controls in harsh environments.
If you can't find your ideal enclosure for your project, KDM can help you. You can send us your artwork and our highly trained engineers and professional team will work with your design. KDM engineering and design team can build custom push button enclosure solutions to deliver the performance needed for your specialized applications.
Push Button Enclosure Manufacturing
At KDM, we can supply a fully customized push button enclosure with all the necessary modifications required to fit your specific needs. Enclosure exact types, sizes, such as additional accessories, features are provided to customize the enclosure to best meet your demands.
Every push button enclosure KDM provides undergoes by quality control inspections and tests to ensure product reliability and operational performance. All testing and inspections are performed by trained personnel and qualified technicians.
Stainless Steel Push Button Enclosure Material
With thousands of popular enclosure products, including a wide assortment of push button enclosures, KDM has been a trusted enclosure manufacturer for more than 10 years. With our commitment to excellence and continuous development, we build value and reliability in each of our push button enclosure products. We work hard to provide you with the best possible buying experience. Our lead time is only 15 to 30 days depending on your specification or it can even be less.
When you are looking for standard or custom push button enclosures, KDM got your back. We have just the pushbutton enclosures that you are looking for, contact us today!
Recent Push Button Enclosure Order
FAQS Guide
What is the Push Button Enclosure?
Push button enclosures are built to secure electrical devices from severe environments.
These enclosures come with various cut-out holes sizes and styles.
Also, they can be available with or without lid cutouts.
Designed with special structures, push button enclosure can accommodate various components.
What Components are Protected of Push Button Enclosure?
Push button enclosures are designed to protect numerous components, which includes:
controls
pushbuttons
pilot lights
switches
other indicators
How Push Button Enclosure are Designed?
The push button enclosure is designed with 1-42 holes.
The holes can shelter illuminated or non-illuminated indicator equipment.
Other specific design of standard push button enclosure includes:
Hung designs with available sub-panels
Cover screws thread into fastened wells
Constant welded junction
Gasket protected against oils
With 4-way push buttonholes
NEMA 12/13-rated enclosures
What Materials Used in Push Button Enclosure Assembly?
Materials used have an impact on the push button enclosure lifespan.
Professionals carefully select stainless steel, aluminum, and plastics to use in production.
But the push button enclosure can also be made of combined fiberglass and polycarbonate plastics.
Combined materials give dual advantages for the enclosure. The fiberglass allows durable seals and more constant designs. While the polycarbonate material can provide better shock resistance.
What are the Features of Push Button Enclosure?
Push button enclosure offer features that can fit your encasing applications.
Here are the top features of push button enclosure:
Three 22.5 mm cutout thickness for push switches access
Relevant for emergency stop/start button functions
Equipped with 4 plastic screws
Standard neutral gray color
Broad controlling temperature range
IP66 protected
What are the Best Applications of Push Button Enclosure?
Push button enclosure works ideal in environments that need a reliable enclosure.
These enclosures are the best fit for push button switches. It can give sufficient protection needed.
You can find push button enclosure in locations such as:
Electrical machination
Manufacturing plant
Beverage industry
Chemical industry
Food industry
Car washes
Storehouses
Factories
Garages
Push button enclosures are ideal for outdoor/ indoor or industrial/ commercial industries.
What IP-Rating Push Button Enclosure Got?
Ingress protection (IP) indicates protection level.
This rating identifies how protected the push button enclosure is against debris, dust, etc.
The first digit on the IP rating shows the protection level against physical invasion.
The second digit shows the protection level against water.
Lower IP level like IP62 is lacking in dust/ water protection.
While a higher IP78 rating can give full dust and water resistance.
What Certifications Did a Push Button Enclosure Passed?
Push button enclosure passed numerous certifications for your assurance.
Here is the list of certifications:
cUL/ UL Listed
CE Approved
NEMA 12/ 13 Rated
What are the Benefits of Push Button Enclosure?
Push button enclosures are suitable in various industries because of their benefits.
The top benefits are:
Range of Vision
Push button enclosure has clearly visible yellow background.
It adheres to required vision standards. They also expand user safety in low lighting areas.
Easy Installation
Push button enclosure is equipped with reliable components, making the installation much easier.
The components include cast-in reference mounting proportions, internal/ external mounting bosses, and combination head screws.
Push button enclosure with full components improves productivity and lowers labor charge.
Resilience
This enclosure can give extreme environmental security and erosion protection.
Proven with high resilience capacity, makes the push button enclosure is ideal for various use.
Toughness
Push button enclosure is designed with impact strength assembly.
They are known for their toughness, maintain gloss and color unity.
The toughness of push button enclosure is proven after being used in the long run.
This benefit can also help the enclosure avoids often replacement.