Custom Your Desk Console Enclosure
Control Console Enclosure Solution
Custom Any Desk Console Enclosure
Both for indoor and outdoor use
Fast Sample Production within 3 days.
Your Best Desk Console Enclosure Manufacturer in China
KDM desk console enclosure is suitable for a range of applications from control rooms for the manufacturing process to the marine, rail and power generations industries.

KDM fabricate desk console enclosure using high-quality raw materials, making it smarter and comfortable. This enclosure designed mostly, for technology-intensive control room environment.
KDM Desk Console Enclosure Capacity to Boom Your Business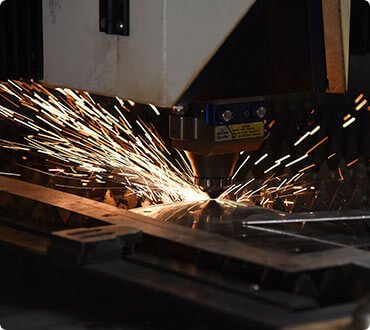 Desk Console Enclosure Laser Cutting
4000W high performance laser cutting machine, +/- 0.05mm accuracy. No burr, no scratching.
Desk Console Enclosure Welding
Multi-Functioning flexible welding equipment, high accuracy, no deformation.
Desk Console Enclosure Bending
+/- 0.5mm bending precision, smooth surface without bending marks.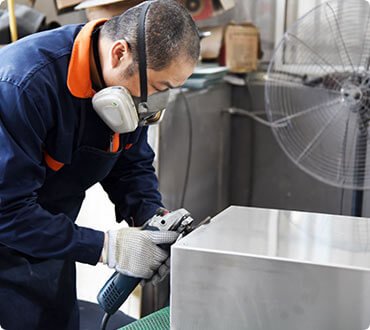 Desk Console Enclosure Polishing
10+ welding experience workers, perfect overall appearance.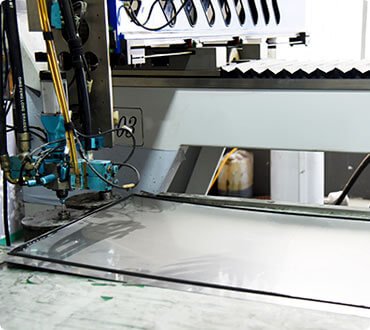 Desk Console Enclosure Foaming
High speed and accuracy foaming machines, fast and qualified Gasket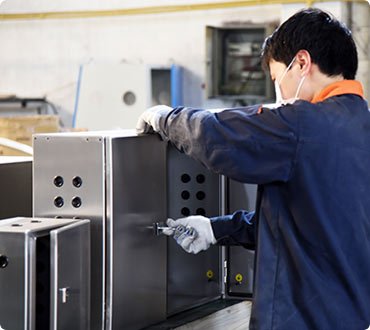 Desk Console Enclosure Assembly
Expert assembling team, consistent assembly quality on every KDM enclosure
Recent Desk Console Enclosure Order
Questions You May Ask About Our Desk Console Enclosure
KDM Desk Console Enclosure
KDM desk console enclosure is built to a high specification using a range of materials including mild steel and stainless steel with punching, cut-outs, and access to suit your specific needs.
With our selection of stock materials, you can ensure a cost-effective and quick enclosure solution, while maintaining superior quality throughout.
KDM Desk Console Enclosure
Mostly KDM desk console enclosure is design with air vents. These type especially essential in that environment where there is intense heat development in the enclosure. Our console enclosures are highly demanded in the mechanical and chemical industry due to its attractive length, width and clear operation features. All our desk console enclosure manufactured to comply with strict safety and performance standards, all designed according to ergonomic guidelines.
At KDM, we also provide a wide selection of desk console enclosures, this made possible with the use of many different materials and sizes. Each desk console enclosure is configured using a variety of parts of various shapes, designed based on the specific application that the enclosure is serving in the control room. These enclosures can be bayed to make a cluster of control room consoles. Apart from this, the attractive glossy finish applied on the control desk makes it shine and impress customers.
Like other KDM enclosure, we offer a comprehensive range of accessories for desk console enclosure such as handles, tip-up feet, front panels, extension sets and much more. In addition, more options include anti-static worktop, arm rests, grab rails, vented covers are available. Our desk console enclosure can be modified to your exact requirements.    
Superior aesthetics in design with a choice of combination color for high levels of design appeal, bolted design ensures superior surface finish, and designed for quick assembly using standard tools & high levels of on-site flexibility are some of KDM desk console enclosure characteristics.
We, at KDM, offer custom desk console enclosure for your specific needs. Further, you can fully customize your desk console enclosure with the addition of venting, heat sinks, pivot handles, feet and much more, with the help of our professional design engineers, you can ensure, you going to find the right solution. 
KDM with over 10 years of experience, has evolved and developed quality enclosure products. At the same time, we strive to provide our customers with the best of our service. Further, our flexible cost-effective process ensuring you will never miss a deadline. We at KDM, uphold our commitment towards our client at all times.
At KDM, we maintain a quality management system certified to ISO 9001:2015 standards. This certification is the outward evidence of our quality values that runs throughout our business. If you are looking for the perfect desk console enclosure for your project, feel free to contact us today!