Custom Your Electrical Pedestal Enclosure
Indoor & Outdoor Usage for Electrical Pedestal Enclosure
Custom Any Size for Electrical Pedestal Enclosure.
MOQ 1pc
Fast Sample Production within 3 days.
Certificates of Electrical Pedestal Enclosure
Custom Electrical Pedestal Enclosure Manufacturer in China
KDM electrical pedestal enclosure provides the flexibility, durability and reliability to be a cost-efficient enclosure for small pair-count terminations and splices.
These pedestal enclosures are designed to house electronic controls, terminals, and instruments and to provide protection from harmful elements while providing ventilation for sensitive components.
KDM electrical pedestal enclosure specifically designed for a superior appearance. This enclosure constructed with galvanized steel, steel, and stainless steel materials, making it durable, long-lasting, corrosion-resistant, thus prevents rusting and assures long-lasting quality finish.
Manufacturing Capacity
Buying Guide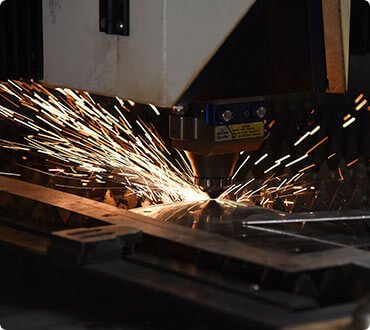 Electrical Enclosure Laser Cutting
4000W high performance laser cutting machine, +/- 0.05mm accuracy. No burr, no scratching.
Electrical Enclosure Welding
Multi-Functioning flexible welding equipment, high accuracy, no deformation.
Electrical Enclosure Bending
+/- 0.5mm bending precision, smooth surface without bending marks.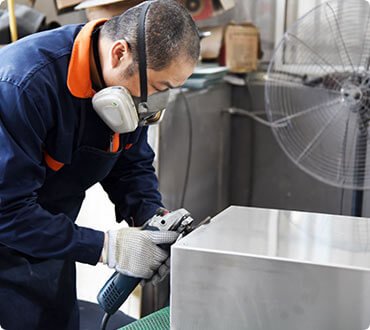 Electrical Enclosure Polishing
10+ welding experience workers, perfect overall appearance.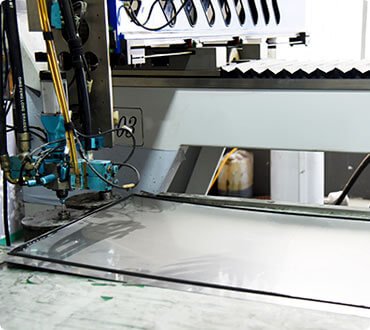 Electrical Enclosure Foaming
High speed and accuracy foaming machines, fast and qualified Gasket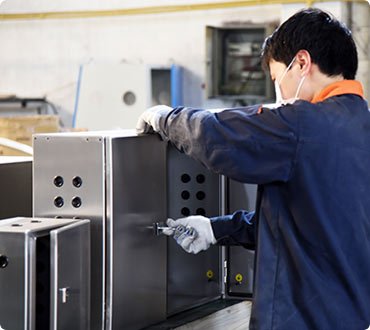 Electrical Enclosure Assembly
Expert assembling team, consistent assembly quality on every KDM enclosure
KDM Electrical Pedestal Enclosure
KDM electrical pedestals enclosure comes with ground stakes which are available in single and double door designs as well as back to back configuration. The enclosure body can be constructed using galvanized steel, stainless steel and steel materials, offers superior corrosion resistant properties. Thus enclosure can be powder coat paint that offers a durable finish for longer life.

Additionally, electrical pedestal enclosure has a large sun shield reduces solar heat load inside the cabinet, thus with thermostat controlled filtered fan cooling and louvered vents ensure reliable operation in high-temperature environments. Besides, this structure also comes with various mounting options, making it highly versatile in its specific applications. With KDM electrical pedestal enclosure, your electrical pedestal enclosure is built to last, for that reason you can constantly save time and money.

If you can't find the right enclosure in our selection and you have a pedestal design in mind, our in-house engineering team can modify and custom-make an enclosure to meet your demands. These options mean you can find the right enclosures for your project, without making compromises.
At KDM, we supply outstanding electrical pedestal enclosure outdoor for 10 consecutive years. We help our client in terms of solving their pedestal enclosure unique challenges as we provide multiple sizes and styles of the enclosure and have custom-design options available. Our team of engineers has taken these factors into account and designed our enclosures accordingly.

With a decade of experience, we at KDM have developed an in-depth knowledge of what our customers need when purchasing enclosure. We work hard to provide innovative products that push the industry forward and help our customers succeed.
Our expertise includes ideas and solutions that allow us to effectively provide you top quality electrical pedestal enclosure products. As an electrical enclosure specialist, we can help you get exactly what you need without overspending. With custom design by our highly trained team and experts, along with our quality management system based on ISO 9001 standards, we provide solutions you can count on to get the job done. Contact us today.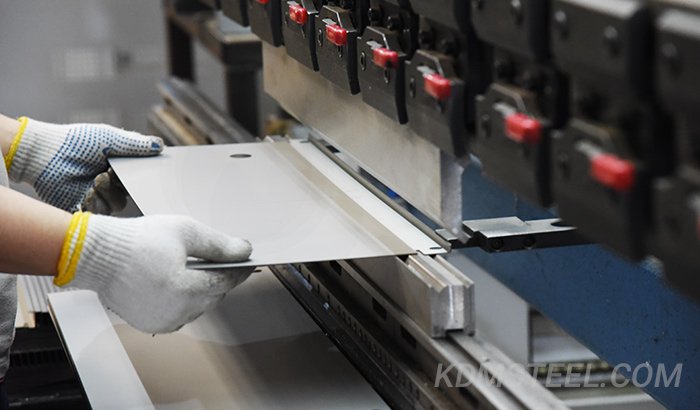 Electrical Pedestal Enclosure: The Ultimate FAQ Guide
Before you start importing electrical pedestal enclosure from China, read this guide.
It is your blueprint to becoming an expert and having knowledge on electrical enclosures.
You will find everything here – be it standard specifications, designs, classification criteria, etc.
Let's dive right in:
What is an Electrical Pedestal Enclosure?
An electrical pedestal enclosures is a cabinet used for enclosing electronic controls, terminals, and instruments.
This makes inspection, and connection termination easy.
Electrical pedestal enclosures also help to prevent electric shock to equipment users.
They protect internal components and contents from adverse environmental factors.
Electrical pedestal enclosures are built in such a way that they can offer adequate ventilation for sensitive internal components and contents.
What are the types of Electrical pedestal enclosure?
According to the National Electrical Manufacturers Association (NEMA) there are 13 types of electrical pedestal enclosures classified according to functionality.
These include:
Type 1: General purpose enclosures: These enclosures are made to offer protection against dust, direct light, and water splashing.
Also, they are, however, not dust-tight.
They are primarily used to avert contact with live electric and electronic parts.
Type 1 enclosures are designed to be used indoors as they work optimally under normal atmospheric conditions.
Type 2: Drip-tight enclosures. They are similar to Type 1 but possess additional drip shields. Besides, they are used to offer protection against condensation in areas such as laundry rooms.
Type 3: Weather resistant enclosures. These types of enclosures are designed to offer protection against dust, rain, snow, and ice. They are designed for outdoor use.
Type 3R: They are similar to Type 3 but they do not protect against windblown dust.
Type 3S: They are also similar to Type 3 but they can be operated even when laden with ice.
Types 3X, 3RX, and 3SX: X denotes an additional corrosion resistance. They are used near salty water bodies.
Types 4 and 4X: Watertight electrical enclosures. They are used outdoors in ship docks, sewage treatment plants, and breweries among others. X indicates additional corrosion resistance.
Type 5: Dust-tight electrical enclosures. They have gaskets or equivalents to protect against dust. Additionally, they are normally used in cement plants and steel mills.
Type 6 and 6P: Submersible. They are submersible in oil and water and often used in mines, quarries, and manholes. Whereas 6 is temporarily submersible in water, 6P can prolonged submersion.
Type 7: They are classified for indoor use in specific hazardous conditions.
Type 8: They are classified for indoor and outdoor use in specified hazardous conditions.
Type 9: Also classified for indoor and outdoor use in specified hazardous conditions.
Type 10: These are designed to meet all the requisite standards of the Mine Safety and Health Administration.
Type 11: General purpose electrical enclosures: They are designed to provide protection against the corrosion caused by corrosive liquids and gases. As such they must meet corrosion resistance and drip resistance test requirements.
Type 12 and 12K: General purpose electrical enclosures. They are designed to provide protection against dust, dirt, and non-corrosive liquids.
As such, they must meet rust, dust, and drip resistance requirements.
They are used indoors.
Type 13: General purpose electrical enclosures. They are used to protect against dust, dripping non-corrosive coolants, and spraying of water.
Oil exclusion and rust resistance are their key features.
What are the Advantages of using Electrical Pedestal Enclosure?
Electrical pedestal enclosure
The advantages of electrical pedestal enclosures lie in their functionalities and build materials.
They protect electronics and related components.
It ensures safe working environment and provides cost effective solution.
They protect electronic components from hazardous environmental factors.
Besides, it protects electronic components from unauthorized access.
Remember, it will also protect technicians from accidents such as electrical shock.
What are the limitations of Electrical Pedestal Enclosure?
Some of the main limitations of these electrical enclosures include:
i. High initial costs
ii. Fabrication is cumbersome and time-consuming
iii. Depending on the size, they can be bulky and difficult to install
What factors should you consider when importing Electrical Pedestal Enclosure?
You should consider the following:
Pedestal electrical enclosure
Environmental conditions: It is important to know the environmental and weather conditions under which an enclosure is to be used.
This helps in determining the build material of an enclosure.
Thermal requirements: The thermal conditions and specifications of the electronic circuit must be considered in choosing an enclosure for sensitive electrical components.
This helps determine the choice of build material for an enclosure.
Plastics, for instance, are excellent insulators and can thus be used for electronic circuits with low heat dissipation requirements.
Type of material: It is important to choose an enclosure made of a material that fits the exact needs of its operation.
The total cost of ownership: The purchasing, operation, and maintenance costs of enclosures should also be considered. They contribute to the total cost of ownership for the buyer.
Size and design of the enclosure: these should be considered to make the process of installation more convenient and feasible.
An enclosure should also be big enough to facilitate efficient power distribution and cable management.
Electromagnetic compatibility: With the ever-present threat of electromagnetic interference (EMI), an enclosure that can protect vital components from such interference is vital.
Industry standards relating to design and performance: As these are set out by regulators. It is important to make sure that the acquired enclosure meets industry product specification requirements.
These may include IP, NEMA, RoHS, or CE standards.
Which material is Electrical Pedestal Enclosure made of?
Steel: Electrical pedestal enclosures are mainly made of galvanized steel, steel, and stainless steel materials.
These materials ensure that the electrical pedestal enclosures are durable, long-lasting, corrosion-resistant and thus resistant to rusting.
The longevity of the enclosures is of prime importance given that they are sometimes stationed underground or outside houses.
Besides ensuring longevity, steel is preferred for its aesthetic value.
This is usually achieved by painting a steel enclosure with powder paint that gives it a durable finish for longevity.
Medical, pharmaceutical, and food industries prefer steel enclosures for their fungal and bacterial resistance and non-porosity.
Aluminum: Aluminum is also a popular choice for manufacturing enclosures.
This is due to aluminum's light weight, comparative strength, inexpensiveness, and resistance to corrosion.
Aluminum is also preferred for its sturdiness and malleability besides being a strong shield against electromagnetic interference.
Polycarbonate: Some enclosures are made from Polycarbonate.
Polycarbonate is preferred for its strength, malleability, lightness, non-conduction, non-magnetism, and resistance to some forms of corrosion.
Fiberglass: Fiberglass is another option for manufacturers of enclosures.
Fiberglass is known for its chemical resistance and suitability to both outdoor and indoor use.
When should one use Fiberglass as the main Material for Electrical Pedestal Enclosure?
Fiberglass enclosures resist chemicals in corrosive applications.
The material can be used over all indoor and outdoor temperature ranges.
Fiberglass can be installed in environments that are constantly wet.
Fiberglass electrical enclosure
What is the Working Principle for Electrical Pedestal Enclosure?
Electrical pedestal enclosures are cabinets designed to house electrical and electronic controls, terminals, and instruments.
An enclosure casing forms a physical barrier between users, the enclosure's contents, and the general environment.
This way, the enclosures helps to minimize the risk of electric shock to equipment users.
At the same time, it provides protection for its contents from harmful elements.
Enclosures also regulate the temperature around within them and around them sensitive contents through systems that includes vents, heaters, and conditioners.
What is Secondary Pedestal?
A secondary tap pedestal is a cabinet that encloses secondary wire connectors emanating from the secondary sides of transformers.
What Factors affect the Efficiency of Electrical Pedestal Enclosure?
Various factors affect the efficiency of electrical pedestal enclosures.
These include:
Electromagnetic/ radio frequency interference: This is a disturbance caused by electromagnetic induction, electrostatic coupling, or conduction. This disturbance can degrade the performance of an enclosure or even stop it from functioning.
Electrostatic discharge: This is the sudden flow of electricity between two electrically charged objects due to short-circuiting, contact, or dielectric breakdowns. Electrostatic discharges can result in the damage of sensitive electronic components.
Heat dissipation: An enclosure that does not dissipate heat quickly enough runs the risk of being less efficient.
For this reason, most enclosures have inbuilt fan cooling and louvered vents to help dissipate heat.
Engineering Application and IP Ratings: The scope and application of your electrical circuit play an integral role affecting its efficiency.
Regulatory requirements such as Ingress Protection ratings (IP ratings), for instance, reflect an enclosures needs vis-à-vis the degree of protection.
That is, the protection it offers against contact with live parts, mechanical damage, and environmental factors.
Environmental conditions: The prevailing environmental conditions around an enclosure also affect its efficiency. Environmental concerns inform the choice of material used in making an enclosure.
Size of the enclosure: Though smaller sizes of enclosures are preferred today, enclosures should be big enough to facilitate more convenient and feasible installations.
Bigger enclosures make proper power distribution and cable management easier.
Flexibility of design: Enclosure design should maximize flexibility in terms of depth, height, and width.
Electrical pedestal enclosure
What are the Quality Standards for Electrical Pedestal Enclosure?
Some of these standards are:
1) NEMA Ratings
In the US, the National Electrical Manufacturers Association (NEMA) plays a critical role in monitoring the quality of electrical equipment.
NEMA seeks to guarantee the safety of users through the publication of enclosure type standards vis-à-vis their performance.
The NEMA quality standards for enclosures cover aspects such as corrosion resistance, durability, and ability to protect against environmental hazards such as:
Water
Dust
Oil
Coolant
Atmosphere containing corrosive agents such as gasoline or acetylene
2) UL 508A Certification
Sought by electrical inspectors, the UL 508A Listing Mark provides evidence of third party certification inspection authorities and buyers.
The IEC 60529– It is also known as the IP Code, International Protection Marking, or the Ingress Protection Marking.
It classifies and rates the degree of protection enclosures provide against intrusion, accidental contact, water, and dust.
4) cGMP
cGMP refers to current good manufacturing practice regulations.
This is one of the commonly sort after quality mark.
These standards are based on Food and Drug Administration (FDA) as this body develops the standards.
When purchasing a semi-automatic capsule filling machine, these standards will help you in determining that the machine has been manufactured appropriately.
This is a common standardization certification in the European Economic Area.
There are a number of parameters that underlie this CE certification.
These include safety standards and health standards.
It also incorporates environmental protection standards.
It is essential that you check put these standards when purchasing your semi-automatic capsule filling machine from Europe.
Goods manufactured from other continents for the European market also have to conform to these standards.
6) RoHS
RoHS refers to Restriction of Hazardous Substances.
This standardization mark has its origin in the European Union.
It is a consumer-centered standardization mark.
It ensures safety by restricting dangerous products that might be used on the products.
Some of the restricted substances include lead, mercury, cadmium and chromium.
· CCC
This is a standardization mark used in the Chinese market.
is used in regulating products that are manufactured in the chines market.
It will be important to check out this standardization when purchasing a semi-automatic capsule filling machine in China.
· ISO
ISO certification is centered on the safety of the customers.
This is usually done without undermining the quality of the product.
This is a universal mark of quality.
This is also a globally accepted standardization.
The commonly accepted standards among manufacturers are published.
This is a very important quality standard in the service industry.
Ensure you check this out when purchasing your semi-automated capsule filling machine.
Which components make Electrical Pedestal Enclosure?
Electrical pedestal enclosures comprise of various components, including:
Technical drawing of electrical enclosure
Fasteners such as screws, nuts, bolts, washers, and rivets to support the structure
Fan hardware for thermoregulation
Locks to control access and deter tampering
Hinges for to hold the doors in place
Gaskets for dust resistance
Sealants for water resistance
Swing and pull handles for enclosure doors to aid quick and seamless functionality
Feet for stability
Castors to aid mobility
Cable management paraphernalia such as cable ties, cable glands, grommets, conduits, wraps, clips, and clamps
Is there a difference between Electrical Pedestal Enclosure and Standard Electrical Cabinets?
The difference comes mainly in the application.
Pedestal enclosures are designed for industrial and commercial applications while standard electrical cabinets are designed for general use.
How do you specify Electrical Pedestal Enclosure?
Electrical pedestal enclosures are specified according to their characteristics and functionalities.
There are general-purpose enclosures that can be used in various environmental settings and specific enclosures such as watertight enclosures, dust-tight enclosures, and submersible enclosures.
You should specify:
i. Material type
ii. Standard rating
iii. Size
iv. Voltage rating, where possible
v. Number of doors
vi. Mounting mechanism
vii. Partitioning of the enclosure
viii. Additional accessories such as cooling and heating mechanism
ix. Cable management systems
What Safety Measures should you consider when installing Electrical Pedestal Enclosure?
 Repair or replace damaged power cords. Exposed wiring is a danger that cannot be ignored.
Do not overload outlets.
Avoid extension cords.
Keep electrical equipment or outlets away from water.
Ensure you use enclosure that complies with set standards
Remember to follow installation instruction as directed by the manufacturer
How many Connectors can Secondary Pedestal Enclosure Accommodate?
A secondary pedestal enclosure can accommodate three connectors.
Of course, you can also opt for custom options too.
What is a Hubbel Power Pedestal?
Hubbell power pedestals are partially buried pedestals commonly used for electric utility and communication applications and that can be customized with internal components to provide turn-key solutions.
Why is UL Certification important in the Manufacture of Electrical Pedestal Enclosure?
UL certification is important for ensuring the safety, compatibility, and proper functioning of electrical pedestal enclosures.
The certifications define the types of environments under which various electrical enclosures can be used.
Of course this is after they have been tested to gauge their ability to withstand various environmental conditions.
Electrical pedestal enclosure specification
What are the different Types of Commercial Pedestals?
There are various types of commercial pedestals.
These include service pedestals, single meter pedestals, dual meter pedestals, and un-metered pedestals.
What Properties of Stainless Steel make it the Best Material for Pedestal Enclosures?
Stainless steel is used in the construction of enclosures owing to their high durability and resistance to corrosion.
Steel is also moisture resistant, chemical resistant, bacterial and fungal resistant due to non-porosity besides being the strongest construction option.
Pedestal enclosure
What are the Disadvantages of Polycarbonate Electrical Pedestal Enclosure?
Polycarbonate electrical enclosures are susceptible to scratching or abrasion.
This means that enclosures made of polycarbonate are relatively predisposed to damage and loss of aesthetics.
Why is IP rated Electrical Pedestal Enclosure?
Electrical pedestal enclosures are IP rated to help delineate their effectiveness at protecting against various environmental factors such as water, dust, heat, and moisture.
IP Rating criteria
How do you Cool Electrical Pedestal Enclosure?
Electrical pedestal enclosures normally have inbuilt thermostat controlled fan cooling system.
This is to help dissipate heat in high temperatures.
Additionally, they possess louvered vents to ensure that heat dissipates quickly to cool them down.
Can you Insulate Electrical Pedestal Enclosure?
Electrical pedestal enclosures can be insulated to provide added levels of environmental control and efficiency.
Normally, insulated outdoor enclosures come with air conditioners, sun shields, thermostats, and heaters to further help in thermoregulation.
How do you Manufacture Electrical Pedestal Enclosure?
The process of manufacturing electrical pedestal enclosure include:
Know the components you will install in the enclosure
Understand the environmental conditions where you intend to install the electrical pedestal enclosure – this will help you choose an appropriate NEMA or IP rating for the enclosure
Design the electrical pedestal enclosure and state the appropriate dimensions
Choose suitable material for electrical pedestal enclosure
Machine and fabricate various parts of electrical pedestal enclosure
Assemble the electrical enclosure
Install all the necessary accessories
Take the enclosure through various finishing operations (This may come after or before assembly process. It will depend on the nature of the finishing operations).
Conduct quality inspections on the electrical pedestal enclosure
Do you need Ventilation System for Electrical Pedestal Enclosure?
A ventilation system is critically important for electrical pedestal enclosures.
The ventilation systems help in regulating the temperature of the enclosures.
Remember, electrical enclosures are normally predisposed to high temperatures.
It is the ventilation systems that allow for free flow of air.
What is an EMC Electrical Pedestal Enclosure?
An EMC electrical pedestal enclosure is an electrical enclosure that meets electromagnetic compatibility.
That is, it is the ability of electrical equipment to operate optimally in electromagnetic environments without causing electromagnetic interference to other electrical equipment in their vicinity.
Of course, you can also define the maximum emissions it emits and the maximum interference it withstands when operating optimally.
This is another way of ensuring EMC electrical enclosure compatibility.
An EMC enclosure should, thus, limit outbound emissions and inbound interferences.
What is Cable Management in Electrical Pedestal Enclosure?
Cable management refers to the management of electrical or optical cables in an electrical pedestal enclosure in such a way as to minimize the tangling, accidental unplugging, or short-circuiting.
It involves such measures as cable selection, cable labeling, and cable planning.
How do you Choose the Right Size of Electrical Pedestal Enclosure?
Figure 9 Power pedestal enclosure
Size determines the convenience and feasibility of an installation and is thus an important parameter when choosing what enclosure to buy.
Size determines, among other things, aspects such as the:
Costs of cooling or heating enclosures
Mounting type or mechanism
Component spacing and size within the enclosure
Generally, enclosures should be big enough to facilitate efficient power distribution and cable management and to conform to NEMA regulations.
Are there custom Electrical Pedestal Enclosures?
There are custom electrical pedestal enclosures.
These are electrical pedestal enclosures designed to your unique specifications and requirements.
Can you heat Electrical Pedestal Enclosure?
Yes, electrical pedestal enclosures can be heated.
But again, thermoregulation and heat dissipation are of primal importance in the design process.
There are quite a number of electrical enclosure heaters you can use.
Enclosure heaters can be used to combat the effects of cold weather such as condensation and humidity in enclosures.
Why import Electrical Pedestal Enclosure from China?
First, you will get competitive prices for the electrical pedestal enclosure.
Second, Chine electrical pedestal enclosures mainly support OEM businesses.
So, if you want to start an electrical enclosure business, you will benefits a lot.
With the changing manufacturing and technological advancements, you can enjoy fast-turnaround.
Besides, the companies will support you right from the design stage all through to technical support.
Now, it's your turn:
Are you looking for an electrical pedestal enclosure? Or, do you have questions on electrical enclosure cabinets?
KDMSteel team is here to help you for free.
Recent Electrical Pedestal Enclosure Order
Questions You May Ask About Our Electrical Pedestal Enclosure
KDM Electrical Pedestal Enclosure
KDM electrical pedestal enclosure comes with multiple of size, shape, color, and function, you need your pedestal enclosure to meet. KDM will design and manufacture your pedestal enclosure to meet your exact specifications and needs.
Our wide range of pedestal enclosure is used in underground applications and suitable for installing all kinds of equipment for temporary connectivity. KDM electrical pedestal enclosure will protect your valuable equipment from harm and give field technicians easy access to cables.