Custom Your IP68 Electrical Enclosure
Dust-proof, Impact Resistant, and Has Anti-UV Sun and Rain Protection
Custom Any Size for IP68 Electrical Enclosure.
MOQ 1pc
Fast Sample Production within 3 days.
IP68 Electrical Enclosure Certificates
Custom IP68 Electrical Enclosure Manufacturer in China
KDM IP68 rated Electrical Enclosure is ultimately dust-proof, impact-resistant, and has anti-UV sun and rain protection. Therefore, the cabinet can work under the sun or rainy days, eventually.

These IP-rated enclosures allow the unit to be an immersion into 1 meter of water without ingress even for about 7 days. Whether used for indoor or outdoor applications.

KDM IP68 enclosure offers added safety and security for your component. IP68 enclosures are available in different configurations that meet your requirements.
Manufacturing Capacity
Buying Guide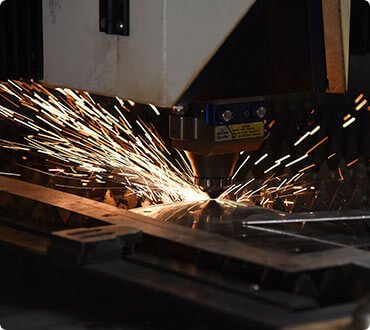 Electrical Enclosure Laser Cutting
4000W high performance laser cutting machine, +/- 0.05mm accuracy. No burr, no scratching.
Electrical Enclosure Welding
Multi-Functioning flexible welding equipment, high accuracy, no deformation.
Electrical Enclosure Bending
+/- 0.5mm bending precision, smooth surface without bending marks.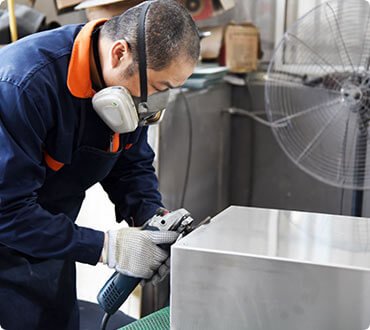 Electrical Enclosure Polishing
10+ welding experience workers, perfect overall appearance.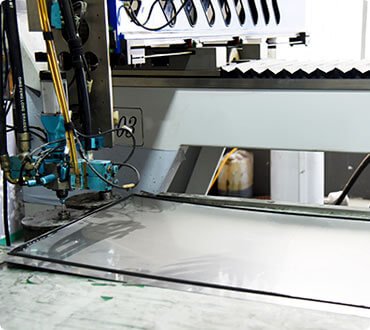 Electrical Enclosure Foaming
High speed and accuracy foaming machines, fast and qualified Gasket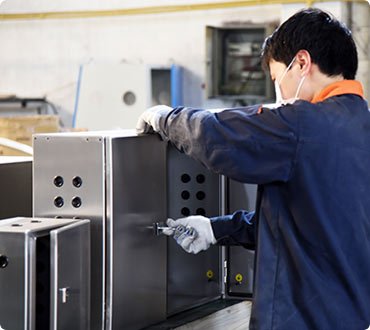 Electrical Enclosure Assembly
Expert assembling team, consistent assembly quality on every KDM enclosure
KDM
IP68 Electrical Enclosure
IP68 enclosure can be manufactured using aluminum alloy or plastic raw materials. When identifying for the best material for your project, you will consider the area where you want to install your electronic devices. These tested IP68 enclosure assure that your components are safe from harshest conditions.
In KDM, we have a wide array of IP68 rated enclosure, differ in sizes, shapes, colors, and configurations. Some of our enclosure and boxes highly rated IP68 are a free-standing enclosure, wall-mounted enclosure, control panel, modular, and more. With IP68 protection rating, your internal electronics equipment, and all other kinds of the electric system will stay safe with protective gear.
All our IP68 Enclosure can be designed with additional attachment such as mounting hardware, locking accessories such as padlocks, or even numerical keypad locks, and other functional features. Apart from that, if you wish to exactly meet your requirements, we can provide bespoke services. Our advanced manufacturing process and state of the art types of equipment help us to present you highly reliable, unique enclosure meets IP68 standards. Together with our professional engineers and strict QC team, we can excellently offer you defect-free, smoothly finish enclosure, on on-time delivery.
These durable, user-friendly IP68 Electrical Enclosures simply designed to offer maximum flexibility for a wide range of storage and protection tasks. With our detailed and accurate engineering design, we are able to present the highest quality IP68 rated electrical enclosures. By providing world-class enclosures, we have gained customers trust and confidence to satisfy their specific needs.
KDM as one the prominent and leading manufacturer of IP-rated enclosure, we are dedicated to the craft and produce useful solutions to each of our customers' storage challenges. Our enclosure meets IP68 standards have all the benefits you would expect from a heavy-duty box. Equipped with many unique features, KDM enclosure outstands from others. Done with the most advanced technical techniques and with the consciousness of a craftsman, all enclosure attained your satisfaction.
In KDM, we keep in mind that our valued customers should receive quality products in the most efficient way. In every product we deliver, we rigorously perform a strict quality inspection. Safety and useful solutions are attainable and value your purchasing experience.
If you are looking for the best and high-quality IP68 enclosures, then KDM has the range for you. We have 24/7 online assistance.
RecentIP68 Electrical Enclosure Order
Questions You May Ask About Our IP68 Electrical Enclosure
KDM IP68 Electrical Enclosure
KDM IP rated 68 Electrical Enclosure provide excellent protection from any harsh environmental situation.
These waterproof, weatherproof enclosures mostly applied in deep water applications, within oil and gas industries, and even in offshore/marine environments. For any industrial or commercial environment rough conditions, these boxes provide excellent prevention.
IP68 enclosure provides optimum protection housing of electrical components, equipment, electric system, and circuits.