KDM Recessed Electrical Enclosure
Custom Recessed Electrical Enclosure for Your Own Industry
Custom Recessed Design .
IP65/IP66 Certification
Low MOQ from 1 PC.
Certification for KDM Recessed Electrical Enclosure
KDM Custom Recessed Electrical Enclosure for Your Project
Polycarbonate Window
Has Strict quality control process
Made by expert engineers
10 to 15 days arrangement only
Manufacturing Capacity
Buying Guide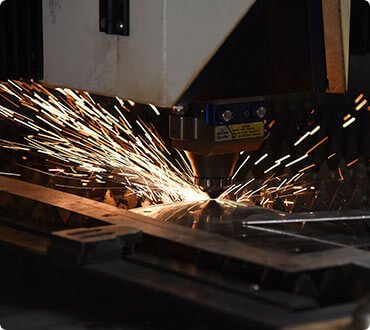 Electrical Enclosure Laser Cutting
4000W high performance laser cutting machine, +/- 0.05mm accuracy. No burr, no scratching.
Electrical Enclosure Welding
Multi-Functioning flexible welding equipment, high accuracy, no deformation.
Electrical Enclosure Bending
+/- 0.5mm bending precision, smooth surface without bending marks.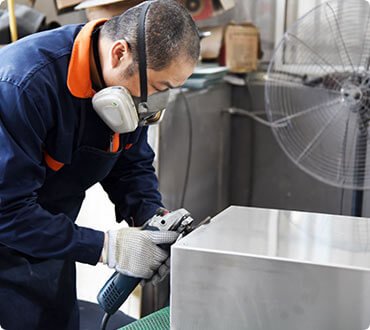 Electrical Enclosure Polishing
10+ welding experience workers, perfect overall appearance.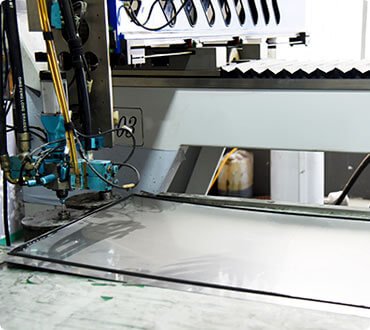 Electrical Enclosure Foaming
High speed and accuracy foaming machines, fast and qualified Gasket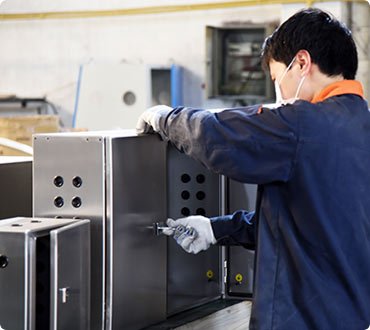 Electrical Enclosure Assembly
Expert assembling team, consistent assembly quality on every KDM enclosure
KDM: Your Professional Recessed Electrical Enclosure Manufacturer
KDM recessed electrical enclosure suitable for home, industrial and commercial applications. Our recessed electrical boxes are mostly made from steel, galvanized steel or stainless steel (304 or 316L) material.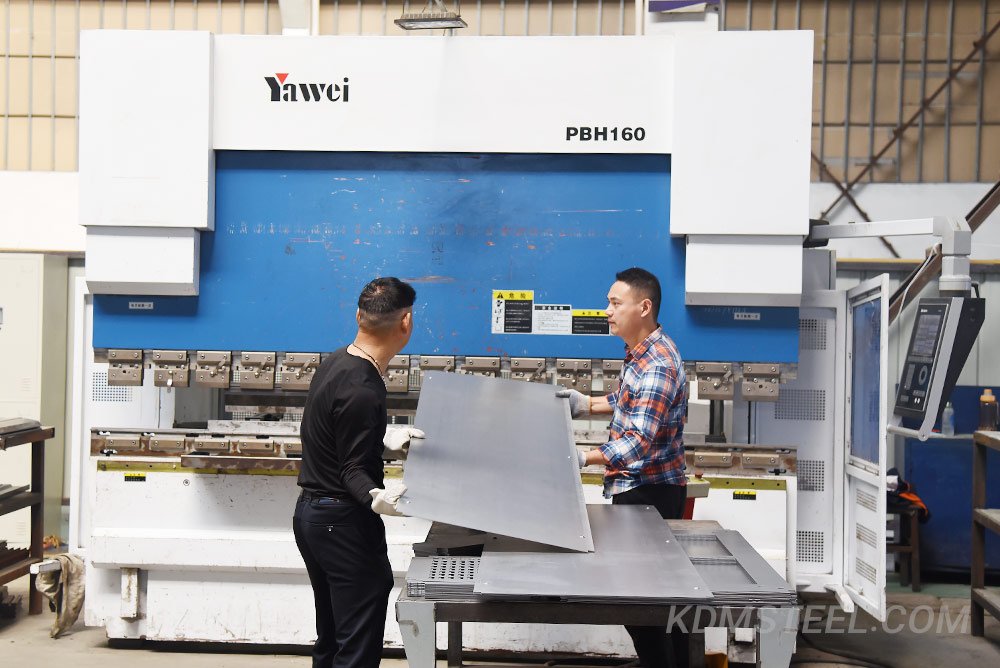 KDM recessed electrical enclosure properly recesses or positions the box at the proper depth with respect to the outer surface of the building. Recessed electrical enclosure also minimal in size considering the box, lower the cost of the outlet box. Further, this enclosure positions an enclosed electrical component substantially behind the outer surface of the building provides additional protection to the device and ensures that any hard impacts that destroy the cover member do not also damage the electrical device.
Our recessed electrical enclosure provides rainproof protection to the outlets even while electrical cords are connected to the electrical outlets therein. KDM recessed electrical enclosure can be with transparent covers, with door, with an opaque door. These recessed electrical boxes are RoHS, NEMA, CE, and IP certified, meeting the demands for most applications.
KDM recessed electrical enclosure are available in large range of sizes, designs, finishes and also KDM provides a complete range of accessories. Besides of recessed electrical enclosure attractive appearance, its special functional design gives both users and installers maximum ease of use.
Recessed enclosure from KDM features hinged enclosure with flush mounted vented door, knockouts for cable entry on top, sides, and back panel, also locking mechanism knock out.

KDM Recessed Electrical Enclosure may have ventilation systems, to remove excess heat, fumes, and vapor, besides eliminating the possibility of hot spots. Our recessed electrical box comes as single, double or multiple doors, finish doors are ultra-flat smooth so that the cabinets blend in perfectly with today's interiors and it is also easy to install.
KDM recessed electrical enclosure has been designed to ensure that on-site installation is straightforward and easy, whatever material they are mounted in and whatever the configuration, in line with the applicable standards. These cabinets guarantee fire resistance and are conformed to international standards.
At KDM, we can customize all these depending on the client's specific requirements. With over 50 electrical enclosure design engineers and technicians, we design and customize recessed electrical enclosures to suit on your needs. Our vast experience has open doors to new innovation for our customer's efficiency and better solutions. Additionally, our engineers will also help you in choosing the best materials depending on the application.
As a leading manufacturer of the recessed electrical enclosure, we at KDM, aim to give the best service and provide the best recessed electrical enclosure products to support all electrical needs. Along the process, we are working together with our clients to provide positive changes in energy saving and efficiency.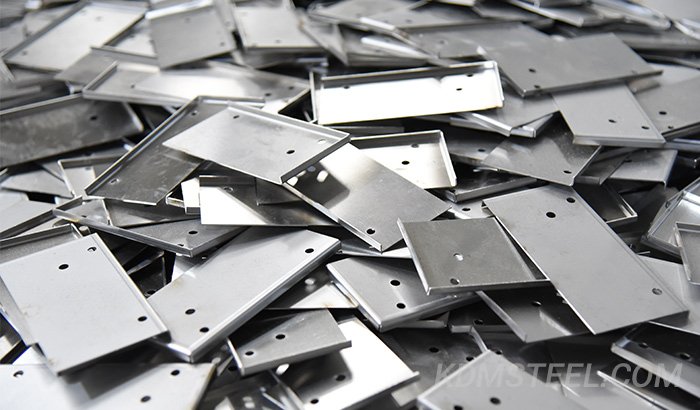 With over 10 years in the industry, we pride ourselves in keeping ahead with advanced technologies and provide leading recessed electrical enclosure products. KDM professional team attention to the design and the custom aesthetic features, ensure that the KDM recessed electrical enclosure are suitable for installation in all residential and commercial environments. Need to custom recessed electrical enclosure for your project? Contact us today!
KDM Recessed Electrical Enclosure can be fitted into poured concrete, block, brick or cardboard. Our recessed electrical boxes are made from steel, galvanized steel or stainless steel (304 or 316L) material.
KDM Recessed Electrical are suitable for bridges, homes, tunnels or subways. They are designed for both commercial and residential applications.
Mostly, KDM Recessed Electrical Enclosures have a fully welded, robust and rigid construction. The Recessed Electrical boxes are RoHS, NEMA, CE, and IP certified, meeting the dynamic demands for most applications.
KDM Recessed Electrical Enclosure comes as single, double or multiple doors, and it is also easy to install. By drilling holes on both sides of the KDM Recessed Electrical Enclosures, they make a perfect cable entry and exit positions.
Like other KDM Electrical Enclosures, these recessed electrical enclosures may feature polycarbonate window for easier visual inspection of the enclosure content. The KDM Recessed Electrical Enclosure may have ventilation systems, to remove excess heat, fumes, and vapor, besides eliminating the possibility of hot spots.
Furthermore, KDM Recessed Electrical Enclosure has different locking mechanisms, fan compartment, cable management system, sun shield, and hinges. KDM Steel can customize all these depending on the client's specific requirements.
Even when installed in the walls, KDM Recessed Electrical Enclosure, will protect cables, electronic components or instruments from moisture and excess heat.
As a leading recessed electrical enclosure manufacturer, KDM Steel adheres to a strict quality control process. With more than 20 top electrical enclosure design engineers and technicians, we design and customize recessed electrical enclosures.
We help clients in CAD design, besides hundreds of recessed electrical enclosure design templates at our disposal. Additionally, KDM Steel engineers help clients in choosing the best materials depending on the application.
Ask for a quote today for our innovative recessed electrical enclosures for both commercial and residential applications. Our lead time is only 15 to 30 days depending on your specification – it can even be less.
Contact us today for any inquiries about KDM Recessed Electrical Enclosures.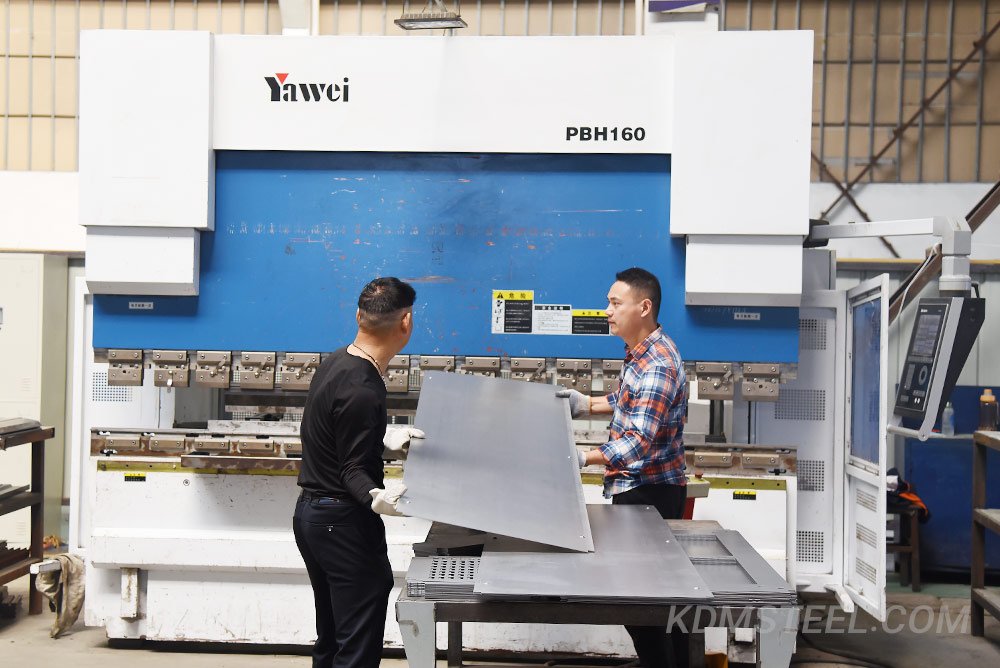 The Ultimate FAQ Guide to Recessed Electrical Enclosures
Why are recessed electrical enclosures useful?
Probably the biggest advantage of recessed electrical enclosures is that it is hidden, so it does not protrude from the wall, for example.
This leads to the space feeling less cluttered, more aesthetic and functional.
As a result, such enclosures are perfect for residential and commercial settings, as well as industrial ones.
Recessed wall electrical enclosure
Another advantage is that only one side of the enclosure has to be very protected, while the other ones can be more simple.
This is because a recessed enclosure is surrounded by something from all sides except one, so only that side will be exposed to the elements.
Recessed enclosures are perfect for distribution boards, different metering boxes, heating devices, measuring gauges, and any other such electrical unit.
What are some types of recessed electrical enclosures?
The two main types recessed electrical enclosures can be divided into are those that are upright and those that are laying down.
Upright recessed enclosures can be opened by pulling the door forward, either right or left, or out.
They are the typical enclosures that are versatile anywhere and for anything.
Recessed enclosures that are laying down can be opened by pulling the door up.
Recessed enclosure that opens up
Such enclosures are buried in the ground or installed into the floor.
This is useful for outdoor enclosures and residential enclosures installed in a home's basement.
What can electrical enclosures be recessed into?
Recessed electrical enclosures can be installed into drywall, concrete, stucco, fire-rated walls, ground, ceilings, and roofs.
The walls can have tiles and other decorative elements – the enclosure will not be compromised or disrupt these.
All these materials, such as drywall, will protect the enclosure.
Except for the ground or soil.
 Enclosure recessed in soil
Water can seep through it and it can be basic or acidic.
If this is the case, then it is better to use 316 steel for the enclosure since this material is resistant to acidic corrosion.
What materials are recessed enclosures made of?
KDM manufactures recessed electrical enclosures from stainless steel, galvanized steel, and carbon steel.
Sometimes, such enclosures can also be made with cold rolled steel and plastic.
Stainless steel is good all-around, being corrosion-resistant, strong, and not too heavy.
We offer steel in grades 316, 316L, and 304.
Steel grade 304 is the most common one to use in enclosures.
It is resistant to rust and is affordable.
Steel grade 316 has molybdenum in it, making it resistant to chlorine and saline water.
Enclosures made from this material are great for marine environments with salt or chlorine spray, such as recessing them near a beach or pool.
 Different textures of steel
Steel grade 316L has a very low content of carbon, which makes it stronger than 316 steel.
Galvanized steel is steel that is coated with zinc, making it resistant to rust.
However, this steel is heavy and expensive.
Carbon steel, also known as mild steel, tends to be cheaper than other types of steel.
However, it is also not very resistant to corrosion and can be bent easier.
Carbon steel is enough for recessed residential enclosures, though.
Cold rolled steel is steel that is further processed with cold temperature and rolls that condense the material, making it stronger and more dense.
Because of this, it is great for enclosures.
Plastic is another option. Normally, plastic enclosures are not great, but if they are recessed, then it could work better.
Plastic, especially ABS and polycarbonate are resistant to corrosion and impact.
Plastic recessed enclosure
Plus, you can request a polycarbonate window or cover that lets you look into the recessed enclosure and the electrical components housed there.
Plastic covers are popular with mobile home construction and other residential applications.
Does the size of the electrical enclosure matter?
Recessed enclosures can be divided into hand access size and personal access size depending on how big the electrical components are.
Hand access enclosures range from 36 inches squared to 144 inches squared in volume.
These enclosures are not that big, so they are used in residential and some commercial applications.
Personal access enclosures start at 18 inches in height and up to 36 inches, which is equivalent to 0.45-1 meter and above.
Of course, these are better suited for industrial or outdoor applications.
Do recessed enclosures have to be thin?
If you are mounting your enclosures into the wall, then you are limited to the wall's thickness unless you are fine with it sticking out.
However, if the enclosure is recessed into the floor, then you are not limited as much to its dimensions.
What types of enclosures can be recessed?
Recessed electrical enclosures are the same as other enclosures we make in terms of shapes.
Namely, we offer free-standing and floor-mounted recessed enclosures, wall-mounted enclosures, and custom electrical enclosures.
Free-standing enclosures are perfect for large electrical units and instruments that are too heavy to be wall-mounted.
They could be of any height and width and are great for industrial applications.
Recessed free-standing enclosure
Floor-mounted enclosures are connected to the floor, so they aren't portable.
Otherwise, they are very similar to free-standing enclosures in that they often house heavy contents.
Wall-mounted enclosures use mounting brackets, screws, and pads, but not as much when they are recessed.
They are perfect for smaller devices in residential and commercial sectors, and thus are cost-effective.
Recessed wall-mounted enclosure
Custom recessed enclosures can be any shape that you need, so you are not limited by preset designs.
Plus, different options for doors, including single, double, and multiple doors.
Single doors are perfect for smaller and less complex electrical units, whereas double doors are used for large and complicated units.
Multiple doors are used for huge industrial applications or for increased security.
What features can I request with recessed enclosures?
You can request windows, vents, hinges, sun shields, rain caps, locks, and knockouts or valves for outside cables.
Windows, as mentioned above, help personnel look into the enclosure and check the electrical components without having to open the door or cover.
    Enclosure with window
Contrary to what most people think, recessed enclosures can have vents, both as openings and fans.
It may be harder for these vents to operate because there is no helping breeze, but as long as they keep about 50 degrees Celsius inside the enclosure, everything is alright.
Vents help cool the enclosure down when electrical wiring gives off excess heat as it works.
Vents also help with regulating air pressure inside the enclosure, and lead away or filter out various fumes and gases that may impair the work of electrical components.
Regulating pressure is important because it also prevents condensation, which recessed enclosures may be more vulnerable to since they are partially inside, but also outside.
Recessed enclosure with vents on the back and front
Hinges and handles facilitate the opening of the door or cover for easy access and maintenance.
Sun shields are basically another layer on top of an enclosure that reflect solar radiation, controlling inner temperature of the enclosure to prolong the life of its electrical components.
Usually, sun shields are on the top panels of enclosures, but with recessed ones, the sun shield should be on its front panel.
Except, if you have floor-recessed enclosures, in which case the sun shield should be on the top. Basically, wherever the door is.
Rain caps in recessed enclosures are basically protruding top panels that shield the rest of the door, as well as any locks and windows, from rain and snow.
Such accessories are not really possible with enclosures that are recessed into the ground or floor.
  Rain cap
Locks secure your electrical components against tampering or accidental operation.
Knockouts and valves provide a way for cables and wires to enter or exit the enclosure.
You can request knockouts on any panel, including the top and the back panels.
Valves will better protect the electrical components from any dust or moisture since they are basically gaskets.
 Valve for cables and outlets
However, knockouts are easier to make, and they may be enough for your needs.
All these accessories are useful for recessed enclosures to optimize their purpose.
What is an overbox?
An overbox is a cover for a damaged recessed meter box.
However, they can also be used if you want to replace and upgrade the existing covers you have.
Overboxes are the outside part of a recessed enclosure, which includes a frame and a door or cover.
Note: recessed enclosures and overboxes are also referred to as access doors.
 Overbox
What are some options of the recessed enclosure's cover?
The cover, also called the overbox, can be opaque, have a window, or function as a door.
As mentioned above, windows provide a way to look inside the enclosure and check up on gauges and other electrical components without having to open it.
Windows can be clear, but they also can have a dark hue that protects the wiring inside from harmful UV rays.
Hinges covers also facilitate maintenance.
It can also have flush cover or a simple box.
Now, flush covers have an outer frame.
Thus, when they are installed, they are snug against the wall, invisible from the side.
Flush recessed enclosure 
Recessed electrical enclosures with protruding frames can look good, but they will not be invisible against the wall or floor.
Yet, these frames make installation a little easier because the frame serves as a guide.
Simple boxes do not have such an outer frame, so when they are installed, they are invisible from the side.
This can be good in terms of aesthetics but can be a little more difficult to install.
How are recessed enclosures installed?
Usually, the process is simple.
A hole is cut in the wall or floor or ground and then one of two things happen.
If the electrical components require extra protection or are placed in the ground, then the full enclosure is installed into the hole.
If the drywall or concrete is enough protection, such as for residential electrical components, then the hole is left alone.
If the wall or floor is made from stucco or plaster, metal lath is needed as well.
In both cases, the frame could be mounted after, and the cover or door is installed as well.
  Mounting a recessed enclosure
Plus, if there are cables running from the enclosure to an outside source, these are pulled through the valves or openings.
The same applies to any outlets housed in the enclosure.
You can also install the enclosure a little deeper, so its surface is behind the surface of the wall or floor.
This allows you to place tiles, bricks, or anything else to cover up the enclosure for aesthetic purposes.
If this is an option you are going for, then simple boxes, rather than flush enclosures, are easier to work with.
How can I make my recessed enclosures secure?
Medium and high security enclosures are necessary in many applications, including public places such as police stations, prisons, schools, and hospitals.
For these purposes, electrical enclosures need to be secure.
Thus, you can use 12 gauge steel for medium security and 10 gauge steel for high security.
Recessed enclosure with reinforced door
This prevents the enclosures from suffering the physical impact.
Plus, you can also request different locks, latches, and combinations for extra security.
How protected can my recessed enclosures be?
You can request your recessed enclosure to be compliant with either NEMA or IP standards.
We offer any NEMA type of enclosures, as well as IP rated enclosures up to IP66.
NEMA types go up to 13, with many numbers having lettered subtypes.
These types don't ascend in strength necessarily, but rather outline specific properties they have, such as resistance to corrosive agents and coolant or oil leaks.
If you want to learn more, we also manufacture NEMA enclosures, and we have another very informative guide.
Moving on to the IP rating, it consists of 2 digits that correspond to protection against solid and liquid ingress, respectively.
Thus, IP66 means that the enclosure if fully protected against solids, such as dust and can withstand powerful water jets, as well as being temporarily submerged underwater for 30 minutes.
If you would like to learn more on this as well, we have an IP66 certification that you can take a look at.
IP rating and NEMA types do overlap slightly, and while it is not possible to convert one into another direction, it is possible to roughly equate them up.
  NEMA and IP standards
Recent Electrical Enclosure Design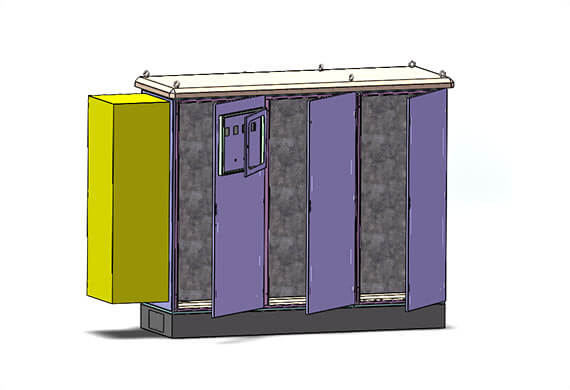 Questions You May Ask About Our Recessed Electrical Enclosure
What is the material of the window
We use high impact polycarbonate sheet to custom the enclosure window
If KDMcan make the drawing for us
Yes, we can provide you the 2D or 3D drawing in one day, free of charge. You just need to send us your requirement
What is the time to make a electrical enclosure prototype
We can make all enclosure prototype in 3 days.