KDM Traffic Control Enclosures
Traffic Enclosure Solution
IP65/IP66 Certification
Fast Sample Production within 3 days
KDM Traffic Control Enclosures Series
Send your Inquiry on KDM Traffic Control Enclosures
KDM traffic control enclosure is fabricated from the highest quality materials.
Our traffic control enclosure quality materials used and its rugged construction makes it an excellent traffic control cabinet for eco-friendly and low-maintenance installations.
Manufacturing Capacity
Buying Guide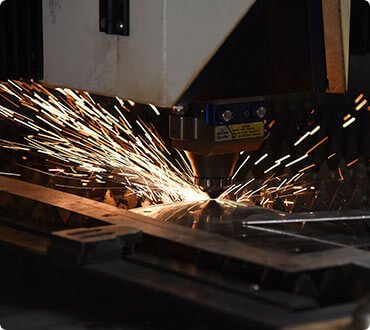 Electrical Enclosure Laser Cutting
4000W high performance laser cutting machine, +/- 0.05mm accuracy. No burr, no scratching.
Electrical Enclosure Welding
Multi-Functioning flexible welding equipment, high accuracy, no deformation.
Electrical Enclosure Bending
+/- 0.5mm bending precision, smooth surface without bending marks.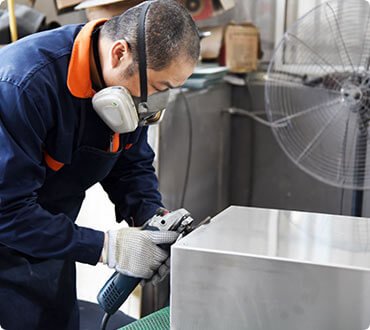 Electrical Enclosure Polishing
10+ welding experience workers, perfect overall appearance.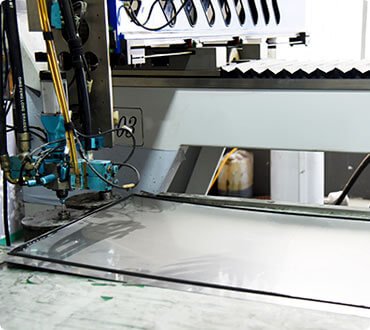 Electrical Enclosure Foaming
High speed and accuracy foaming machines, fast and qualified Gasket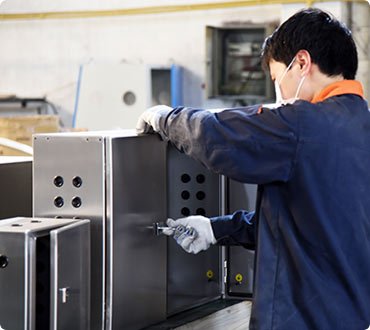 Electrical Enclosure Assembly
Expert assembling team, consistent assembly quality on every KDM enclosure
KDM Traffic Control Enclosure
KDM traffic control enclosure can be fitted to the majority of outdoor applications for the mounting and protection of electronic and electrical equipment associated with road and rail infrastructure. At KDM, we provide traffic control enclosure cooling options such as ventilation, forced ventilation, heat exchangers and air-conditioning are available upon your request.
Traffic Control Enclosure Manufacturing
Your traffic control enclosures requirements and specifications vary along with different environmental factors that the control enclosure will subject to. Enclosures are normally standardized, however, some have features to facilitate some flexibility such as partially punched openings, which can remove to accommodate connectors, cable or conduits. 
All of our enclosures can be custom fabricated to maintain your protection requirements and functionality. Our traffic control enclosures can be custom manufactured from aluminum, stainless steel, galvanized steel, and carbon steel and by adding any the following accessories such as fans, lights, thermostats, surge protectors and other built-in accessories.
At KDM, we also provide custom finishing options including polished metal, liquid paint, powder coat, and marine-powder-coating for extreme durability. Furthermore, control enclosures can be custom manufactured from small pole mounted enclosures to large walk-in freestanding enclosures. KDM traffic control enclosure are RoHS, NEMA, CE, and IP certified.
Traffic Control Enclosure
KDM has been manufacturing quality traffic control enclosures for more than 10 years that look great, completely functional and last. Our customer benefits from our product's comprehensive protection with effortless access to their components.
As the premier manufacturer of all kinds of enclosures, including traffic control enclosures, KDM has the solutions you need. We specialize in high-quality, repeatable control panel assembly. At KDM, we control every step, to ensure your project meets the highest possible standards. 
KDM traffic control enclosure has manufactured by our experienced engineers along with the advanced technologies. Our professional team will work with you in every step of the process, making sure that you will achieve the highest quality traffic control enclosure products. Our goal has always been to build long-term relationships with you.
With KDM traffic control enclosures, you can guarantee excellent quality enclosure for your suited for any of your applications. Our enough experience in the industry will let us offer you valuable components that will build your product.
Traffic Control Enclosure
Our traffic control enclosures have been designed and manufactured to fulfill the demand of each of our customers. KDM is ISO 9001:2005 certified, so you can rest assured when it comes to enclosure quality. KDM can quickly build and furnish solutions that will help your business grow. Contact us today!
Recent Tower Mount Enclosure Order
What are Traffic Control Enclosures?
Traffic control enclosures refer to a safety box design to house sensitive traffic control equipment. 
The ultimate defense keeps all the electrical and mechanical street materials from being prevented from dirt, dust, and undesired contaminants.
Moreover, the traffic control enclosures have a compact construction that can endure excessive environmental threats like stealing, splashing liquid substances, vandalism, etc.
Figure-1 Traffic Control Enclosures
What are the Structural Features Does Traffic Control Enclosures?
Traffic control enclosures provide unmatched structural features. Some of it is listed below:
It has an integration of electrical accessories

Unique mounting style

Tough welded configuration

Lockable latch

Extra hardware options

Consist with heating and cooling control

Containing with insulation and fan kit

Additional storage

Customize shelving and racks

Multiple finish styles 

Heat-resistant ceramic coating
What are the Materials Used in Constructing Traffic Control Enclosures?
Traffic control enclosures are visibly exposed in public places. That encounters different circumstances and conditions where affect its overall structure. 
However, in making traffic control enclosures, this is necessary to use highly durable materials to guarantee long-lasting services.
Rigid Polymers
Ferrous and no-ferrous metal
Aluminum
Natural and chemical wood
Figure-2 Traffic Control Enclosures
What are the Different Structural Designs of Traffic Control Enclosures?
The following are some popular designs of traffic control enclosures that are seen to be helpful in certain aspects:
Small Single Door Traffic Control Enclosures
The small single-door traffic control enclosures protect sensitive electronic traffic controls and equipment.
That is a perfect design for maximizing spaces and keeping all the controls and equipment safe from unintentional damage.
Large Single Door Traffic Control Enclosures
This is a perfect choice, especially if you require a single-door enclosure with a more extensive configuration.
Large single-door traffic control enclosures are ideal for stable ventilation.
That securely keeps all traffic equipment away from the worst weather damage and undesired environmental issues. 
Rack Mount Traffic Control Enclosures
It consists of removable rack frames, front and rear access for easy and convenient use of the user.
Pedestal Traffic Control Enclosures
Pedestal enclosures are intended for climate control and designed for electronic instruments and terminal or local residencies.
What are the Advantages of Having Traffic Control Enclosures?
The core adjective of the traffic control enclosures provides secure protection of all valuable electronic channels and components. 
In nevertheless, traffic control enclosures come with excellent benefits which are visible for some users:
It has an extensive terminal and connectors

Sufficient spaces

It is suitable for complex projects

Provides excellent operating efficiency

It strongly resists harsh environmental condition
What is the Application of Traffic Control Enclosures?
A traffic control enclosure is generally valuable for specific applications like:
Base station

Utility

Military

Telecommunications

Fiber optics

Trailer-based communication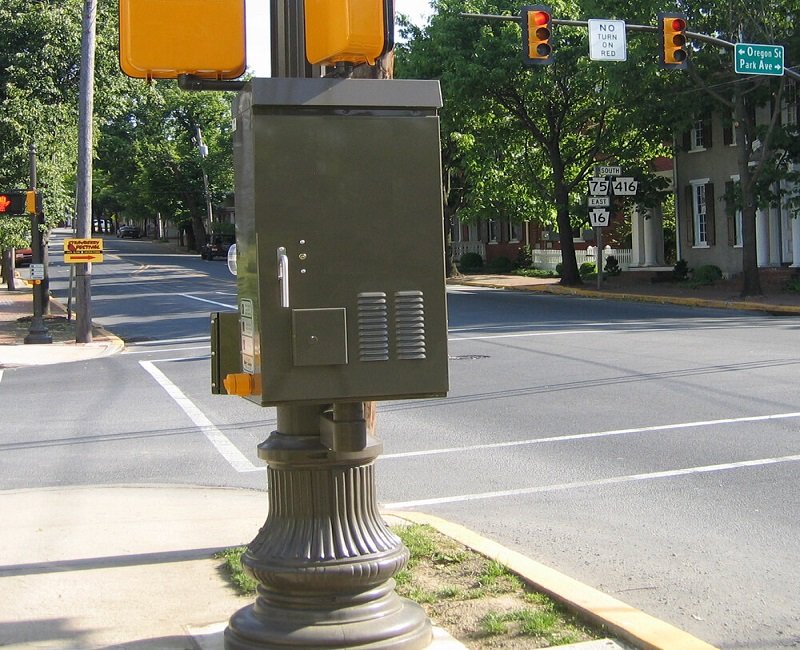 Figure-3 Traffic Control Enclosures
Are Traffic Control Enclosures Safe to Use?
Definitely, yes!
Professional engineers meticulously design and configure traffic control enclosures.
That has the most versatile structure, making it flexible to use in any operation. 
What are the Measurements of Traffic Control Enclosures?
Not all traffic control enclosures have the exact measurements. Some of it has different lengths, widths, and depths. 
The sizes of traffic control enclosures sometimes vary to the actual application and purposes.
What Standard Does Traffic Control Enclosures Have?
All enclosures must assess to the international standard to assure their credibility and liability.
The following are some of the significant measures that make traffic control enclosure surpass:
NEMA Ratings
NEMA ratings are considered the primary standard rating system of all enclosures.
That is responsible for distinguishing the structural characteristics of a traffic control enclosure if it is capable enough to protect all components.
From hazardous elements or resist certain environmental conditions. 
CE Ratings
These ratings certify that the traffic control enclosure met the European safety, health, and protection standard to the environment, producer, and consumer.
ISO Ratings
It is responsible for setting the standards for all different kinds of measurements. 
These ratings will tell if the traffic control enclosures adhere to the appropriate process and good quality control test. 
Figure-4 Traffic Control Enclosures
How Much Traffic Control Enclosures Cost?
Can purchase traffic control enclosures at different prices.
This has certain aspects that affect its overall pricing. Some are too expensive, but there are also that are inexpensive.
The actual price of traffic control enclosures depends on the following:
Materials used for structuring

Measurements

Application and purposes

The installation areas

Labors