Terminal Box
Need Help for Your Terminal Box for your Requirement?
KDM is your Reliable and to-go Terminal Box Manufacturer and Supplier
Premier Terminal Box Supplier in China
In KDM, you can find a wide range of boxes that meet the protection requirement of the project. The terminal boxes are available in many different sizes, shapes, styles, colors, and more. With that, you can guarantee the best solution for your needs.
The terminal boxes are available in different models. It includes an outdoor terminal Box, 3 Phase Terminal Box, 200AMP Terminal Box, Indoor Terminal Box, and more.
Heavy-duty terminal boxes
MOQ start at 1pc
Customize panel based on own drawing
100% guaranteed-quality product
Email Your Inquiry Now.
Read More
KDM Terminal Box Series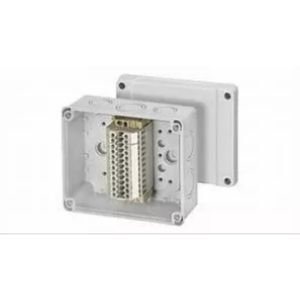 KDM terminal junction box offers maximum protection and durability to the equipment. They are made from high-grade materials.
The aluminum terminal box is well suited for indoor and outdoor environments. It has excellent corrosion resistance. Prevent the ingress of dust, dirt, and other elements in the equipment.
Our outdoor terminal boxes are available in different configurations. In various sizes, styles, designs, and colors, you can find the best selection for your requirement.
The IP66 terminal box is manufactured and engineered according to advanced technology.  We have different state-of-the-art equipment in which the boxes are being processed.
This 3 phase terminal box is suitable to use for commercial and industrial applications. They can provide site protection from damages to electric circuits. These boxes are RoHS compliant.
KDM stainless steel terminal box is available in different sizes and styles. This also comes with a degree of IP protection, designed to meet various electrical devices that have been used in diverse areas.
Send your Inquiry on KDM Terminal Box
With decades of experience and knowledge in manufacturing, we can provide high-tech solutions configured in accordance with your requirements. Our terminal boxes are cost-effective and only need limited maintenance.
Though we deal with our product economically, we insist on excellent workmanship from all our staff. Whether they are based in an office or infield, you can assure quality services from all of us.
Skilled and experienced craftsmen to manage your orders
10 years of enclosure production experienced
Custom-made design for your project
Fast sample production
Related Products of Terminal Box
KDM Terminal Box
KDM terminal box is designed and engineered to meet the most thermal and thermostats requirements.
These are made up of optimum quality raw material which made the panel stand strong.
Even in the most demanding application, our boxes can work well.
For any commercial or industrial application, we have panels for you.
These boxes can also be built-in with additional accessories which allow the panel to be more accessible.
Also, we can design boxes that will meet the required protection of the intended application.
We have terminal boxes with an IP66, IP67 degree of protection.
This is well suited in the outdoor environment and even when installed indoors.
Ingress of dust, dirt and other elements will also be prevented.
Certainly, you can eliminate the risk of equipment failures and other concerns.
The terminal box offered by us helps improve the safety of the system, reliable and powerful design to various electrical units.
Our range of terminal box products is ideal used in food processing facilities, chemical facilities, food and beverage facilities, and other commercial and industrial facilities.
As the boxes have great resistance to corrosion, flame, and wet environment, they are practical to use in this area.
The enclosure is convenient and easy to install.
KDM offers you a high-quality, precise, and reliable terminal box.
For the last 10 years, we had to gain a wealth of knowledge regarding terminal boxes requirements.
Combined with a different state of the art equipment and best material, we can fully produce a modern functional power system.
They are developed by our experienced and talented engineers for all the power management solutions.
We are one of the leading terminal box manufacturers, thus we also offer quality products related to these boxes.
If you depend on your order with KDM, you can look forward to exceptional and high-standard terminal box products.
If you need more info, please don't hesitate to contact us today!
Terminal Box – The Definitive FAQ Guide
Every electrical system consists of smaller devices and connections needed for proper functioning.
These parts also need housing, especially when they are used on harsh industrial sites and power plants.
For this purpose, terminal boxes and enclosures can be used.
What is the terminal box?
The terminal box is an enclosure that includes, mounts, and protects one or more terminals or terminal boards.
It might include a cover and such accessories as mounting hardware, brackets, locks, and conduit fittings.
A terminal is a point at which a conductor from a component, device, or network comes to an end.
A terminal may simply be the end of a wire or it may be fitted with a connector or fastener.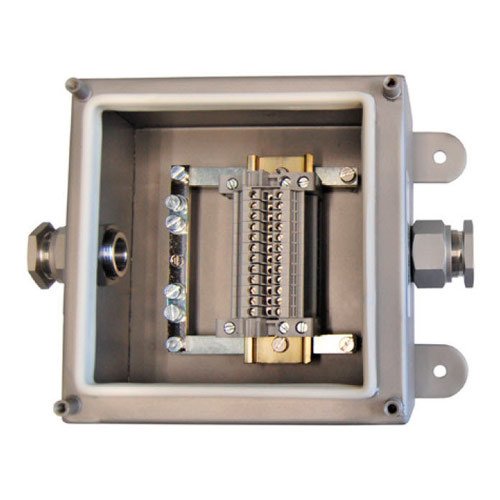 Where is the terminal box used?
In general, terminal boxes can be used in any application where there is a need to house connections or small devices, like regulators.
Thus, terminal boxes can be successfully used in the next cases. 
# 1. Terminal box for HVAC
Terminal boxes are devices in HVAC systems that are located close to rooms and control airflow to those rooms.
In practice, terminal boxes can contain temperature or air regulators.
# 2. Terminal box for electric motor
Terminal boxes can also be used to house electric motors, which might be a part of the corresponding system.
Such motors can be used for domestic applications, as well as for manufacturing purposes.
For example, the electric motor is a part of practically every forklift machine.
# 3. Terminal box for lighting fixtures
Some lighting systems also utilize terminal boxes for their purpose.
E.g. terminal boxes can house lighting intensity regulators.
# 4. Terminal box for telephone systems
Telephone terminal boxes with screw connections are used to join telephone cables.
Such terminal boxes are suitable for use in complex telephone extension layouts to route cable from one central point.
# 5. Terminal box for power generators
In the case of generators, a terminal box allows for fast and safe use of roll-up or portable generator systems.
These boxes make the connection permanent, and offer you a reliable method of engaging backup power in the event of an incident without fiddling with cords and unsafe connections.
# 6. Terminal box for marine purposes
Marine terminal boxes are used in systems of maritime transport, like boats, ships, etc.
The main thing about such boxes is their ability to withstand water influence and protect inner equipment from water jets.
# 7. Solar panel terminal box
Terminal boxes can be a part of a successful solar panel station.
Various panels can be connected to one terminal box that will distribute extracted energy to other systems afterward.
# 8. Terminal box for street light
As well as in the case of lighting fixtures, terminal boxes can be used as regulators, or simply to connect street light devices together.
The main thing about such terminals is their ability to withstand harsh weather conditions, like strong winds, rains, etc.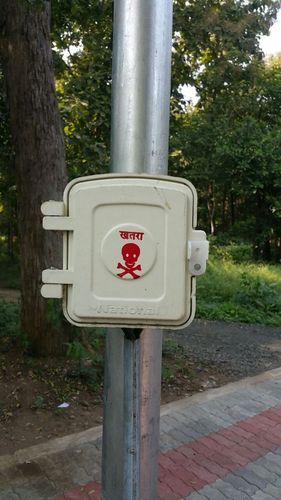 # 9. Terminal box for hazardous areas
Speaking of manufacturing sites, a possibility of hazardous influence is much more likely in such places.
For example, there can be a massive heat dissipation on-site, or a possibility of mechanical impact, so such terminal boxes have to be able to withstand such influence.
# 10. Terminal box for alarm systems
Alarm systems for homes and public facilities can't work without terminal boxes.
Boxes and small enclosures can be used for connection housing, as well as for regulators.
# 11. Terminal box for door entry systems
Door entry systems protect property from intruders.
They might also be a part of an alarm system, where all connections are housed inside terminal boxes.
How many types of terminal boxes are there?
# 1. Fiber terminal box 
Fiber terminal boxes are sealed enclosures to distribute fibers for FTTX networks.
They are also designed for fiber splicing, termination, and cable management.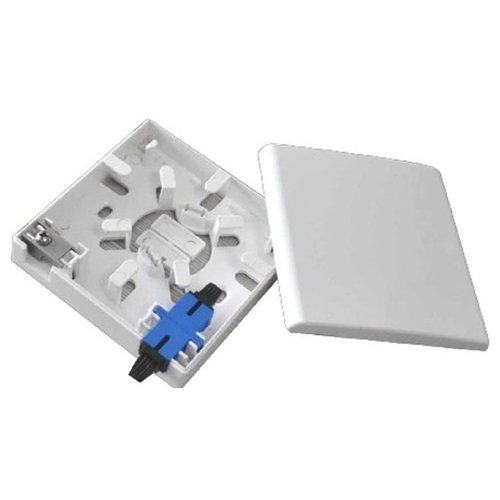 # 2. Battery terminal box 
A battery box is a switching unit for the battery in an electric mechanism.
It connects or disconnects the components in the mechanism, which need energy from the battery.
# 3. Explosion-proof terminal box
The explosion-proof terminal box is needed on the chemical and petrochemical plants, offshore platforms, refineries and any other industry where hazardous atmospheres (gas and combustible dust) are potentially present.
Such boxes and enclosures can protect the equipment from explosive impacts, as well as from dangerous particles.
# 4. Three-phase terminal box
Three-phase electric power is a method of alternating current electric power transmission and distribution.
Due to its effectiveness, this method is the most common when it comes to modern electric applications.
The three-phase voltage is 415V.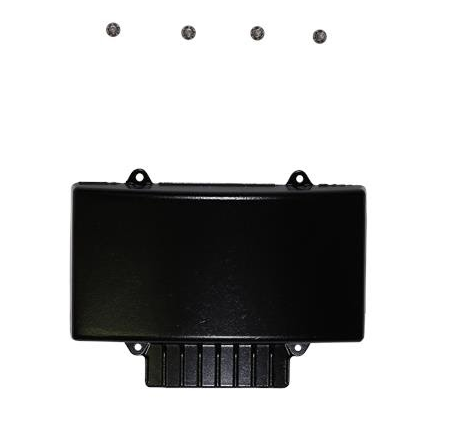 # 5. Single-phase terminal box
The single-phase power supply has one distinct wave cycle and requires the single wire to connect the circuit.
Its voltage is 230V.
# 6. Low voltage terminal box
Low voltage refers to the mains voltages as used by domestic, light industrial, and commercial consumers.
# 7. Interface terminal box
With the help of the interface terminal box, it is easier to view and operate with the inner equipment.
Windowed or screwed removable covers are used for this purpose. 
# 8. Terminal extension box
Extension of the terminal box can house extra wires and connections that also require protection.
# 9. Outdoor terminal box
To secure inner devices and make them weatherproof, outdoor terminal boxes utilize the best materials and designs.
Such boxes have to go through hard testing procedures before going on the market.
What materials are used for the terminal box?
There are four materials used widely by manufacturers when producing terminal boxes:
Stainless steel terminal box.

Steel terminal box.

Aluminum terminal box.

Plastic terminal box.
Steel terminal boxes are heavy, but they provide great impact protection.
Stainless steel gives boxes even more strength, as well as additional protection from rust.
Aluminum terminal boxes have practically the same useful qualities as steel, however, aluminum weighs less and has better conductivity qualities.
Finally, plastic terminal boxes are the cheapest and have lesser weight.
Due to it, they can be easily installed and moved.
What is the terminal box HS code?
Several categories can be applied in the case of terminal box HS code.
For more information, please, follow this guide.
How to wire terminal box?
The wiring of the terminal box depends on the chosen type.
For example, a single-phase connection utilizes single wire, so its installation doesn't have to cause any troubles.
When it comes to a three-phase connection, the main rule is that each conductor carries an alternating current of the same frequency and voltage amplitude relative to a common reference but with a phase difference of one-third of a cycle between each.
Please, watch the following video to learn more about terminal box wiring.
How to mount terminal boxes?
Typically, terminal boxes are wall-mounted, with the help of screws or DIN rails.
Before beginning the mounting procedure, be sure that your electrical equipment is disconnected.
Mark the wall surface for future holes and put the box to them.
Fix the screws inside the holes designed near the edges of the box and fasten them.
How to install and replace a terminal box?
First of all, you have to mount the box on the wall or other needed surface.
Then, screw the terminal inside the box.
Afterward, the wiring procedure is performed: all cables are connected in the terminal following the type of connection (one, two, or three-phase).
The replacement of the terminal box follows the same steps in backward order.
After you disconnect the terminal box from the circuit, de-attach wires and terminal from it.
Then, you can easily remove the box from the wall or another surface.
Please, read this guide if you want to learn more about the wiring and installation of terminal boxes.
When you need a waterproof terminal box?
Waterproof terminal boxes can withstand direct jets of water and successfully protect equipment from small drops and any other kind of water influence.
We've already mentioned marine and outdoor junction boxes, which are of course waterproof.
However, these are not the only examples.
Let's mention public pools and spa facilities: all thermoregulators and connection boxes have to be waterproof.
Also, let's not forget about port facilities and other organizations located near the seaside: all electrical systems in such places have to withstand high humidity.
What is the difference between the terminal box and the junction box?
Junction boxes are boxes with no components mounted in it (i.e. all connections are wire nuts or split bolts).
Most conductors are long enough to be pulled from the box (i.e. the 6″ length required at devices)
Terminal boxes are boxes with components (i.e. terminal strips) mounted in it.
Most conductors are trimmed to length to fit into the terminal (like in a load center).
Junction boxes need to be accessible but don't require working clearance.
Terminal boxes would require working clearance.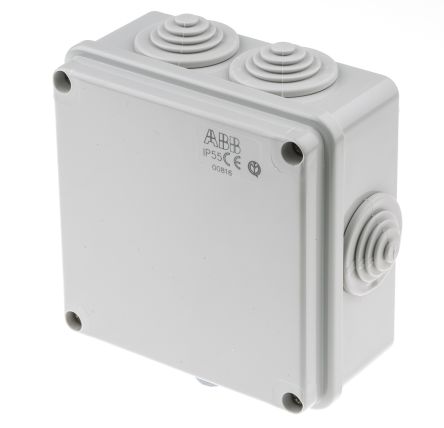 What types of IP rated terminal box can KDM produce?
KDM catalog contains high qualitative enclosures and boxes with all kinds of IP ratings.
The following terminal boxes are available:
Please, follow this link to find out more about IP ratings.
Note: KDM Steel can also produce NEMA rated boxes and enclosures.
If you have certain requirements in the matter of security and protection, give us a quote and our specialists will come up with the best solution possible.
What are the accessories of a terminal box?
# 1. Terminal box cover
Box covers are used for closed terminals.
These parts wear out the most, thus their replacement is quite a common thing.
# 2. Terminal box connector
The terminal box can be connected to the circuit with the help of connectors.
KDM can provide connectors that fulfill all common international standards.
# 3. Terminal box gaskets and glands
Gasket and glands are used to seal the box and gain better protection from heat and corrosion.
# 4. Terminal box DIN rail
DIN rail boxes and enclosures can be mounted on DIN rails, which is a great way to save additional space inside your facility.
How to make a drawing of a terminal box?
Drawings of terminal boxes are typically made with special virtual tools, such as AutoCAD.
Hand drawings are also possible because KDM designers can perform virtual drawings from them (it is essential to have virtual ones to download them to machine OS).
If you want to learn more about drawings and needed software, please, check the following KDM page.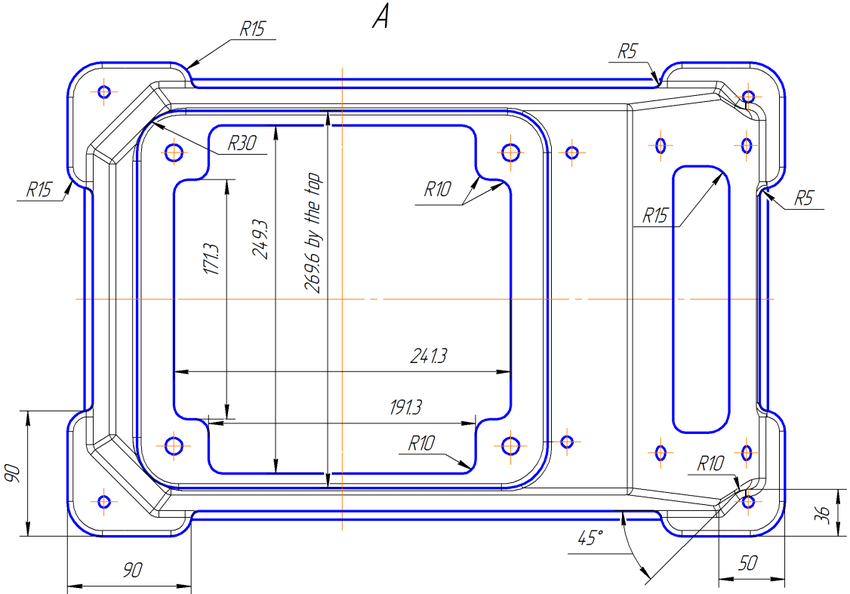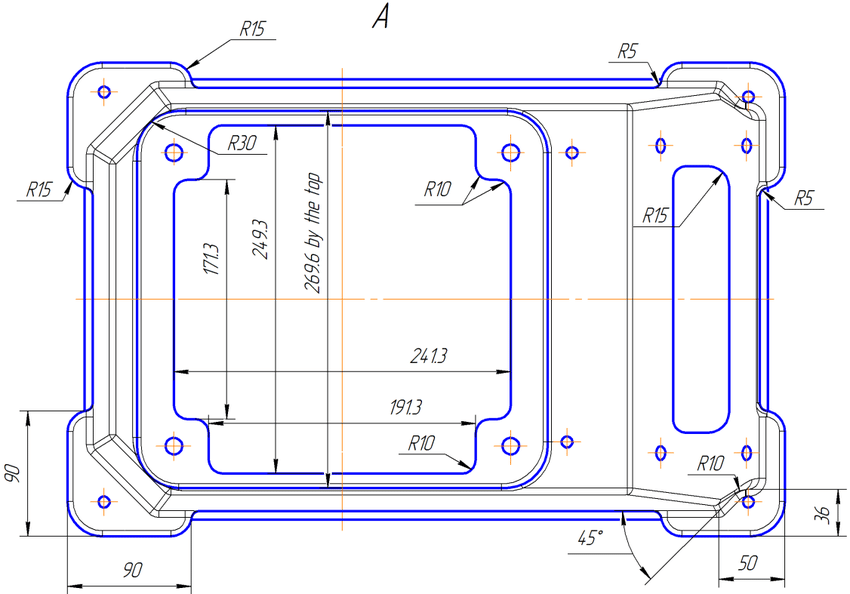 Why KDM is a professional terminal box manufacturer in China?
KDM has been on the market for more than 10 years and fulfilled more than a thousand orders since.
We guarantee the quality of our products by constant modernization of our tools, as well as by successful verification of our manufacturing site by independent commissions.
Our staff includes more than 50 engineers that can produce practically any amount of products.
We provide 24/7 support service for our clients, as well as guidelines for delivery from China.
We can produce needed drawings within one working day, and provide you a sample within three working days + delivery time.
If you are not satisfied with our catalog, you can require additional customization options.