KDM Access Control Enclosure
KDM Access Control Enclosure is manufactured from the finest quality raw material.
Thus, it comes with useful features that enabled a much convenient, quick, and easy installation.
KDM Access Control Enclosure is designed for areas where the environment is vulnerable in very wet conditions and environmental ingresses such as dust and dirt. This enclosure delivers a high level of protection against stated particles. For waterproof and weatherproof applications, our access control enclosure is the best solution.
It can fit the most challenging installations in the industry.
High-quality access control product for the most demanding application
Custom-made product including size, shapes, styles, and color
Space-saving, easy installation
A wider array of NEMA-rated, CE-approved enclosure
KDM Access Control Enclosure Series
Looking for a 2 door access control enclosure with different sizes, styles,s, and colors? You can find great deals here in KDM. Guaranteed-quality product for long-term usage.
Wide range of multi-door access control enclosure for different areas utilization? KDM manufacture product into diverse technologies that for sure meet the criteria of modern access control systems.
Find quality 6 Amp Access Control Enclosure that will provide protection from short circuits and terminals. Also, you can customize equipment to meet your specific requirements.
KDM Plastic Access Control Enclosure is designed with strong resistance to corrosion, weathering, and abrasion. The structure also has strong firmness to protect electronic and other electrical system.
KDM residential access control enclosure comes in extensive line. You can work with KDM to design a fully customized solution for your home/ business needs. Our product is made and engineered to pass the toughest safety standard guidelines.
KDM manufactures easy-to-use and installs outdoor access control enclosures. You can guarantee the product as it was certificated and verified with ISO, CE, UL, Rohs standards.
Send your Inquiry on KDM Access Control Enclosure
In KDM, you can guarantee all our access control enclosure reliability and rigidity. Since in the products we make sure every product meets the highest quality standard. This access control enclosure is engineered and manufactured within our in-house state-of-the-art machines.
The enclosure has great strength to enhance the security and safety of the facility. Either installed for a residential or commercial establishment, you can count on a KDM kind of access control enclosure.
Professional and friendly staff to accommodate your request
Custom-made enclosure developed within 3-4 weeks
Guaranteed-quality Access Control Enclosure
Expert manufacturer specialize enclosure production for over 10 years
Related Products of Access Control Enclosure
KDM Access Control Enclosure
Our Access Control Enclosure comes in a different range of sizes, types, designs, and configurations.
Enclosure types available are single, 2-door, and Multi-door access control enclosures.
There are also enclosures which specifically suitable for residential, outdoor, and commercial applications.
The structure can be made up of plastic or stainless steel, and of course, this control enclosure can be customized.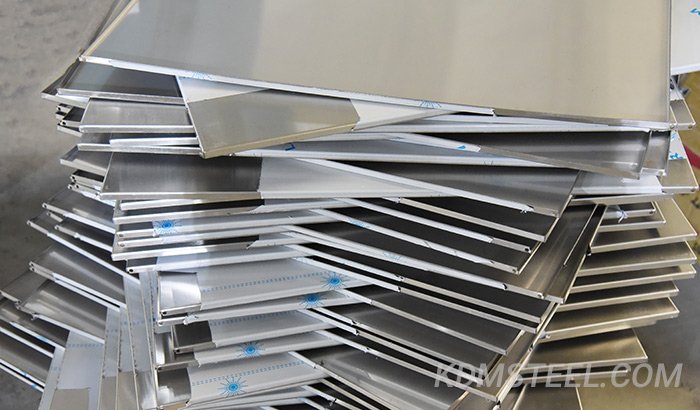 A custom access control enclosure maximizes the security of your investment.
If you need cabinets for your business, then you can count on KDM. We will never fail your expectations.
Our passionate and talented engineers will design enclosure closely to what you expected.
With more than a decade of expertise in manufacturing and designing, we can say we knew well what is the perfect solution for you.
All our access control enclosure strictly adheres to the international and highest quality standard.
It is CE approved, meet NEMA standard and UL listed plus more another standard.
Therefore, you can no longer be a concern when it comes to quality issues instead you can guarantee reliability and efficiency.
KDM provides a proven solution that perfectly met any demanding installation.
With KDM, you can shop with confidence plus benefit from cost-saving shopping experienced. Hassle-free shopping is also obtainable.
Custom-built access control enclosure can be developed within 3 to 4 weeks from the moment the design is confirmed.
The Access Control Enclosure manufactured by KDM knowledgeable and talented craftsmen highly appreciated with thousands of valued customers.
Local and international clients find our products highly effective and commendable.
These engineers maintain a good relationship with our long-term clients.
For every order, we are glad to provide the necessary help to the intended specification in order to reach your desired and meet the needs of your project.
KDM as one of leading Access Control Enclosure manufacturer and factory in China, we provide professional solutions to support your field.
For any standard or custom access control enclosure solutions, our team of staff makes sure parameters are configured for each point.
Equipped with high tech machinery, we are able to design products at its best. Moreover, we also an expert in manufacturing-related products with access control enclosure.
If you want to order one of our access control enclosure, please request for quotation.