Improve Your Business With Our Metal Laser Cutting Services
KDM-Your Perfect Manufacturer With More Than 10 Years Of Expertise
Highly precise laser cuts your design

A broad selection of materials and thicknesses to choose from

Cut or engrave even the most detailed designs

Cost-effective services with high-quality finishes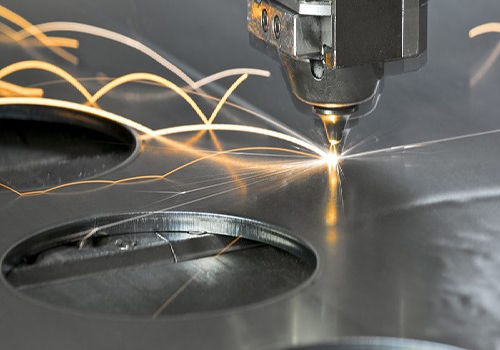 Related Products of Metal Laser Cutting Services
KDM Air Laser Cutting is the easiest and quick way to form metal materials into other metal products.
KDM Metal Oxygen Stainless Steel Laser Cutting will make your stainless steel sheet metal products more attractive. We guarantee the exact and high-quality finishes.
KDM Computerized Numeric Laser Cutting Service is a unique service for limitless engraved metal materials.
KDM Galvanized iron Laser Cutting services know galvanized iron Laser Cutting services. Our manufacturing capabilities include CNC Bending. An economical process of creating 3D parts from metal sheets.
Send Your Inquiry on KDM Metal Laser Cutting Services Now!
Advanced Equipment Used in Fabrications

10+ Years of Reliable Services

ISO9001 Certified Manufacturer

Professional Technical Engineers
KDM Metal Laser Cutting Services
Looking for an excellent metal laser cutting service here in China? KDM is the right choice for you. With more than 10 years of reliable experience, KDM is an expert in giving metal laser cutting services to our esteemed customers. You can count on us for the reliability and versatility of our metal laser cutting services. KDM metal laser cutting service can be availed at economical and friendly prices.
KDM metal laser cutting service involves cutting the substance with a highly precise laser that concentrates on a small area of your metal products. KDM metal laser cutting services are also applied for up to 10mm thickness materials. At KDM we use continuous metal laser cutting service with a higher speed. 
KDM metal laser cutting services can be conducted on various materials such as stainless steel, metal sheet, aluminum, etc. Our company is capable to provide metal services, including cutting, fabrication, prototyping, and others. This service is much-admired in the industry. We have a skilled and professional team who perform this service in an exemplary manner.
Our metal laser cutting service is perfect for making custom parts out of various metal materials. With our metal laser cutting service, we can provide custom parts, engineering parts, and agricultural equipment parts. KDM can cut and engrave any metals through our metal laser cutting service. This service includes small holes, sharp angles, smooth curves, and complex shapes.
KDM provides you the best metal laser cutting services for your project. Send your specifications and designs, choose the material, instantly receive a quote, and let KDM handle the manufacturing in our ISO 9001, CE, SGS authenticated factory. For over 10 years, KDM becomes a trusted metal laser cutting services provider, based in China.
Feel free to contact us now regarding metal laser cutting services.