Custom Large Electrical Enclosure for Your Own Industry
Large Enclosure for both indoor and outdoor.
Custom designed based on different IP ratings above IP 65, IP66, and even IP68
Low MOQ from 1 pc to support your business
KDM Custom Large Electrical Enclosure for Your Project
Your premier Large Electrical Enclosure manufacturer, both for the indoor and outdoor enclosure. KDM has been manufacturing electrical enclosures of different types, sizes, layouts, materials, and protection standards. KDM is open to customized orders and will spare no effort in satisfying your most detailed requirements.
For large electrical enclosures, KDM is able to satisfy all kinds of requirements in terms of sizes and types while free-standing electrical enclosures are preferred when the load is relatively high while floor mount and wall mount enclosures are also available. We can also custom any large enclosures based on your project needs, just send us your inquiry.
KDM Large Electrical Enclosure
Premier Quality Large Fabricated Enclosure Manufacturing
KDM can custom any size of electrical enclosures based on your project needs, whether it is small or large, you just give us your drawing or requirement. KDM can always fabricate the perfect enclosures for your business.
We can manufacture your large enclosure cabinet with stainless steel, mild steel, galvanized, powder coated, aluminum materials, and if you need a higher IP rating like IP65, KDM can also make it for you.
Large Enclosure Plastic Powder Coating
Lots of large electrical enclosures are made out of mild steel for cost-effective reasons. To avoid rusting, we will apply powder coating on the surface of these enclosures.
KDM can do powder coating for both small and extra-large enclosures. In addition, we offer special UV-resistant additives for outdoor powder coating materials.
If you are looking for electrical enclosures for flexible applications especially when relocating large enclosures is difficult, KDM's modular electrical enclosures may also satisfy your needs.
KDM also provides electrical enclosures made of different materials, including carbon steel, 201 stainless steel, 304 stainless steel, 316 stainless steel as well as galvanized steel, which will suit your various requirements and budgets.
All KDM electrical enclosures are manufactured to satisfy specific NEMA or corresponding IP protection standards.
Over the past 17 years, KDM has accumulated a great amount of experience in the design and manufacturing of electrical enclosures, but most importantly, the understanding of protection standards as well as the capability and partnerships with other suppliers in order to satisfy these standards, especially for large electrical enclosures.
Therefore, KDM knows what you want, and its support team consisting of 20 specialists will help you get the most suitable large electrical enclosures for your application.
Why KDM is Trusted By Over 1000 Global Clients
Enclosure Manufacturing
2D Drawing
3D Drawing
KDM: Your Professional Large Electrical Enclosure Manufacturer
Large Electrical Enclosures: Helpful Guide for Buyers
The truth is, electrical enclosures have become increasingly popular in a wide range of applications today.
The role that these enclosures play in ensuring the safety and reliable performance of electrical equipment is indispensable.
Now, depending on your application, electrical boxes can be found in either small or large dimensions.
This applies for both off the shelf and customs models.
So, if you're looking to import a large electrical enclosure, this guide is for you.
Here, I want to inform you about the different aspects revolving around large electrical cabinets.
By the time you finish reading this guide, I bet you'll be able to make informed decisions when importing large enclosures.
What is a Large Electrical Enclosure?
What is a large electrical enclosure?
Well, good question.
But then large is a broad term and a relative one for that matter.
This is to mean that there's no particular standard for 'large' as dimensions for large boxes vary on individual perspective.
Generally though, a large electrical box refers to a cabinet for electrical components specifically for large-scale applications.
Large electrical enclosure
You can also define them as a type of electrical enclosure that you use in industrial settings for housing lots of heavy electrical equipment.
In a broad extent, large electrical enclosures are huge and can be used both indoors and outdoors.
As you continue reading this article, you'll get to know the factors which determine the use of large enclosures in different applications.
For now, though, let's find out more about the benefits of having large electrical cabinets.
Why You Need Large Electrical Enclosures
Isn't this quite straight forward?
As the name suggests, in this case, large means big and spacious.
So, buying a large electrical enclosure will provide you with enough space to store all your electrical components and instruments.
This means that you can easily and safely house all your electrical equipment in one box.
Lest you know, this is one way of enhancing efficiency in production, especially in a factory setting.
Large electrical enclosure manufacturing
Another reason for having a large enclosure is that it helps in preventing fire occurrences.
The fact that it's big is an indication that it's quite spacious and incorporates all the necessary safety technologies.
It also means that you won't overload it with electrical devices that perhaps might cause a fire.
A large electrical cabinet also enables you to protect all electrical components and devices from a harsh industrial setting.
What happens is that in most instances, the environment surrounding various industries are seemingly unfavorable.
So you need this type of cabinet to house the components and also protect them from enduring such conditions.
Of course, the importance of this is that it enhances the longevity of the devices and instruments.
And probably one of the most important reasons for having large electrical cages is to enhance safety at the workplace.
This housing prevents users as well as the components from getting into direct contact which apparently can lead injuries due to electrical shocks and electrocution.
Large Electrical Enclosures Designs
Apart from customization, the designs surrounding this type of enclosure are primarily on the basis of a number of doors.
So let's have a look at some of them;
· Single-Door
This design refers to a large enclosure with only one door which you use to conduct different activities within the cabinet.
These types of designs are rare for large electrical enclosures owing to the idea that it contains several compartments in different sections.
Single door large electrical enclosure
However, those that come with single-doors are mostly for housing perhaps a control system.
This way, it becomes easy to monitor and even adjust the various related components appropriately.
· Double-Door
This refers to a large electrical cabinet which has two doors.
These doors often open in different directions and are often lockable to prevent intruders and unauthorized personnel from accessing its insides.
Most of the large enclosures come with this design as provides easier access to the enclosed equipment.
· Multiple Single-Door
A multiple single door design refers to an enclosure with various single doors on various sections of the enclosure.
The doors are designed in a way that allows you to access the electrical devices inside the enclosure via different doors.
· Multiple Double-Door
This refers to a design that incorporates numerous double-doors on different sections of the enclosure.
In fact, most of the large enclosures used in many processing, manufacturing, and related industries come with multiple double-door designs.
Multiple double doors in an electrical enclosure help considerably to enhance easy accessibility to the various components which you need to fix or adjust.
Large Electrical Enclosures Quality Standards
Like any other electrical equipment, the enclosures also have standards which measure their quality and suitability.
Some of the key ones include the following;
A suitable large electrical enclosure ought to comply with the set NEMA standards for electrical and electronic products.
Note that the NEMA is categorized into 13 different types where each indicates different protection capabilities of the product.
I.e. whether the product is suitable for outdoor or indoor use or both.
It refers to a quality standard for electronic and electrical devices which is common in the EU region.
It's a significant quality standard given that it also offers for CE-marking directive for the manufacturing of such equipment.
What this standard primarily does is specifying all the hazardous materials that are restricted.
It's a type of quality standard which specifies the quality of both indoor and outdoor electrical box enclosures.
What this means is that purchasing a large enclosure with the UL mark is an indication that it complies with the set industry standards.
In most occasions though, this standard often uses third-party on-site assessments in enforcing quality compliance.
· IEC
This standard assesses and measures the performance level of this enclosure using various elements.
In the EU region, it's known as IEC 60529, and its rating for each IP level offers a specification for the protection of the product against ingress of foreign solids and water.
Large Electrical Enclosure Technical Specification
It's imperative to ensure that you look into various specifications of any outdoor electrical box enclosure before purchasing it.
In this case, some of the key technical specifications include the following;
i. Thermal management
It should demonstrate efficiency in controlling the temperature to protect the equipment its housing from exploding and damaging.
In most instances, these units come with a thermal management device which you use to regulate the temperature.
ii. Earthing
This is a low-resistance wire that relays immediate discharge of electrical energy to the earth.
Earthing is vital since it enhances the safety of this box and at the same time increasing efficiency.
Earthing should be a fundamental consideration as it also protects the electrical equipment in the box from the short-circuiting current.
iii. Frame
This is a substance that holds the different edges of the enclosure's casing.
The fact that large enclosures are big indicates that it should have sturdy frames to hold the housing together.
iv. Compartments
These refer to the cubicles inside the enclosure which you use for storing various electrical equipment on a different basis.
Given that large enclosures tend to have many compartments, you need to evaluate whether or not they're ideal for the specific purpose.
Compartments are helpful in organizing the various devices inside the enclosure for efficiency and better performance.
KDM Steel Large Electrical Enclosures
Well, the most challenging part of importing large electrical enclosure where you can reliably source them.
You see, a large electrical enclosure is big, and this means that you need a manufacturer who understands the dynamics of such units.
KDM Steel nonetheless, is on your aid to enable you to get the most effective and high quality large electrical cabinets.
They make it possible for you to choose the specific type you need, whether standard or customized.
So if you're looking for where to buy these units, visit KDM Steel, I promise you won't regret.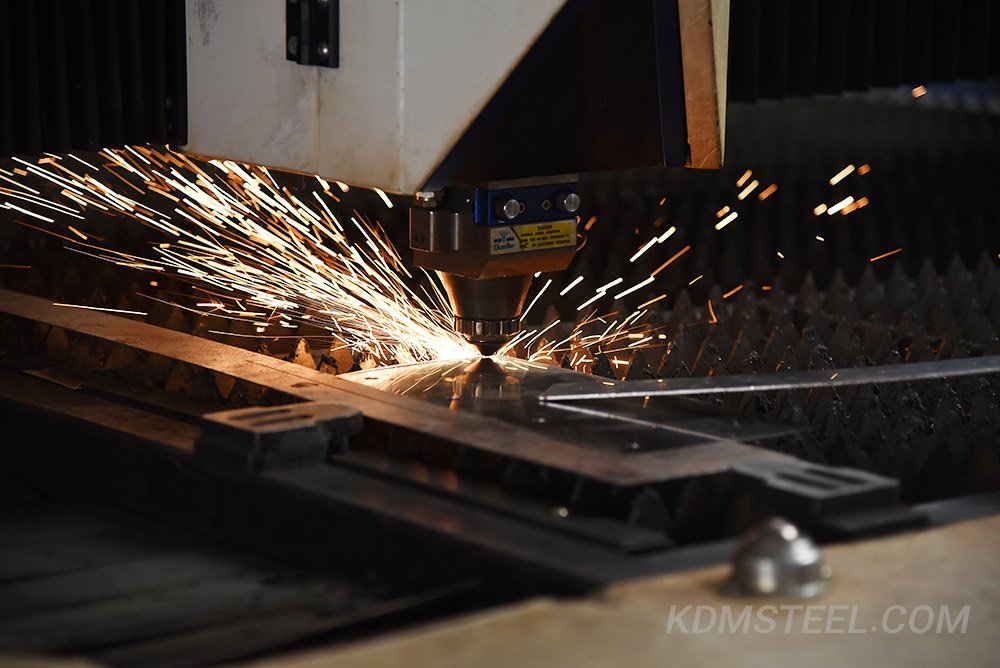 Conclusion
I'm quite apparent that at least by now you have an idea, albeit basic, of what large enclosure revolves in.
You can now easily maneuver your way and purchase the best enclosure that meets your industrial needs.
And most importantly is that you also have an idea of where to purchase these units in case you need some.