KDM Communications Enclosure
Your Expert Manufacturer and Supplier of Communications Enclosure in China
Durable and diverse range of communications enclosure
Leading manufacturer in China
High-quality and authentic
Optimized performance and functionality
Related Products with Communications Enclosure
KDM manufactures ATEX certified flameproof enclosures. KDM ATEX enclosures are certified to be applicable for both outdoor and indoor use.
KDM is a professional manufacturer of sloped roof enclosures that are used to prevent debris, dust, and waste build-up. These are best for industrial, commercial, and more applications.
Our wireless enclosures are specifically designed to protect routers. It has a sturdy assembly that is readily available for mounting.
KDM modular enclosures are made from premium quality raw materials. These protect and provides easy control to electrical equipment.
Send Inquiry on KDM Communications Enclosures
the best quality communications enclosure
easy to use and install
made from finest quality materials
fully customizable features and specifications
KDM Communications Enclosures
For more than 10 years, KDM becomes one of the most leading manufacturers and suppliers of communications enclosure in China. We have been trusted by thousands of international customers. All our communications enclosure quality is proven and tested by satisfied clients.
Our communication enclosures are designed specifically for protecting electrical cables and more equipment against damages. It can protect your components from external heat, ice, rain, or dust.
Aside from that, it can also keep your equipment organized so you can use it easily.  With KDM's high-quality communications enclosures, you can achieve organizational configurations.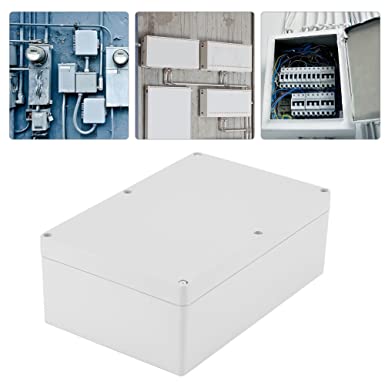 All of our communications enclosures have conformed to NEMA Standards. Each products are rated to withstand various environmental conditions. Whether you need communications enclosure for outdoor, indoor, dry, or wet application, KDM can provide your needs!
Additionally, KDM communications enclosures are built with climate control features. It can prevent the components from overheating while expanding the life service of the product. Thus, our communication enclosures are suitable to be used in locations with external coolers and air conditioners.
Moreover, KDM manufactures communications enclosures with safety features. We used high-quality materials such stainless steel and aluminum to ensure stability, security, and safety. These also have high corrosion resistance.
.
At KDM, we always aim to reach every customer's requirements and needs. Therefore, KDM manufactures customizable communication enclosures. We have wall-mounted communication enclosure, free standing communications enclosures, floor-mounted communication enclosures, and more.
If you are a businessman looking for the best quality communications enclosure, KDM is your best manufacturer! We offer reliable quality products, reasonable prices, fast delivery, and the customer service. KDM is indeed the best partner for your needs!
Inquire now for your next communications enclosure order!