Battery Junction Box
KDM Battery Junction Box
Your Expert Manufacturer of High-quality Battery Junction Box in China
Outstanding quality battery junction box
Excellent services
Professional team
Trusted manufacturer of worldwide customers
Your Leading Battery Junction Box Supplier and Manufacturer in China
KDM produces wide range of battery junction boxes available in different finishes, features, dimensions, and more. Essential for power distribution protection which protects from water, dust, and more which passed international standards perfect for your business requirements. Mainly designed junction boxes for various applications such as solar available in square, rectangular, and more.
As your professional producer, KDM can provide the best solutions to support your business. We can help you save your money and effort.
KDM Battery Junction Box Series
KDM is a trusted manufacturer of Dual Terminal Block Battery Junction Box in China for more than 10 years. We manufacture dual terminal block battery junction box with customizable designs and sizes for your requirements.
KDM electronic junction box is specifically designed for relocating batteries. It is also used for easy wire relocation to an accessible location.
KDM manufactures the best quality high voltage junction box that features copper and aluminum bas bar designs. It also comes with auxiliaries and DC charging. KDM high voltage battery junction box can be customizable to different battery designs.
KDM manufactures lead battery junction box that has a capacity of 300A. It comes with different customizable sizes. It is designed with fixing holes so it can be surface mounted.
KDM manufactures high-quality rectangular junction box made from premium quality raw materials. You can choose from our variety of sizes that will suit your applications.
If you need the best quality solar battery junction box, KDM is your best choice! We have professional team to customize the sizes and designs of your solar battery junction box according to your requirements.
Send your Inquiry on KDM Battery Junction Box
KDM is a professional manufacturer and producer of battery junction box in China. Producing most durable and long life span junction boxes featuring anti rust, corrosive resistant table perfect for any weather condition. Fabricated in different styles, shapes, and sizes applicable for both indoor and outdoor applications.
KDM ensure longevity and great durability battery junction box for your project requirements. Ensuring international standards outdoor tables made of high-class stainless steel for a longer life span.
Robust performance
The best designs
Wide range of sizes
Excellent surface finish
Related Products of Battery Junction Box
KDM Battery Junction Box
As a professional manufacturer, KDM always aims to give customers the best quality products. For more than 10 years, KDM manufactures premium quality battery junction box. We have been committed to giving customers with excellent services and high-quality products.
We manufacture different types of battery junction box. We have high-voltage battery junction box, solar battery junction box, square and rectangular junction box, and more. We will provide you the best solution for your battery junction box business!
KDM manufactures battery junction box that are commonly used for switching battery unit especially in an electric vehicle. KDM battery junction box also functions as a switch box that can shift the high-voltage into off or on. Our battery junction box is specifically designed to make sure that the high-voltage is applied only for the important contacts when the ignition of the vehicle is switched on.
KDM battery junction box is essential in the distribution of power from the battery pack to other unit systems. KDM battery junction boxes are composed of fuse and relays. These are designed with Battery Management Systems and other safety components such as precharge resistor, main contactors, power switch, and more.
Our battery junction box is manufactured with different power supply input. It also features different voltage sensing channels that are used to measure discharge and charge current. It is also designed with temperature sensing channel that will be used to measure calibration's shunt resistor temperature. These are also integrated with insulation resistance measurement and communication channel.
For many years, KDM is committed to providing a high-quality battery junction box that has a standalone function with compatibility to e-bus and e-car, smaller size, and high integration. KDM battery junction box is also designed with safety functions. It automatically disconnects high-voltage battery from the system when it sensed dangers.
For more than 10 years, KDM always manufactures the best quality battery junction box. All the size and shapes are highly customizable according to your requirements and applications. We also fabricated battery junction box made from the premium grade materials such as stainless steel, aluminum, etc.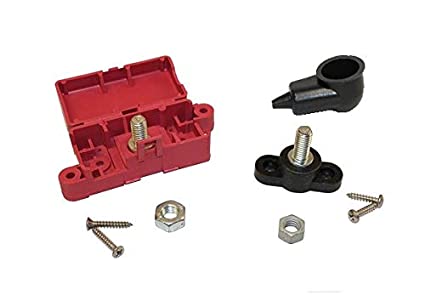 To support you and your business, KDM offers affordable products, timely delivery, and professional services. With our expertise in the industry, we have gained a title as one of the most reliable manufacturer of battery junction boxes on China. All our battery junction boxes are manufactured in accordance to the international industry standards.
KDM also guarantees you excellent services and professional team to assist your needs. We provide reliable assistance for your custom or standard orders. Surely, KDM is your total solution for your battery junction box needs.
Contact us for your next battery junction box orders!