UL Enclosure
Custom UL Enclosure for Your Own Industry
Support Custom Carbon Steel or Stainless Steel Enclosure
Meet High UL Enclosure Standard
MOQ 1 PC
Certification for KDM Wall Mount Electrical Enclosure
KDM Custom UL Enclosure for Your Project
KDM UL Enclosure is designed intended for the harshest and most demanding applications.

Whether they are used for commercial or industrial usage, they can effectively operate. Our enclosure that meets UL certification qualified for safety and thus enhances enclosure quality.

In KDM, we have an extensive range of enclosures comply with UL standards. Actually, most of our enclosures come with UL certifications.
Manufacturing Capacity
Buying Guide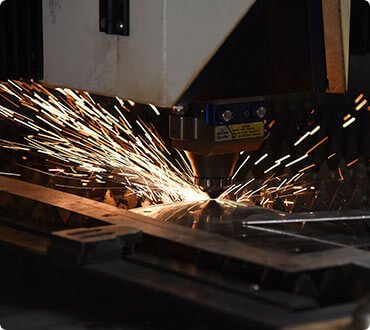 Electrical Enclosure Laser Cutting
4000W high performance laser cutting machine, +/- 0.05mm accuracy. No burr, no scratching.
Electrical Enclosure Welding
Multi-Functioning flexible welding equipment, high accuracy, no deformation.
Electrical Enclosure Bending
+/- 0.5mm bending precision, smooth surface without bending marks.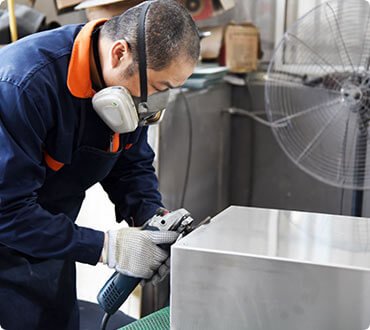 Electrical Enclosure Polishing
10+ welding experience workers, perfect overall appearance.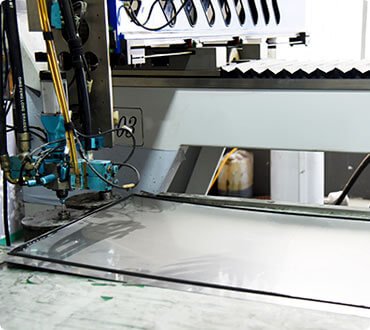 Electrical Enclosure Foaming
High speed and accuracy foaming machines, fast and qualified Gasket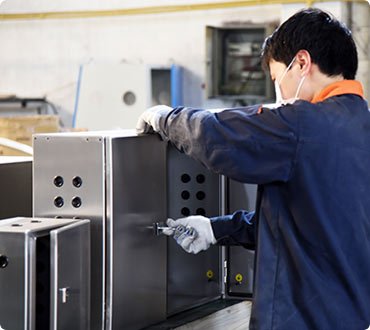 Electrical Enclosure Assembly
Expert assembling team, consistent assembly quality on every KDM enclosure
KDM: Your Premier UL Enclosure Manufacturer
KDM manufacture Electrical Enclosure using aluminum, steel, galvanized steel,304 stainless steel or 316 stainless steel. By utilizing the best materials for your requirements, you can guarantee product solid performance. Otherwise, we have a variety of options for you. Our UL listed Enclosures come in different types, sizes, shapes, style, and colors. You will have the best selection exactly on what your application needs.
Our UL listed Enclosure available from Free standing enclosure, wall mount enclosure, junction box, lockable, to the weatherproof enclosure, modular enclosure. Also, for the custom electrical enclosure, we can work with most agencies certification so custom enclosures conform to UL testing. Whether you require standard size enclosure or a custom enclosure, KDM can give you UL listed enclosure efficiently. With this service, you can assure cost-effective, time-saving and stress-free shopping.
These UL Listed Enclosures designed and manufactured to be a great use for both indoor and outdoor applications. A wide selection of cabinet features and options let you find the best one to your environment and uses. KDM UL certified enclosure is your perfect solution to protect you and your components. These enclosures can be attainable at a very reasonable price. For orders, we can provide you free sample 3-5 days. With low MOQ of 1 pc, you can get an adequate amount of orders for your needs.
UL-listed Enclosure from KDM is available with features, such as key insert lock, standard locks, door interlock, surface mounting options, etc. Also, this includes different hinges according to your specifications. Our enclosure comes with functional accessories that add protective gear and functionality with your cabinets. Using the finest quality material, KDM can fully produce excellent enclosures meets UL standards. Our engineers and designer strive hard to develop enclosures that are easy to install and convenient to use.
The UL Enclosure and cabinets we offered can be delivered 15-30 days. Whether you are overseas or domestic customer, you can get your orders within the date above. KDM as one of the UL-approved manufacturer of UL Electrical Enclosure, you can guarantee high standard products from us. For over decade-long experience in designing and manufacturing UL enclosure, we had manages a lot of projects in terms of enclosure.
KDM UL Enclosure engineered and manufactured by our consistent team of specialist. Over 50 technical engineers, they are able to manufacture and develop enclosure to support your business needs. Also, they will help you throughout the production. Whether you need to order small or larger UL-listed enclosure, KDM is your one-stop solution. We are dedicated to giving you excellent UL-listed cabinets with our outstanding services.
If you have any questions or inquiries, please don't hesitate to ask a quote with us today!
Recent UL Enclosure Design
Questions You May Ask About Our UL Enclosure
Material for UL Enclosure
We can high strength carbon steel and stainless steel as the enclosure sheet
If KDM can make the drawing for us
Yes, we can provide you the 2D or 3D drawing in one day, free of charge. You just need to send us your requirement
What is the time to make a electrical enclosure prototype
We can make all enclosure prototype in 3 days.
MOQ for KDM Wall Mount Enclosure and Box
If you just need one wall mount enclosure for your project, we suggest you buy it in your local market.
If your project needs over 50 wall mount enclosures, then you can contact KDM.