KDM Stainless Steel Printer Enclosure
KDM stainless steel printer enclosures are manufactured to protect all types of printers. KDM is a professional manufacturer and supplier of equipment housing in China. We have been providing highly resistant equipment for over 20+ years.
KDM design stainless steel printer enclosure ideal for food manufacturing, medical applications, laboratories, pharmaceutical application, and more. We offer a full range of stainless steel printer options; therefore, you can choose the best way to protect your things. From harsh environmental conditions in industrial or wet settings, we have a solution suitable for you.
If you need printer housing for your business or any personal requirements, KDM got your back. Our stainless steel printer enclosures are made of food-grade material. It has extreme resistance to corrosion and staining. Thus, it safeguards equipment in all environmental conditions such as dust, dirt, heavy impacts, grease, and so on. Moreover, it is safe for theft and vandalism, and its solid structure makes it offer high performance.
In the manufacturing enclosure field for more than 10 years
All stainless steel printer enclosures meet international quality standards
A custom right enclosure according to your drawing
Free sample of custom design to view
KDM Stainless Steel Printer Enclosure Series
This stainless steel washdown printer enclosure prevents liquid particles from damaging printers. Housings are ideal for wet and hostile environments. Aside from water, it also prevents dust, dirt, grease, and heavy impacts from affecting your equipment.
NEMA 4X printer enclosure is constructed from high-grade materials. For your unique housing application, KDM can supply the right enclosure for you. We have the best line of NEMA-rated printer enclosures available.
Floor standing stainless steel printer enclosure is built from food-grade stainless steel. This enclosure is highly versatile and flexible. It has excellent corrosion resistance; high strength to control contaminants. For food processing facilities to any industrial application, we have a solution for you.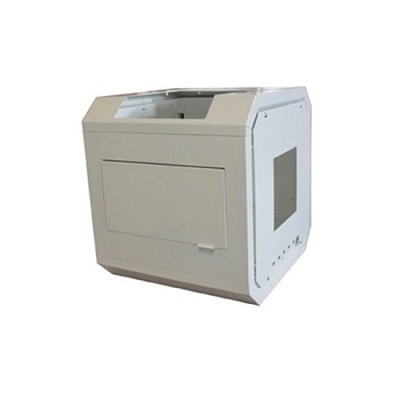 Need a custom solution to keep your components safe? KDM is your better solution. We offer a fully customizable stainless steel printer enclosure ideal for any environment. As an ISO 9001 certified fabricator, we assure you of great services.
Stainless steel 3D printer cabinet delivers an excellent level of durability. If you need to customize a cabinet to protect your 3D printers, you can consult us. Our specialist will help you get the enclosure you want.
KDM offers a double-door stainless steel printer enclosure with vast mounting options. We have a comprehensive selection of housing solutions including custom attachment and accessory options. Hinges, shelves, to name a few.
Send your Inquiry on KDM Stainless Steel Printer Enclosure
KDM manufactures stainless steel printer enclosure that is versatile. It can be modified according to customers' requirements. The material, sizes, shapes, and other prominent features can be custom-made. Also, we are providing a wide range of options, including sliding shelves, glazed doors, front and back doors, top, bottom, left or right side hinges, and more. KDM can provide high-quality cabinets for your unique application.
All KDM stainless steel printer enclosures are constructed according to NEMA and IP standards. Housing solutions have strong protection against liquids and other particulate matters.
Suitable use in factory and industrial environment
A custom solution to meet unique requirements
Design in our ISO 9001 facility
24/7 online support for your project
Related Product with Wire Cage Enclosures
KDM Stainless Steel Printer Enclosure
Our enclosures promote a sanitary environment. Thorough protection from water, contamination, and other contaminants is met while extending equipment life and reducing maintenance costs.
Our tough, robust, and heavy-duty stainless steel printer enclosure helps you operate your equipment at the highest level. At KDM, we offer assistance with your request. Our helpful and educated staff will guide you along the way.
Over 10+ years of industry experience, we offer top-quality engineered stainless steel printer enclosures. We deliver our products in just a short lead time.
Because of, KDM is your # choice for quality housing solutions. Our 50+ technical engineering teams will support your product development and manufacturing.
Any stainless steel printer enclosure, we can provide a perfect solution. We can customize our enclosure as well.
Please send us your stainless steel printer enclosure requirements today. Email us at sales@kdmsteel.com or call 86-13175970882.
What is Stainless Steel Printer Enclosure? 
Stainless steel printer enclosure refers to a safety case or box used to protect printers against a heavy impact and harsh washdown environment.
However, this type of protective enclosure comes with dense construction intended for more prolonged protection service. 
In addition, stainless steel printer enclosures are sealed, containing a dual gasket and lid lock that aids in providing multiple protection from water and dirt.
Figure-1 Stainless Steel Enclosure
What are the Standard Features of Stainless Steel Printer Enclosure?
Stainless steel printer enclosure has something that makes it to be ideal protection for your printers:
Constructed from high-grade stainless steel

Sturdy stainless steel turn locks

Highly customizable

It perfectly fits in different models of barcode, desktop, thermal, or label printer.

It has a large front door for assessing printers and paper trays.

Exterior hinges

Surge protection

Water-resistant seals

Interior fans

Heater and air-conditioning modules

Available in a various mounting selection
Why Use Stainless Steel Printer Enclosure?
Many users are in favor of using stainless steel printer enclosure due to its outstanding advantages.
It includes the following:
Stainless steel printer enclosure has a higher resistance against staining and corrosion.

It has antibacterial properties and is perfect for wet and humid environments.

It is built with fixed and sliding shelves, access ports, fitted front, and rear doors, locks, and windows.

These enclosures do not require any expensive maintenance.

It blocks all the ruinous dirt and waste substances that possibly entered inside the enclosure.

It prevents possible electric shock or spike.

Maintains consistent internal temperature to all enclosed components and can be used for longer.

It consists of a tight waterproof seal in blocking the ingress of any liquid substances. 

It has an optional extra installation that empowers temperatures ranging from -5°C to +40°C.
Why is it Necessary to Placed your Printer into the Stainless Steel Enclosure?
Having a safety printer stainless steel enclosure reflects the stable performance of your printer.
That certainly helps your printer avoid possible malfunctioning and breaking down due to excessive liquid ingress, dust, dirt, and any toxic particle. 
Figure-2 Stainless Steel Printer Enclosure
Where does a Stainless Stell Printer Enclosure Use For?
A wide range of stainless steel printer enclosures is perfect for the following application, such as for:
Washdown areas

Medical applications

Pharmaceutical applications

Laboratories 

Food manufacturing

Commercial and industrial applications

It can use as a stand for other enclosures 
Is Stainless Steel Printer Enclosure Safe to Use?
Yes. Definitely.
Stainless steel printer enclosures are one of the most versatile and sturdiest printer enclosures you can use so far.
This is built from high-grade stainless steel materials that constantly provide the most secure, flexible, convenient, safe area for your printers. 
What are the Factors that Need to Consider in Selecting the Right Stainless Steel Printer Enclosure?
Seeking a suitable stainless steel printer enclosure needs to take more focus.
However, each user must consider collecting and understanding the most authentic information regarding the said product. 
The following are the fundamental factors that need to give focus before selecting a stainless steel printer enclosure:
Product brand value

Features

Specification

Durability and consistency

Quality 

Product review

Customers ratings

Product warranty

Pricing scale

Life service
It needs to set those factors as your priority to choose the suitable stainless steel printer enclosure.
Figure-3 Stainless Steel Printer Enclosure
What is the Common Material Used for Stainless Steel Printer Enclosure?
Stainless steel is considered the most popular material used in making printer enclosures and other related enclosures.
This is defined as the sturdiest and perfect material as it provides excellent performance and features that make it the top choice in making enclosures. 
Though, stainless steel can excel in different environmental temperature ranges. That resists any corrosive substance and cannot easily be satin, rust, and destroyed. 
What are the Possible Measurements of Stainless Steel Printer Enclosure?
Stainless steel enclosure comes with different lengths, widths, and depths.
Its overall measurement varies on what type and sizes of printer you are going to place inside. 
How Long does Stainless Steel Printer Enclosure Last?
A printer enclosure made from stainless steel is intended to be helpful for a year.
But if it is appropriately used and continuously undergoes maintenance, then, possibly, that can reach for more extended years of use.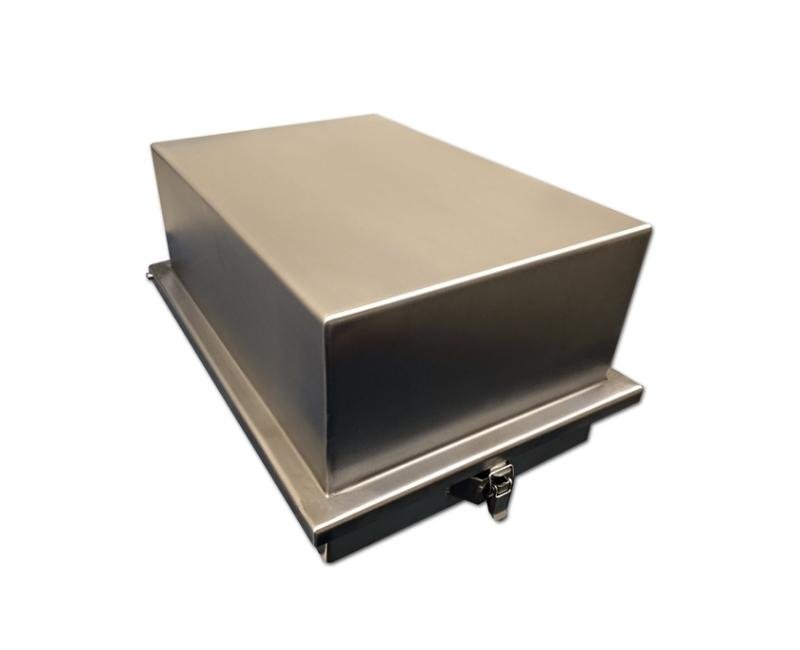 Figure-4 Stainless Steel Printer Enclosure
Is Stainless Steel Printer Enclosure Expensive?
Yes. 
Stainless steel materials are typically considered expensive compared to some enclosure materials.
This can cost several times the price compared to plastic materials or other metals; that is why stainless steel printer enclosure is considered costly.