KDM DIN Rail Enclosure
Custom cut-outs and special holes
Plastic or metal raw materials are available
Economical, easy to install DIN-Rail Enclosure
Premier Custom DIN Rail Enclosure Supplier in China
KDM DIN Rail Enclosure application is limitless. They can be used for mechanical devices, housing electronics, sensor and monitoring tools, and others. Versatile, compact, and trustworthy product. DIN-Rail Enclosure is available in different innovative designs, suits every business/ project requirement. All products meet and exceed the highest level of international quality standards.
Send your Inquiry on KDM DIN Rail Enclosure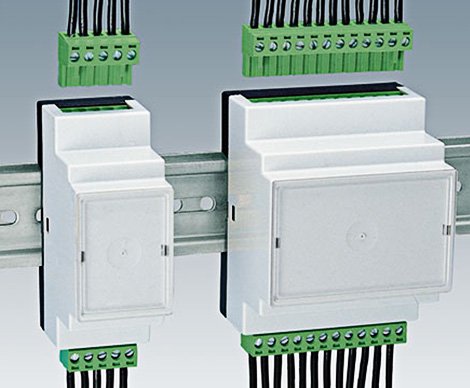 KDM DIN Rail Enclosure is designed and ideal for use for housing electronics, electronic devices, and other mechanical tools. Such devices include relays, timers, sensor and monitoring components, and more. These DIN Rail Enclosures provide the utmost protection from environmental ingress and all other forms of contaminants.
Our DIN Rail Enclosure is compact, versatile, and highly reliable. It can be applied to different industrial or residential applications, its application is limitless.
Manufacturing Capacity
Buying Guide
Enclosure Designs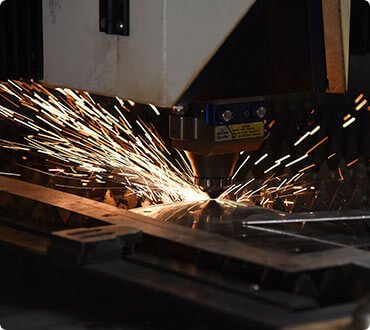 Electrical Enclosure Laser Cutting
4000W high performance laser cutting machine, +/- 0.05mm accuracy. No burr, no scratching.
Electrical Enclosure Welding
Multi-Functioning flexible welding equipment, high accuracy, no deformation.
Electrical Enclosure Bending
+/- 0.5mm bending precision, smooth surface without bending marks.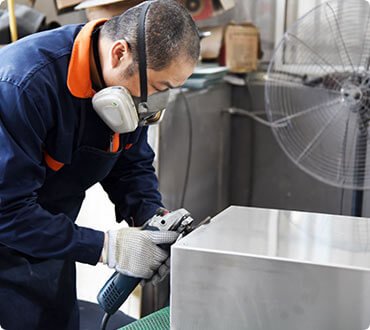 Electrical Enclosure Polishing
10+ welding experience workers, perfect overall appearance.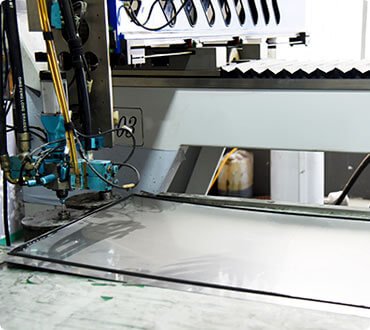 Electrical Enclosure Foaming
High speed and accuracy foaming machines, fast and qualified Gasket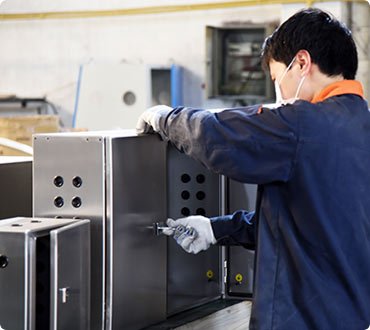 Electrical Enclosure Assembly
Expert assembling team, consistent assembly quality on every KDM enclosure
KDM DIN Rail Enclosure
In KDM, we have a comprehensive range of DIN Rail Enclosures. They are available in a variety of sizes, styles, and optional accessories. Thus, it can be fabricated using plastic or metals. Both materials provide efficiency. When choosing the right material, you should consider the environment you are about to attach DIN Rail Enclosure. All our DIN Rail Enclosure meets a high level of quality international standards. Their safety and high performance exceed national requirements. Whether you need DIN Rail Enclosure for your business or special projects, with KDM you will enhance the value of your product.
Our DIN Rail Enclosure comes with a great and amazing design. They will attractively catch customers' attention in the marketplace and even in personal projects. You can certainly build and maintain a competitive edge in the market with KDM DIN Rail Enclosure. Cost-effective, easy-to-install DIN Rail Enclosure cover your sensitive equipment and preserve their performability for a longer period of time. You can ensure control devices are still functional for many years to come.
When you wish to custom DIN Rail Enclosure for your on-demand specific requirements, count on KDM. With us, customization is part of developing and building business trust. We can do cut-outs and special holes for the components you choose to install. The logo, brand, and other instructions and markings can be imprinted to the surface. In custom colors and custom configurations, we can mold products with your specifications. Wherever you need DIN Rail Enclosure, we, at KDM, do our best to help you meet your specific needs.
KDM DIN Rail Enclosure is available in a huge selection, suited for different standard DIN Rail. Various variety of enclosure allows you to flexibly build your own enclosure. The customization process includes Digital printing, CNC machining, Laser Cutting, Polishing, Foaming, and more technological procedures. With our new technologically latest machines, we are proud to produce the highest quality standard and customizable DIN Rail Enclosure. KDM is definitely your one-stop-shop solution for DIN Rail Enclosure needs.
KDM as a professional and leading DIN Rail Enclosure manufacturer and supplier in China, we are noted to produce high-quality DIN Rail Enclosures. Together with our state-of-the-art equipment and expert engineers, we are able to produce world-class products. In the most economical and simplest way, we offered the ideal DIN Rail enclosure for your business.
Need help on finding the accurate DIN Rail Enclosures for your business or special projects? Please feel free to call or email our customer-friendly sales team. We will support your business the way you want it to be.
DIN Rail Enclosure – Your Ultimate FAQs Guide
What is a DIN Rail Enclosure?
DIN rail enclosure is a type of protective case for electronic systems and applications and is also known as top-hat rail enclosure.
DIN Rail Enclosure is primarily utilized for positioning circuit breakers and industrial control devices in electronic panels.
It is a standardized instrument or device in which the electrical equipment can be easily positioned or mounted.
What Exactly Is A DIN Rail?
'DIN' is an acronym which stands for Deutsche Institut für Normung, which corresponds to 'German Institute of Standards'.
A DIN Rail is a rail that is used in the business world to assemble devices within a DIN rail enclosure and is typically made from metal.
It can be used to safely connect electronic and commercial control equipment such as transmission lines within an enclosure.
DIN rails are large steel strips that are used as the foundation of a worldwide standard industry element rail-mounting system.
What is IP Ratings for DIN Rail Enclosures?
When selecting an enclosure, it is critical to ensure that it offers sufficient protection for your equipment.
The IP rating of an enclosure defines its capacity to safeguard the equipment inside from dust, dirt, water, and moisture.
IP rating examples include:
IP20 DIN rail enclosures offer only a bare minimum of security against large objects such as fingers.
IP40DIN rail enclosures help shield against tools and wires.
IP40DIN rail enclosures are resistant to equipment and wire up to 1 mm in diameter.
IP65 DIN rail enclosures safeguard your devices from elements, making it suitable for exterior use.
IP66 DIN rail enclosures offer total dust and dirt security as well as high-pressure water security.
DIN Rail Enclosures are Made of What?
Hardened steel DIN Rail Enclosure is often regarded as the most consistent and effective type in most applications.
Less cheap options such as zinc-plated metal and anodized aluminum are common choice.
If a DIN rail system is also designed to benefit as a wiring busbar, copper may be an excellent product to use.
Zinc-plated steel variants are a popular all-arounder option that provides outstanding stability.
Here are the most common materials used to make DIN rail enclosures:
Aluminum
ABS
Thermoplastic
Polyamide
PVC
Plastic
Steel
Polycarbonate
Why Does DIN Rail Enclosures are Produced?
DIN rail enclosure was constructed to operate with a set of universal normal widths and mounting hardware shapes.
This extent of cross-brand suitability allows users to try out different components rather than a single specialized model.
DIN rail enclosures are intended for mounting complex electronic controls internally on custom-cut Polycase DIN rail kits.
DIN rails are intended for safely connecting electrical and industrial control products, such as the following:
Power Supply Units
Actuators
Command Prompt Blocks
Solenoids
Electrical Devices
What are the Advantages and Benefits of a DIN Rail Enclosures?
They free up time and effort because elements simply slide into the rail instead of mounting each component individually.
It provides a convenient location for connecting internal and external wiring circuits that is ideal for low-space applications.
They encourage a neat and well-organized component layout, which improves overall operation and security access.
Other advantages and benefits of using a DIN rail enclosure to mount hardware devices:
They follow universal sizing and mounting guidelines.
They free up space.
It ensures protection as well as the ability to customize the enclosure to your specific needs.
It improves suitability and performance characteristics.
It provides numerous extra capabilities for modularity and innovative functionality.
It is best suited for use in extreme conditions, as they meet several NEMA and IP ratings.
It allows you to take your electronic design to the next level.
It has the ability to mix various plug openings, with or without air conditioning.
It provides infinitely flexible enclosure configurations.
Individual features can be added to the design.
It has long-term resistance and support resilience under certain severe circumstances.
It is a space-saving alternative for all kinds of electrical and electromechanical devices.
It is dependable and easy to maintain over years of rigorous service.
They can accommodate a number of devices.
It can be fitted in a lot of terminals.
What Are The Accessories Incorporated In A DIN Rail Enclosure?
The enclosures are accessible in a variety of sizes, materials, and IP ratings to suit a broad array of applications.
DIN Rail enclosure wearables and features include the following:
Classic DIN Rail
Cord Glands
Din Rail Clips
Panel Covers
Adapters
Frame Sets
Panels
Extenders
Bolts
Slotted Terminal Covers
Plates at the beginning and end
Bridges that are fixed
Strips of marker
Plates for partitions
Connectors for shields
Adapters for testing
Jumping jacks
Plates of support
Sections at the end
DIN rail attachment
What are the Types of DIN Rail Enclosure?
There are many different types of DIN Rail available, many of which comply with European and international standards.
The following are the main types ofDIN Rail Enclosures and their sizes:
TS32 or 'C' Sections
TS32 DIN rails are 32mm wide from edge to edge.
It has a C-shaped cross-section with an asymmetric bend to their extreme parts.
It provides outstanding wall support.
It is reserved exclusively for greater or bulkier items.
It is typically classified based on their vertical height once mounted to a panel.
TS15 or 'miniature top hat' sections (EN 50045)
It is aminiaturized top hat and is tinier than the mentioned type above.
It comes with TS15 rails measuring only 15mm wide.
It is commonly used where space is limited or to install internal components.
TS 'G-type' sections (EN 50035)
It is also known as J-type based on the chosen configuration.
It is labeled for the shape of its cross-section.
It provides additional assistance for any greater loads or higher-powered elements.
Slotted or Non-Slotted DIN Rail Sections
Most DIN rails will be accessible in both slotted and unslotted configurations.
It comes with the latter possibly offering good system organizationdepending on which you choose.
TS35 or 'Top Hat' Sections (EN 50022)
It is widely regarded as the industry standard in DIN rail terms.
It is likely to be the most commonly accessible.
It is widely used for mounting a broad range of electronic industrial control materials and equipment.
It is 35mm wide from edge to edge.
Bernic DIN Rail Enclosure
It is made in plastic that is resistant to flames or any gaseous materials.
It can be further modified based on the preferred design of the customer.
What Do You Need to Consider When Buying DIN Rail Enclosure?
Environmental considerations are particularly crucial as it determines which type of DIN rail and mounts to configure.
When making plans and buying things for your DIN mounting rail setup, there are a few key considerations to keep in mind.
Among other things, you should think about variables like:
The configuration and merged weight of elements along with exercises of the rail system.
The setting in which the system will be installed and run
The physical mounting alternatives for DIN rail networks, like the numerous DIN rail structures and forms.
Possibility of exposure to poor overall environmental conditions
Materials used in enclosures and panel construction
Cooling accessibility and device operating temperature range
Protection prerequisites
Connections and wiring configurations
Additional functionalities are required.
The most important considerations when purchasing is to ensure that the rail sizes and types are suitable with the elements you're mounting.
What are the Connectors that is Incorporated in a DIN Rail Enclosure?
Solenoid valves, which are equivalent to but unique from hydraulic valves, are electrically powered components.
It serves as an area for the purpose among electrical control systems and pneumatic drives.
Solenoid valves are commonly used in processes that support the movement of very clean liquids to be managed and moderated.
DIN rail solenoid valve adapters and hydraulic valve connectors are broadly accessible in a variety of structures.
It comes in a multitude of thread styles, circuitry options, and they frequently include advanced options.
Which Industries Does DIN Rail Enclosure Serve?
DIN rail enclosures serve as the factual scaffolding that facilitates universally interchangeable devices in a broad array of industries.
They are incredibly user-friendly to configure, allowing contractors to generate an extremely cost-effective alternative.
The self-service DIN Rail Enclosure has been growing at a significant rate over the years.
It widely serves the industries such as the following:
Telecommunication services.
Power generation administration.
Automatic lighting systems.
Building administration systems.
Sources of power.
Controls for heating and cooling.
Electronic installation and maintenance in the industrial and civil sectors.
What is the Cost of a DIN Rail Enclosure?
They're inexpensive, both in terms of DIN rail selling prices and the potential for high-density adjacent mounting.
In which it can substantially decrease the quantity of wiring and cabinet area required.
Why Do We Need DIN Rail Enclosure?
DIN rail enclosures are vital aspects of certain machinery or device for a range of factors.
It includes proper security coming from external elements such as individuals and climate patterns, keeping steady temperatures.
It is sealed and is created to keep agricultural pests out and nefarious elements out of your delicate machinery.