Custom DIN Rail Enclosure to Enhance your Business
Keep Every Sensitive Equipment Functional for Many years
Custom cut-outs and special holes
Plastic or metal raw materials available
Economical, easy to install DIN Rail Enclosure
Double Door Enclosure Certificates
Premier Custom DIN Rail Enclosure Supplier in China
KDM DIN Rail Enclosure application is limitless. They can be used for mechanical devices, housing electronics, sensor and monitoring tools, and among others. Versatile, compact, and trustworthy product.

DIN Rail Enclosure available in different innovative designs, suits for every business/ project requirements. All products meet and exceed highest level of international quality standard.
Manufacturing Capacity
Buying Guide
Enclosure Designs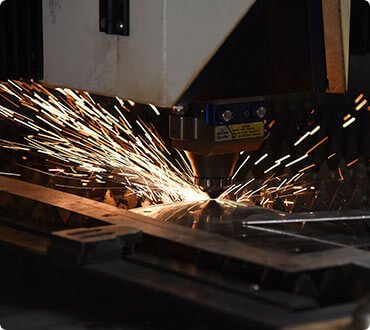 Electrical Enclosure Laser Cutting
4000W high performance laser cutting machine, +/- 0.05mm accuracy. No burr, no scratching.
Electrical Enclosure Welding
Multi-Functioning flexible welding equipment, high accuracy, no deformation.
Electrical Enclosure Bending
+/- 0.5mm bending precision, smooth surface without bending marks.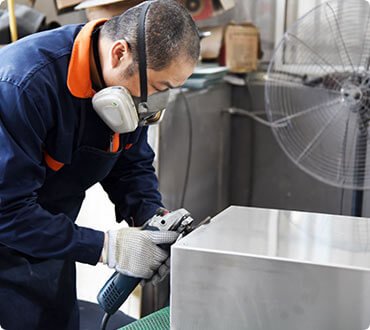 Electrical Enclosure Polishing
10+ welding experience workers, perfect overall appearance.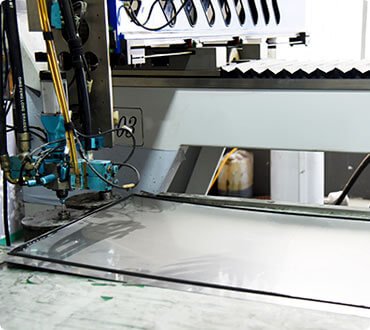 Electrical Enclosure Foaming
High speed and accuracy foaming machines, fast and qualified Gasket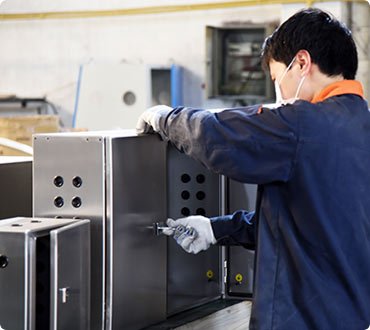 Electrical Enclosure Assembly
Expert assembling team, consistent assembly quality on every KDM enclosure
KDM DIN Rail Enclosure
In KDM, we have a comprehensive range of DIN Rail Enclosure. They are available in a variety of sizes, styles and optional accessories. Thus, it can be fabricated using plastic or metals. Both materials provide efficiency. When choosing the right material, you should consider the environment you are about to attached DIN Rail Enclosure. All our DIN Rail Enclosure meets a high level of quality international standards. Their safety and high performance exceed national requirements. Whether you need DIN Rail Enclosure for your business or special projects, with KDM you will enhance the value of your product.
Our DIN Rail Enclosure comes with great and amazing design. They will attractively catch customers' attention in the marketplace and even in personal projects. You can certainly build and maintain a competitive edge in the market with KDM DIN Rail Enclosure. Cost-effective, easy to install DIN Rail Enclosure cover your sensitive equipment and preserve their performability for a longer period of time. You can ensure control devices still functional for many years to come.
When you wish to custom DIN Rail Enclosure for your on-demand specific requirements, count on KDM. With us, customization is part of developing and building business trust. We can do cut-outs and special holes for the components you choose to install. The logo, brand, and other instructions and markings can be imprinted to the surface. In custom colors and custom configuration, we can mold products with your specifications. Wherever you need DIN Rail Enclosure, we, at KDM, do our best to help you meet your specific needs.
KDM DIN Rail Enclosure available in huge selection, suited for different standard DIN Rail. Various variety of enclosure allows you to flexibly build your own enclosure. The customization process includes Digital printing, CNC machining, Laser Cutting, Polishing, Foaming, and more technological procedures. With our new technologically latest machines, we are proud to produce the highest quality standard and customizable DIN Rail Enclosure. KDM is definitely your one-stop-shop solution for DIN Rail Enclosure needs.
KDM as a professional and leading DIN Rail Enclosure manufacturer and supplier in China, we are noted to produce high-quality DIN Rail Enclosures. Together with our state of the art equipment and expert engineers, we are able to produce world-class products. In the most economical and simplest way, we offered the ideal DIN Rail enclosure for your business.
Need help on finding the accurate DIN Rail Enclosures for your business or special projects? Please feel free to call or email our customer-friendly sales team. We will support your business the way you want it to be.
Questions You May Ask About Our DIN Rail Enclosure
KDM DIN Rail Enclosure
KDM DIN Rail Enclosure is design and ideal use for housing electronics, electronic devices, and other mechanical tools.
Such devices include relays, timers, sensor and monitoring components and more.
These DIN Rail Enclosures provide the utmost protection from the environmental ingress and all other forms of contaminants.
Our DIN Rail Enclosure is compact, versatile and highly reliable. It can be applied to different industrial or residential applications, its application is limitless.