KDM CNC Machine Enclosure
KDM CNC Machine Enclosure is produced intentionally for different sorts of employment and machine purposes. This enclosure type is encased with durable wall complexity and is not just for giving inversions.
These take initiative same as a cushion for dulling noise coming from any manufacturing locations which just operate inside the main establishment. Besides, whatever you want these to use, when machining or others, these operate trouble-free. Our CNC machine enclosure featured original and 100% made standard.
Together with wall vinyl varnishes and so simple cleaning provider. These have been completely made from class A burning fire ranking also.CNC machine enclosure is assembled with portable and replaceable wall portion only works by letting big tools be used and retrieved.
Careful and exact inventions to meet higher conditions
Wide-ranging enclosure types come from quality raw materials
Complete class A CNC Machine Enclosure offered
Custom-tailored enclosure types meet industrial qualifications
KDM CNC Machine Enclosure Series
These are required to attach all over the main machine utilizing. Effective as a power saver when installed at directive positions. Upgraded yet offered cheaper for client`s satisfaction.
KDM Vertical type is made completely from solidified rock materials. These are awfully kind of long-lasting products. These also let other units be protected at the same time.
These have prior duties to keep the milling machine secured and protected from any environmental harm. These have constructive and precise machine units involved.
KDM made sheet metal-based CNC machine enclosure types. These are enhanced with first-rate quality materials. With magnificent use for both consumer and business inclusions.
These have main duties to guard well the important electrical machine. Adds beautiful designs and decorations to the machine. Not only gives practical shielding, but also provides a wondrous appearance.
Made with very accessible switches. Plays the role of giving quality protection to optimum type of machines. Unbreakable type of enclosure so far.
Send your Inquiry on KDM CNC Machine Enclosure
For you to know, KDM CNC machine enclosures are established intended to have to exceed manageable surroundings. These always automatically manage machining equipment. And functional for fabricating definite enclosure items.
Our CNC machine enclosure is manufactured based on the implementation wanted. These could probably be used for grounding and drilling materials.
10 years worth of experiences
Experienced staff and agents on service
Right enclosure types necessary for any business
Resilient and ruggedness quality enclosures
Related Products of CNC Machine Enclosure
KDM CNC Machine Enclosure
Also, these have the capacity on rolling up main doors probably or transport them. This product had durable inserted equipment permits softening productivity operations all over.
These quality CNC machine enclosures are strictly protected and also dust-proof machinery.
Even the surroundings are quite dusty, these kinds of machines have higher resistance powers against all that.  These have actual synthetic furnished floor designs.
However, these enclosures are necessary to have 5 important elements: data, water, compact air, electrical sources, and unified consolidated vacuum structures.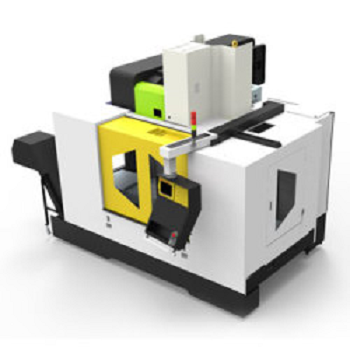 Installation of any standardized CNC machine enclosures finishes is absolutely simple.
Given instructions are easy to follow. But don`t be too confident with yourself, there are a lot of circumstances that might cause destruction.
Our company skilled installation team can help you throughout installing process, to avoid damages.
Such materials are plastic, wood, or metals. Not the same with 3 D printers which are familiar with using extra production to assemble units, these are using reductive assembly to sculpt units.
With specific higher product exactness and operates higher validity for any projects, these become a popular product on market.
Even temperature elastics, vibrations, and wetness can have a big effect on mechanism perfection and smooth product flaws.
That is why KDM made CNC machine enclosures with durable waterproof or weather-resistant, so they`ll resist longer as expected.
These are made custom-tailored for your accurate needs and requirements.
A panel assembled CNC machine enclosures are provided to suit well your higher specifications. When you want to have an enclosure to fit your desired applications, these are adjustable at any time you wanted.
We do have an experienced team, entertained and assisted you very well.
From the start you reach to us `till delivery procedures, your orders surely transported much safer as what expected.
KDM built 100% long-lasting types of CNC machine enclosures and many other enclosures.
You can select the most desired enclosures that you want to add to your business.
With wide diversity stocks, you will never worry about demanding larger CNC machine enclosures orders.
Select yours now and get the latest price.