Custom Your Circuit Breaker Enclosure
Any IP Rating
Professional Custom Enclosure Manufacturer
IP65/IP66 Certification
Fast Sample Production within 3 days.
Circuit Breaker Enclosure Certificates
Your Best Circuit Breaker Enclosure Manufacturer in China
KDM circuit breakers enclosure will protect your circuit breakers.

Whether your breaker is located in outdoors or indoors, our circuit breakers enclosure effectively protects your devices from dust, corrosion, and other outside elements that can cause damage.
KDM Circuit Breaker Enclosure Manufacturing Capacity to Boom Your Business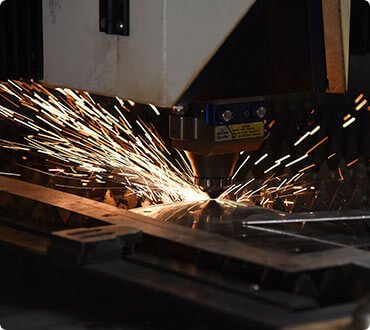 Circuit Breaker Enclosure Laser Cutting
4000W high performance laser cutting machine, +/- 0.05mm accuracy. No burr, no scratching.
Circuit Breaker Enclosure Welding
Multi-Functioning flexible welding equipment, high accuracy, no deformation.
Circuit Breaker Enclosure Bending
+/- 0.5mm bending precision, smooth surface without bending marks.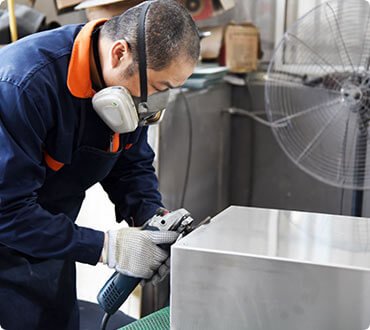 Circuit Breaker Enclosure Polishing
10+ welding experience workers, perfect overall appearance.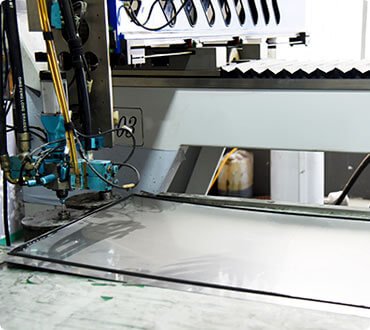 Circuit Breaker Enclosure Foaming
High speed and accuracy foaming machines, fast and qualified Gasket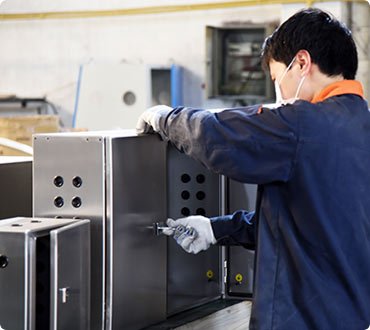 Circuit Breaker Enclosure Assembly
Expert assembling team, consistent assembly quality on every KDM enclosure
Recent Circuit Breaker EnclosureOrder
Questions You May Ask About Our Circuit Breaker Enclosure
KDM Circuit Breaker Enclosure
KDM circuit breaker enclosure ideal for a variety of environment including general purpose, rainproof surface mounting, water and dustproof, dustproof surface mounting, and hazardous location.
This product provides enhanced safety by enabling reduced levels of incident arc flash energy when placed in the maintenance mode.
KDM Circuit Breaker Enclosure
KDM circuit breaker enclosure comes in different configurations, shapes, sizes, and material options. These enclosures can be made from 304 or 316 stainless steel, steel, galvanized steel materials, which can be fitted in a variety of applications.
Circuit Breaker Enclosure Key Lock
KDM circuit breaker enclosure consists of a thermal magnetic molded case circuit breaker mounted in a UL listed circuit breaker enclosure with a through the door handle for operation. The handle mechanism does not allow the cover to be opened without the breaker is in the OFF position. Thus, circuit breaker enclosure offered by us has all the advantages and accessories of a circuit breaker packaged in an enclosure you need to complete the job.
Circuit Breaker Enclosure Manufacturing
KDM offer various surface mount option for mounting single and double pole circuit breakers. This enclosure will accept any of the breakers styles shown below in the related products section. It can be used for single or double pole breakers. Also, accommodates optional LEDs and square format labels, at the same time wire glands and fasteners are included. These enclosures provide the flexibility to meet more applications.
At KDM, we have an extensive variety of enclosures across several NEMA ratings including, type 1, type 3R, type 4/4X, type 12 circuit breaker enclosure which provide an ideal solution to protect your circuit breakers from dust, rain, corrosive materials other outside elements that can cause damage. KDM circuit breaker enclosure provides a cost-effective solution for utility-scale systems and offers current protection for individual circuits.
Circuit Breaker Enclosure Detail
KDM provides circuit breaker enclosure designed for overload and short circuits protection as well as control of lighting and power circuits. They are explosion proof, dust-ignition proof, and watertight models that can be used in areas where hazardous materials are handled or stored. Our circuit breaker enclosure comes with an integrated fan, vent, and thermostat options.
For circuit breaker enclosure custom solutions, you can count on us. We provide a wide range of enclosures in many sizes and finishes that can be fully customizable. Our highly trained professionals and designing team will help you to fulfill the specific demanding needs of your project.
Over 10 years, had been serving the electrical construction materials needs. Our vast experience in manufacturing allows us to offer the best of our products, which is intended for your specific uses. All our circuit breaker enclosure will protect the personnel from hazardous parts inside the enclosure.
Circuit Breaker Enclosure Welding
At KDM, we will provide standard and custom circuit breaker enclosure in a variety that could meet your expectations. For any additional info about our circuit breaker enclosure, you can contact us at your convenience.