VFD Enclosure
Custom High Quality VFD Enclosure
Total Customized Design for your industry.
High Waterproof Standards
MOQ 1 PC
Your Reliable VFD Enclosure Supplier
KDM Custom VFD Enclosure
KDM VFD cabinet mainly protects the VFD and all other electrical components.

VFD cannot be exposed in any areas especially harsh environments. Due to that, KDM VFD Enclosure stands as a durable structure to prevent content from any contaminants.

It serves as a protective gear from dust, dirt, corrosive, wet or hot conditions out of the electrical parts. This enclosure will keep all components in one panel.
Manufacturing Capacity
Buying Guide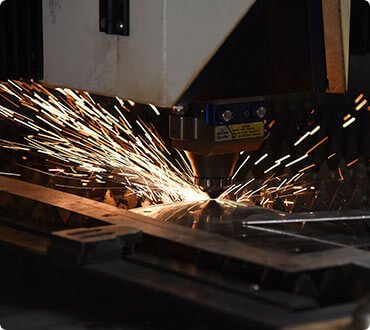 Electrical Enclosure Laser Cutting
4000W high performance laser cutting machine, +/- 0.05mm accuracy. No burr, no scratching.
Electrical Enclosure Welding
Multi-Functioning flexible welding equipment, high accuracy, no deformation.
Electrical Enclosure Bending
+/- 0.5mm bending precision, smooth surface without bending marks.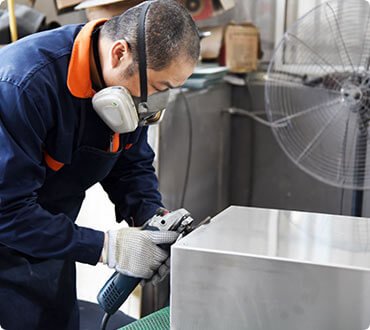 Electrical Enclosure Polishing
10+ welding experience workers, perfect overall appearance.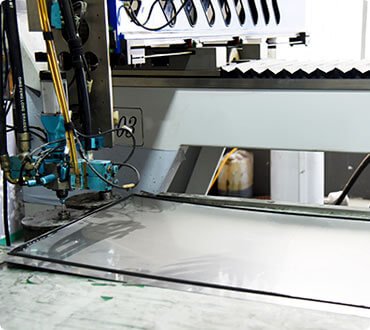 Electrical Enclosure Foaming
High speed and accuracy foaming machines, fast and qualified Gasket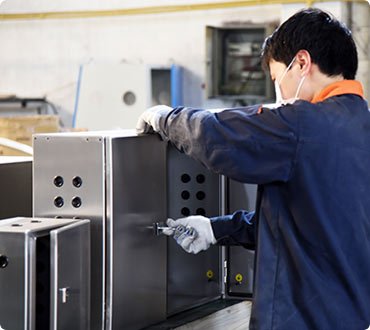 Electrical Enclosure Assembly
Expert assembling team, consistent assembly quality on every KDM enclosure
KDM: Your Premier VFD Enclosure Manufacturer
Our VFD Enclosure can be made up of carbon steel, aluminum alloy, or stainless steel. Choosing the best material will help you get the robust construction of the enclosure. Also, these enclosures are available in different sizes, shapes, and colors. You can find the options based on your requirements.
Additionally, we can provide additional accessories to the structure to provide more convenient and easy to install and use the enclosure. Fully equipped with all the necessary features, our VFD Enclosure can be applied in wide diverse applications.
All our VFD Enclosure undergoes rigorous testing and inspection during the process. Under the supervision of our professional engineers, we are able to design and manufacture highly viable VFD enclosure. 100% of strict quality control is assured. Our VFD Enclosure built up with obedience in international quality standards.
In our factory, we offered a qualitative range of VFD Enclosure and can be attainable at very budget-friendly rates.
This VFD Enclosure can be an ideal use for different industry and establishments. In Chemical Industry, Food Processing Industry, Textile Industry, Pharmaceuticals Industry, Oil Mills, Iron & Steel and so on. Our range of VFD Enclosure meets different industry requirements. This device can protect the personnel and at the same time the enclosed equipment from the industry most demanding applications.
Moreover, our VFD Enclosure can be customized as per the demand of the clients. You can send us your artwork, or you can give us your idea as we will construct enclosure based on your particular requirements. We have over 50 technical engineers and designers to fully support the development and designing of your enclosure. Whether you need VFD Enclosure for your business or in your establishment, KDM can support you. With the lowest MOQ of 1 pc, you can get the amount of product to require for your business.
KDM VFD Enclosure reached different authoritative standards. We can offer NEMA VFD Enclosure, IP-rated enclosure, some enclosure reach IP64, IP65, and IP66 where applications needed waterproof or weatherproof. While in terms of NEMA VFD enclosure, these structures can attain NEMA 1, 2, 3, 3R, 4, 4X, 5, 6, 12, and 13. Here in KDM, we make the most out of the best product to highly obtained customers trust. And for customers who need this for business, we want them to showcase their business in the market.
In KDM, we proudly produce and construct highly viable VFD Enclosure. For over 10 years in the industry, we had gained rich expertise and deep knowledge of manufacturing. Thus, we have equipped modern production equipment that allows us to present smoothly finish enclosure products. We are a well-known manufacturer of highest quality VFD enclosure in China.
Call us to request a quote today!
Recent VFD Enclosure Design
Questions You May Ask About Our Electrical Enclosure
Delivery Time
Normally for order within 1 container, we need around 20 days for the electrical enclosure manufacturing
What is the time to make a electrical enclosure prototype
We can make all enclosure prototype in 3 days.