Looking for NEMA Battery Enclosure Supplier
KDM-Your Premier NEMA Battery Enclosure Manufacturer in China
Producing high-quality NEMA Battery Enclosure

Reliable and durable NEMA Battery Enclosure

Can help to protect and holds batteries 

Strong and solidly built NEMA Battery Enclosure
Related Product with NEMA Battery Enclosure
KDM NEMA 1 Sheet Metal Box with Knockout and Hinged is well suited for different junction and pull box electrical applications. It also features a screw-on flat sheet with keyholes for simple assembly.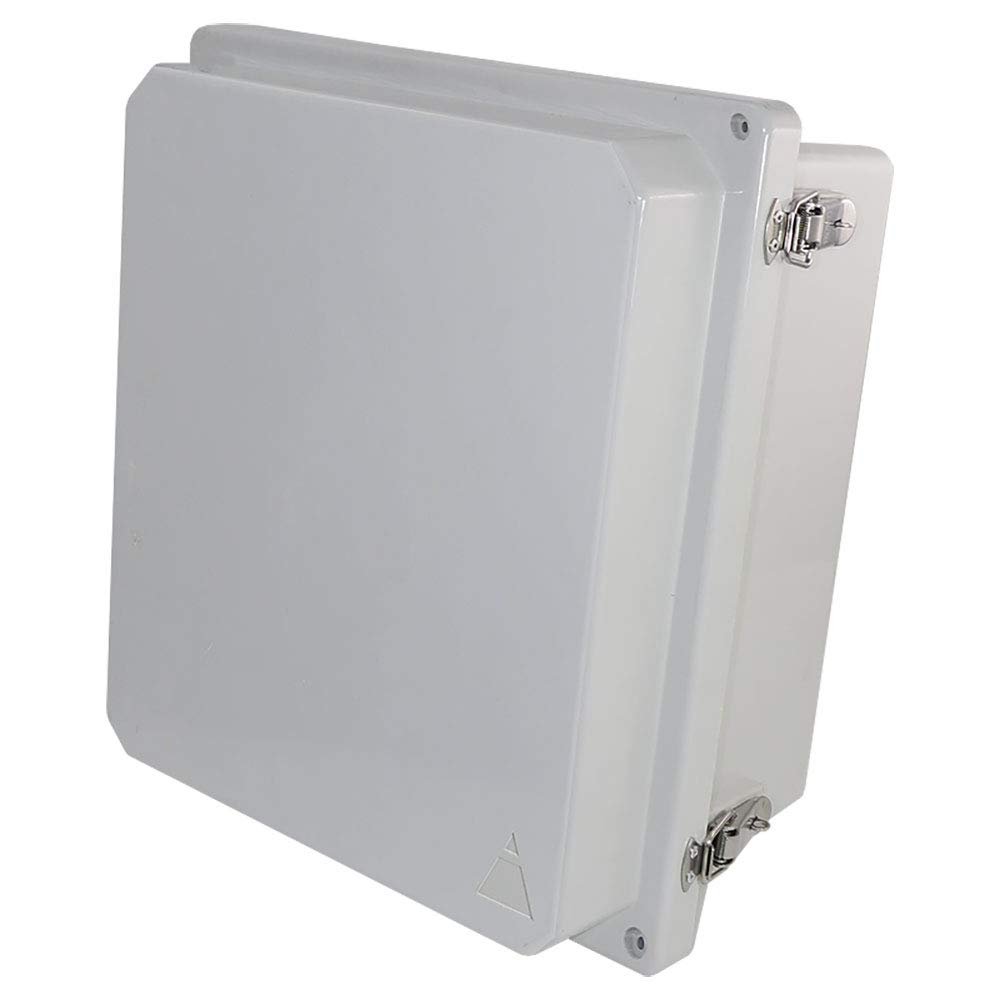 KDM Fiberglass NEMA 4 Box Weatherproof Enclosure with Hinged Lid is a great idea for protecting devices from harsh surroundings and tampering. It also essentially inaccessible to scratches and corrosion, and it is extremely chemical resistant.
KDM Fiberglass NEMA Box Weatherproof Equipment Enclosure with Hinged Lid is made from durable and UV resistant fiberglass strengthened polyester with a flame rating. It also features a stainless steel door hinged and latches with provision for padlocks.
KDM Plastic ABS NEMA Economy Box is a suitable selection for project boxes or internal junction box applications. It also provides a gasket that makes sure your enclosure is waterproof and guarded against dust.
Send your Inquiry on KDM NEMA Battery Enclosures
NEMA Battery Enclosure is built by highly experienced staff

Providing an extremely excellent NEMA Battery Enclosure

10 years of background in the production field

Cost-effective and safety NEMA Battery enclosure
KDM NEMA Battery Enclosure
KDM NEMA Battery Enclosure is ideally produced to insulate and house off-grid heavy-duty solar batteries for different telemetry purposes in outdoor areas.
It is especially great accommodated for corrosive or marine environments.
It also has a raised cover and two snap latches that can be padlocked and has deep walls for extra durability.
KDM NEMA Battery Enclosure is completely vented to release battery gasses safely.
KDM NEMA Battery Enclosure is perfect for indoor or outdoor use to provide a quality of protection to personnel against access to uncertain parts.
It also grants a range of assurance of the equipment inside the enclosure on the ingress of solid foreign objects like falling dirt.
KDM NEMA Battery Enclosure renders a sort of stability with respect to harmful impacts on the equipment due to the ingress of water such as rain, sleet, and snow.
It is a typical outdoor cabinet that will require rain hoods for the vents.
KDM NEMA Battery Enclosure defends controls and segments indoors or outdoors.
It is suited for greater temperatures conditions. It is also accommodated for corrosive and marine environments.
KDM NEMA Battery Enclosure has a removable backplane to enable the installation of equipment.
It also tenders installation and servicing easy as you can exclude the entire back panel to operate on equipment. 
KDM NEMA Battery Enclosure has two diameter knockouts on the bottom of the box for electrical connections to the solar panels and equipment.
It also has locking tabs to settle the cover securely to the battery case.
And it has an impact and UV resistant also heavy-duty carrying handles.
This NEMA battery enclosure is built by an excellent and skilled team of highly trained staff.
Also engineered by the skilled and talented team of highly trained staff.
KDM has the capability to render excellent service of a NEMA battery enclosure to every client.
KDM is the only manufacturer that offered lots of related choices such as the NEMA Battery Enclosure.
We will help you with customizing your NEMA Battery Enclosure orders.
KDM is experienced in sales industries, we also provide an online services website for your online sourcing.
So you can buy and update your electrical products and supplies.
Because in KDM keep every buyer up to date with our latest product trends in this fast-moving electronic industry.  
If you are in need of a NEMA Battery Enclosure feel free to contact us for assistance.