Custom Your Metal Enclosure Box
Weather Proof Solution for Your Electronics System
Custom Ip55 or Any IP rating Enclosure .
IP65/IP66 Certification
Fast Sample Production within 3 days.
Metal Enclosure Box Certificate
Custom Metal Enclosure Box Manufacturer in China
KDM metal enclosure box is designed to house electrical, electronic, pneumatic controls/ instruments, and automation industries.

At the same time, they are compact and suitable for providing additional protection components against many adverse environmental conditions such as dust, oil, and water.
Manufacturing Capacity
Buying Guide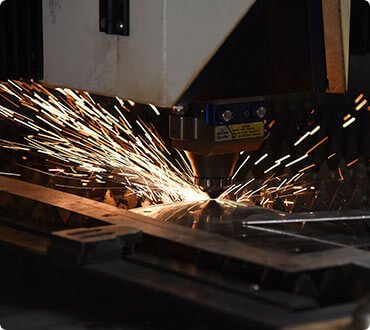 Electrical Enclosure Laser Cutting
4000W high performance laser cutting machine, +/- 0.05mm accuracy. No burr, no scratching.
Electrical Enclosure Welding
Multi-Functioning flexible welding equipment, high accuracy, no deformation.
Electrical Enclosure Bending
+/- 0.5mm bending precision, smooth surface without bending marks.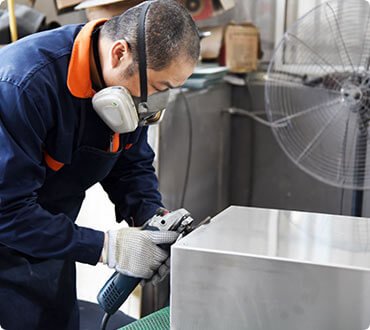 Electrical Enclosure Polishing
10+ welding experience workers, perfect overall appearance.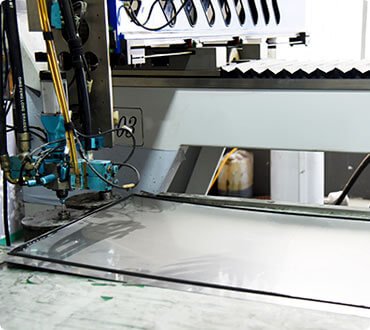 Electrical Enclosure Foaming
High speed and accuracy foaming machines, fast and qualified Gasket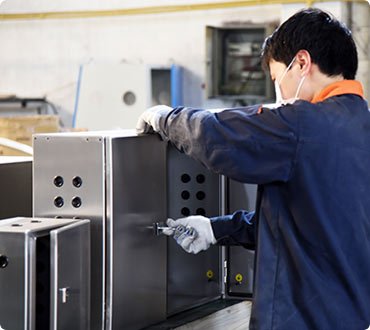 Electrical Enclosure Assembly
Expert assembling team, consistent assembly quality on every KDM enclosure
KDM Metal Enclosure Box
Our metal enclosure box goes through rigorous testing procedures and conforms to the highest international standards. You can assure that you will get guaranteed-quality enclosure box for your project. And that it will provide excellent protection against all atmospheric elements for electrical and electronic components installed within.
Metal Enclosure Box
KDM metal enclosure box is available in a broad selection of sizes (ranging from small to large), materials and styles, with a variety of covers, latching options, doors, and mounting configurations. These enclosures are continuously updated and enhanced as it may offer a scale of variations and sizes. Further, optional surface mount and wall mount styles are available. These enhanced products are competitively priced.
Depending on a given application, KDM metal enclosure box may be composed of nothing but a single layer of metal, or it can feature several layers of metal insulated with another material and fitted with interference-resistant shielding.
Metal Enclosure Box Accessories
We, at KDM, we also provide robust finishing solutions including an environmentally friendly powder coating technique that allows our products to stand the test of time. We guarantee that these outstanding enclosures will last you for a longer period of time.
At KDM, we are also able to manufacture NEMA rated metal electrical enclosu
res that can be customized for a wide range of indoor and outdoor applications. Our custom sheet metal enclosures include a variety of doors, drawers, and panel, including electrical cabinets, precision panels, control boxes, and enclosures. You can make any required modifications for cutouts. Furthermore, your custom metal enclosures can be finished to any powder coat color you desired.
Whether your applications for metal enclosure box is for commercial, architectural, industrial & mining applications, our high-quality units are best fitted to your facility. At KDM, we strive to offer the unique needs of our clients and provide it on schedule.
Metal Enclosure Box Manufacturing
With over 10 years of innovation, design and our experience, we are able to offer our client's a metal enclosure box that will meet their exact performance requirements. Our strong design capability enables us to produce state-of-the-art product modifications that are designed, built and delivered on-spec, on-budget, and on-time.
Combining our vast expertise and experiences in the industry, our engineers have the knowledge, capability, and flexibility to design and manufacture a superb metal enclosure box. We at KDM can provide the best and the right solution for our clients' needs in the most cost-effective way.
If you have any questions and need assistance choosing a metal enclosure box for your application, please give us a call today!
Metal Electrical Enclosures – The Definitive FAQ Guide
Q: What does a metal electrical enclosure do?
A: A metal electrical enclosure is a cabinet used for protecting electric equipment.
The enclosure will help you with mounting switches, displays, and knobs for electric controls.
The enclosure ensures users are protected from any hazardous issues when controlling these electric features.
More importantly, the enclosure protects the components from outside threats.
Q: What is the metal electrical enclosure design like?
A: An enclosure will feature a solid body that opens and closes like a door.
The inside includes the numerous electrical components that provide energy to a local site.
The outside part will include switches and other controls.
Some lights or gauges will also appear on the outside to help you identify how well certain items are functioning.
Q: What is the difference between stainless steel and carbon steel for a metal electrical enclosure?
A: Stainless steel resists fires and can handle moisture.
However, the stainless steel surface is exceptionally heavy.
Stainless steel can be found in varying alloys with each having a different quantity of certain metals in the body.
These include nickel, carbon, and chromium.
Each alloy is also different; a 201 or 202 alloy does not resist corrosion well, but a 304 alloy is highly durable.
Carbon steel is lightweight, but it can experience corrosion unless a powder coating is applied to protect the surface from general harm.
Carbon steel is ideal in environments where an X rating is not necessarily on the enclosure type.
Q: How can a metal electrical enclosure be rated for use?
A: The National Electrical Manufacturer Association (NEMA) and Underwriters Laboratories (UL) both use distinct ratings for metal electrical enclosures.
These ratings identify how well different enclosures operate and how they can protect electric components from various outside threats.
The specifics for each enclosure varies, so you would have to review the quality of your environment to figure out what works for you.
Q: What types of NEMA metal electrical enclosures can you use?
A: There are multiple types of NEMA metal electrical enclosures that you can utilize.
These include the following:
Type 1 – For indoor conditions. The enclosure protects the electric components from falling dirt and other solid foreign items.
Type 2 – For indoor use. The enclosure has trays to prevent water from entering.
The unit protects against drips and light splashes but may be vulnerable to corrosive compounds.
Type 3 – For indoor or outdoor needs. Extra shielding prevents dust from entering the enclosure.
The enclosure will not be at risk of harm due to the formation of ice, but the unit must still be sealed.
Type 4 – For indoor and outdoor use. The enclosure can repel hose-directed water.
Type 4X – Includes extra protection against corrosion.
Q: What electrical metal enclosure works best in IoT environments?
A: A Type 7 metal electrical metal enclosure is suitable for use in the Internet of Things environments.
The Type 7 enclosure protects equipment from explosions triggered by combustible gases.
The design is ideal for warehouses and other hazardous environments that IoT systems are often found in.
Q: Is there a difference between UL and NEMA standards for metal electrical enclosures?
A: Although the specific type designs that are recognized by UL and NEMA have similar functions, there is a difference between how the two standards for a metal electrical enclosure work.
UL requires compliance testing to ensure enclosure functions accordingly.
Such tests are not necessary for NEMA enclosures.
The manufacturer has the option to perform one's own compliance testing efforts.
In many cases, a manufacturer's testing work will be more comprehensive than what UL uses, not to mention with higher standards that must be met for success.
Q: Many metal electrical enclosures feature galvanized steel. What does this mean?
A: A galvanized steel surface features a zinc coating on its body.
The covering can work for carbon and stainless steel surfaces alike.
Zinc prevents corrosion from developing along the steel body of the metal electrical enclosure.
The coating can be applied through a liquid, although it may also be electromagnetically applied in the building process.
Q: Is there a chance that the steel on a metal electrical enclosure could develop deep stains or wear?
A: The steel on your metal electrical enclosure is naturally porous and should be safe to use.
Q: What are the knockouts on a metal electrical enclosure?
A: A knockout is an opening on a metal electrical enclosure that has been partially punched out.
A knockout will feature enough room to allow cables or connectors to go through among other things.
You'd have to ensure the enclosure has enough room in its knockouts to allow your cables to go through, but not too much to where the inside part of the enclosure could be exposed for whatever reason.
You would also have to ensure any knockouts you want to use are appropriately opened.
Q: How can you get a metal enclosure designed for the specific layout of your electric components?
A: A computer-aided drawing or CAD can help.
The CAD file format entails a design that features a specific diagram of how your metal electrical enclosure is going to work.
You'll need to produce the CAD to the precise measurements and layouts possible to ensure you'll get the enclosure you want.
Q: Where can you buy metal electrical enclosures?
A: You can buy an enclosure from various electrical service providers and manufacturers.
You'd have to ask any of these entities about their standards for producing quality standards to ensure you are buying a quality model from a trustworthy provider.
Q: Can a fan work on the inside of a metal electrical enclosure?
A: A fan can be installed on the inside part of the door.
Q: Can an enclosure be wall-mounted, or does it have to remain freestanding?
A: Metal electrical enclosures are available in many designs.
A smaller enclosure can be wall-mounted.
A much larger model might need to be freestanding depending on the quality of whatever is being used.
Recent Metal Enclosure Box Order
Questions You May Ask About Our Metal Enclosure Box
KDM Metal Enclosure Box
KDM metal enclosure box is fabricated using aluminum, carbon steel, 304 stainless steel, and 316 stainless steel materials.
Sturdy and rugged, these metal enclosures boxes provide excellent protection for your electronics in both indoor and outdoor environments. At KDM, we put a focus on durability when it comes to our metal enclosures.