Weatherproof Electrical Enclosures
Custom Weatherproof Electrical Enclosures for Your Own Industry
Weatherproof enclosure special for Outdoor Use
Grade Above NEMA 4 Enclosure
Full Certification and Testing Report on KDM enclosure.
Certification for KDM Weatherproof Electrical Enclosures
KDM Custom Weatherproof Electrical Enclosures for Your Project
Various protection standards
Wide selection of features and accessories
Enhanced durability
Tested quality
Manufacturing Capacity
Buying Guide
Enclosure Designs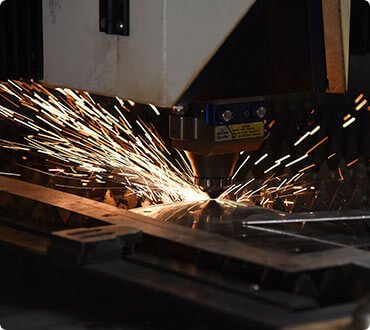 Electrical Enclosure Laser Cutting
4000W high performance laser cutting machine, +/- 0.05mm accuracy. No burr, no scratching.
Electrical Enclosure Welding
Multi-Functioning flexible welding equipment, high accuracy, no deformation.
Electrical Enclosure Bending
+/- 0.5mm bending precision, smooth surface without bending marks.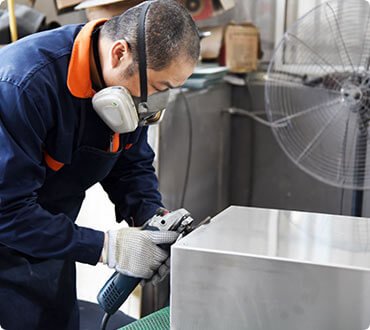 Electrical Enclosure Polishing
10+ welding experience workers, perfect overall appearance.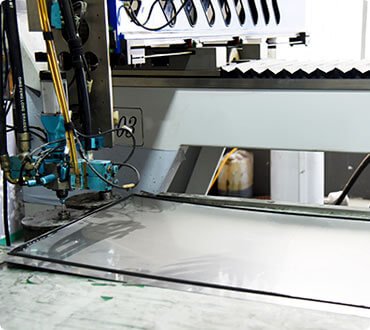 Electrical Enclosure Foaming
High speed and accuracy foaming machines, fast and qualified Gasket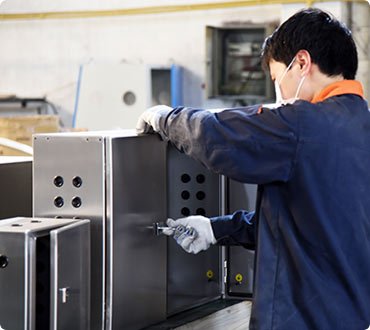 Electrical Enclosure Assembly
Expert assembling team, consistent assembly quality on every KDM enclosure
KDM: Your Professional Weatherproof Electrical Enclosures Manufacturer
KDM weatherproof electrical enclosure are ideal for use in harsh conditions such as deep water applications within the oil and gas industries, in offshore or marine environments, remote WLAN WIFI installations, indoor and outdoor, hot and cold temperature environments, solar powered applications, corrosive environments, sub-zero installations, hotspot applications and protection of equipment from theft or damage.
KDM weatherproof electrical enclosure is design to house electrical controls, instruments, and equipment in an outdoor, weatherproof environment. Our weatherproof electrical enclosure will protect your components against rain, snow, and sleet. The rubber gasket around the lid which forms a dust and moisture resistant seal, thus making the enclosure essentially weatherproof.
KDM weatherproof electrical enclosure has all the benefits you would expect from a heavy duty enclosure, and also boast many unique design features such as innovative lid design and distinctive mounting holes. KDM provides you with the privilege to select the size, layout, material, protection standards as well as additional features, accessories, and mounting hardware.
KDM offers a complete range of weatherproof enclosure such as single door, double door or multi-door layout, or comes with vents, windows, back panels, floor stands or lifting eyes. You are able to choose from a series of weatherproof and waterproof standards, including NEMA 1, 3, 3R, 3S, 4, 4X, 6P, 12, and 13 based on your application. A variety of accessories are also available for out waterproof enclosures, including pole mounting kits, internal panels & plates, cable glands, and vents.
Weatherproof electrical enclosures can be made out of a variety of materials including stainless steel, galvanized steel, cast iron, or aluminum materials. But we, at KDM we used the highest quality steel materials for our weatherproof enclosure. Thus, you can be sure that our cabinets are built to last.
In addition to our standard weatherproof enclosure products, KDM can custom manufacture enclosures based on your requirements for large-scale projects to meet your precise needs. Our expertise in weatherproof electrical enclosure and knowledge of different application needs allow us to develop innovative enclosure designs that can save your money. Send us your drawing and let us satisfy the most detailed requirements of your product.
At KDM, our goal is to design and manufacture the most comprehensive solutions encapsulating the highest quality, leading-edge technology, and innovation. KDM strives to continually better our service, meet and exceed the needs and exceptions of our customers.
KDM, as the industry's leading manufacturer of the weatherproof electrical enclosure, advance its design and engineering expertise to produce a series of the enclosure. We have the right manufacturing capability, so you can guarantee high-quality weatherproof enclosure in a professional and efficient service. For more than 17 years in the industry, KDM has been providing great enclosure solutions for our customers.
KDM is the best solution to produce with demanding applications a complete installation that combines distribution, power supply, and electrical control. These enclosures mean natural compatibility and consistency. KDM weatherproof electrical enclosure range really lets you save time and offers great flexibility. If you have a project with a requirement for a substantial number of the custom weatherproof enclosure, please contact us!
Your premier Weatherproof Electrical Enclosures manufacturer in China, send us your drawing now and we will custom your Weatherproof Electrical Enclosures based on your industry.
KDM has been manufacturing weatherproof and waterproof electric enclosures for clients all over the world in the past 17 years.
Therefore, KDM has accumulated a great amount of experience in design and manufacturing.
More importantly, KDM has also developed a tech support team that has acquired a good amount of knowledge on the protection standards, including different types of NEMA standards as well as their corresponding IP ratings.
Therefore, KDM is prepared to supply weatherproof electric enclosures to clients all over the world and satisfy the most detailed requirements on the products.
As our client, KDM is able to provide you with the privilege to select the size, layout, material, protection standards as well as additional features, accessories, and mounting hardware.
No matter the enclosure you want is in the single door, double door or multi-door layout, or comes with vents, windows, back panels, floor stands or lifting eyes, KDM has the right manufacturing capability and supplier partnerships for you so that you can receive your high-quality products in a professional and efficient way.
You are able to choose from a series of weatherproof and waterproof standards, including NEMA 1, 3, 3R, 3S, 4, 4X, 6P, 12, and 13 based on your application.
Therefore, no matter your enclosures are used for indoor or outdoor applications, KDM will provide you with the appropriate protection standard that keeps your electrical systems, components, and wiring from weather hazards such as rain, snow, and ice, as well as undesired contaminations such as oil and dirt.
Weatherproof Electrical Enclosures: The Helpful Guide for Importers
There is an increasing need for having electrical connections and components in one place.
A place that can protect electrical equipment from all elements of weather, i.e. rain, winter ice, and humidity.
For this rising need, weatherproof electrical enclosures have become the go-to solution.
And, because of this, I find that this guide will be useful for you that's looking to import weatherproof electrical enclosures.
So, continue reading it so that you can import quality and unique weatherproof enclosures without any concerns.
What is a Weatherproof Electrical Enclosure?
A weatherproof electrical enclosure is an electrical cabinet or box that is specially designed for electrical equipment.
This is a box that's used to protect electrical equipment from the surrounding environment.
But mostly, it protects electrical equipment from the harsh weather.
Weatherproof electrical enclosure
Now, the need for a weatherproof electrical enclosure goes beyond protection.
This type of enclosure can help enhance the life of your electronics.
Besides, it also ensures the safety of all its contents and users.
They do this by providing safety from electrical shocks.
Another benefit of these enclosures is that you can use them to mount electrical switches – which will help keep everyone safe including children.
There is something else that you should know:
Besides protection, these enclosures also serve an aesthetic purpose.
So, if you want an enclosure that will protect all your equipment in harsh weather conditions, be it outdoor or indoor – go for a weatherproof electrical enclosure.
Now, I know you could be asking yourself – what is the best design for me?
Let's find out.
Designs of Weatherproof Electrical Enclosure
As you'd expect, weatherproof electrical boxes come in various designs.
You can choose a design depending on your specific application and enclosure needs.
So here are your options:
· Single Door Layout
Weatherproof electrical enclosures with single door layout only come with a single access door.
Single door electrical enclosure
This means that is there is only one door through which you can access contents in the enclosure.
Note that single door layouts are more common in small-scale enclosure applications.
· Double Door Layout
Similarly, weatherproof electrical cabinets with double door layouts come with a double access door.
Here, you have two doors through which you can access enclosed contents.
You can either open both doors or open one of the doors depending on what you want to do.
Double door electrical enclosure
Now, unlike the single doors, double doors are common in larger size enclosures that can provide a stable balance for the two doors.
Also note that in either layout, the doors are lockable to prevent unauthorized access to contests.
· Multi-door Layout
In a multi-door layout, you find that the enclosure has three or more doors through which users can access contents.
An enclosure can either have two doors at the top half and one door on the other half.
Others may come with two doors on each half of the enclosure and so forth.
This layout presents three or more access doors on a single weatherproof electrical enclosure.
And as you guessed, they are somewhat larger, with more space and better strength.
They are thus suitable for large-scale industrial applications.
· Ventilated Enclosures
As their name suggests, ventilated electrical enclosures are those that are designed with ventilation mechanisms.
Ventilated enclosures – Photo courtesy MOJO WORKS
In this case, vents are mostly included on the side panels to allow for the free circulation of the air.
The vents, however, are put in such a way that they do not allow for the splashing liquids and rain which can damage enclosed contents.
Louvre plates are also commonly used to create an intake of vent and cooling.
· Enclosures with Windows
You guessed that right; some weatherproof enclosures come with windows that allow for easy viewing of contents.
NEMA rated weatherproof electrical enclosure
This way, it is easy to detect problems with parts and components without opening the door or removing the panel.
These are the design options you have regarding weatherproof electrical enclosures.
You can choose whatever designs befit your applications and needs.
Quality Standards of Weatherproof Electrical Enclosure
Understanding the required quality standards for your weatherproof electrical enclosure is very important.
This information is critical to the successful importation of quality, durable and above all safe to use the product.
Below, I'll explain the quality requirements that you should look out for in a suitable weatherproof electrical box.
· NEMA Ratings
NEMA ratings are standards for electrical and electronic equipment created by NEMA.
NEMA is a trade association for electrical equipment and medical imaging manufacturers.
It is one of the largest and widely recognized associations of its kind in the world.
NEMA ratings in this regard are designed to indicate the level at which a product protects against ingress in response to solids, liquids and other corrosive elements.
Concerning weatherproof electrical enclosures, it is critical for it to have a suitable NEMA rating.
In this case, a NEMA 3R rating and above would suffice.
Another quality standard that the weatherproof electrical enclosure has to meet is the IP rating.
An IP (ingress protection) rating determines the ability of an electrical enclosure to prevent water and other elements from getting inside.
For weatherproof electrical enclosures, IP24 and IP66 have commonly sought after.
The two ratings indicate a reasonable level of protection against the ingress of water, dust, ice and other elements.
· UL
UL listing is another quality mark that you can look out for in your weatherproof electrical enclosures.
It indicates the adherence of a product to international and national guidelines set by the Universal Laboratories.
Other standards to look out for are RoHS and CE.
standards restrict manufacturers against the use of dangerous materials like mercury and lead in enclosures.
CE and RoHS are guidelines set to ensure enclosure products' conformity to the set health and safety standards.
Weatherproof Electrical Enclosure Specifications
With the wide variety of weatherproof electrical enclosures in the market, the most obvious solution may not always be best.
In other words, many things go into determining the ideal weatherproof electrical enclosure.
These include:
· Material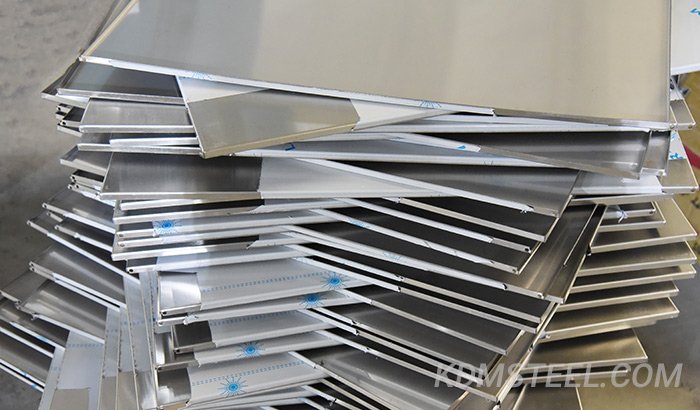 Weatherproof electrical enclosures are made out of a variety of materials.
In most cases, however, they feature stainless steel, galvanized steel, cast iron, or aluminum materials.
When thinking about enclosure material you have to consider several factors.
These are the geographical application of the product, maintenance, longevity as well as the aesthetic appeal.
For weatherproof electrical enclosures, the material has to be strong, sturdy, and durable.
It also has to be highly resistant to weather and of course affordable to maintain.
· Frame
The frame of your weatherproof electrical enclosure is critical.
Both the material and configuration have to be strong and sturdy.
Think of it as the foundation of your product.
The stronger it is, the better.
· Door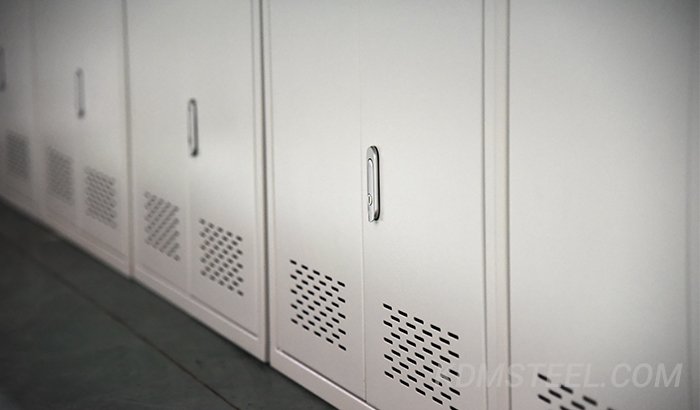 Of doors, we've mentioned that electrical enclosures come in three major door layouts.
Now depending on your application, you can choose a single, double or multi-door layout for your enclosure.
Just ensure that whatever layout you choose is suitable for you regarding size, shape, content accessibility and cost.
· Ventilation
Ventilation, especially for indoor applications, is crucial.
Luckily, weatherproof electrical manufacturers provide the option of venting through the use of vents on the panels or by providing louver kit accessories.
The latter provides an excellent venting and cooling solution.
· Earthing
Stray voltages can be fatal.
They can injure or even kill users and can damage electrical equipment in a flash.
It is important to prevent the release of stray voltages by ensuring that proper grounding protocols are followed.
An excellent way to do this is to buy an enclosure with earthing studs and ensure that the manufacturer provides earthing instructions.
· Protection
Most electrical enclosures have some level of weatherproofing.
However, the only way to ascertain the level to which your product will protect electrical equipment is by looking at its NEMA or IP rating.
These two ratings help define the effectiveness of the enclosure's protection against ingress of foreign solids and moisture.
As you already know, weatherproof electrical cabinets are essential.
And, the suitable level of protection for these will highly depend on your application.
For instance, if you intend to use the enclosure in a damp or rainy area, then get one with an IP66 and above.
If your application area is dry and dusty, then anything from an IP 65 would be suitable.
You may also want to ensure that the material does not use any dangerous materials like mercury and lead.
So check for additional markings like CE, RoHS, and UL.
These will prove the safety of the product beyond a reasonable doubt.
· Dimensions
Technically, this type of enclosure comes in different sizes ranging from small, medium to large.
The appropriate size, nonetheless, will only depend on your application and needs.
So choose wisely ensuring that all your equipment can fit in it without any concerns.
· Compartment
How much space do you want and how do you want to arrange the equipment?
This is where the aspect of compartments comes into play.
It is a critical consideration to make especially if you want to enclose different types of equipment and don't want to mix them up.
· Accessories
If you need additional accessories for your weatherproof electrical enclosure, you'll have to confirm if your supplier can provide these.
But before that, you'll have to identify what accessories are those that you need as there is a variety.
KDM steel Weatherproof Electrical
Now that you know the basics of weatherproof, can I tell you where you can import one or two or more?
And that is at KDM Steel.
KDM Steel is a renowned weatherproof electrical enclosure manufacturer.
They provide off the shelve models as well as custom-made enclosures for the more precise customer.
Their weatherproof electrical cabinets are designed with the safety of the user in mind.
They're also built-in adherence to NEMA and IEC (IP) guidelines.
Besides, KDM Steel enclosures are made using the highest quality steel materials.
Thus, you can be sure that our cabinets are built to last.
The best part is that KDM Steel's enclosures are not just designed for safety and durability, but also generate a pleasing sight.
Keep in mind that our weatherproof enclosures are flawlessly crafted to meet the specific requirements of users.
They are not at all like spacious orthodox boxes.
The reason for their flexibility is that they are designed to house any kind of equipment, depending on the user's needs.
The bottom line:
KDM Steel's weatherproof enclosures guarantee safety, compatibility and make no compromise on quality.
As cliché as it may sound, customer satisfaction has always been a primary objective regarding KDM Steel electrical enclosures.
So call us at any moment to find out how affordable, reliable and flexible we are.
Conclusion
So, are you importing a weatherproof electrical enclosure for the coming winter season?
Or is it is to enclosure your new outdoor lighting equipment?
It doesn't matter.
No matter your reason for importing this type of enclosure, you have to get the best product for your needs.
Just keep in mind that safety and quality are key.
Questions You May Ask About Our Weatherproof Electrical Enclosures
What is the material of the window
We use high impact polycarbonate sheet to custom the enclosure window
If KDMcan make the drawing for us
Yes, we can provide you the 2D or 3D drawing in one day, free of charge. You just need to send us your requirement
What is the time to make a electrical enclosure prototype
We can make all enclosure prototype in 3 days.