Custom Your Disconnect Enclosure
Electrical Enclosure Fabrication Expert Manufacturer
Custom Carbon steel & Stainless Steel Disconnect Enclosure.
MOQ 1PC
Fast Sample Production within 3 days.
Disconnect Enclosure Certificates
Custom Disconnect Enclosure Manufacturer in China
KDM disconnect enclosure designed for house electrical controls and instruments such as switches, pilot lights, oil-tight pushbuttons, etc.

These durable enclosures prevent components against circulating dust, falling dirt, dripping noncorrosive liquids, and other contaminants, also it allows the addition of a flange-mounted disconnect.
Manufacturing Capacity
Buying Guide
Enclosure Designs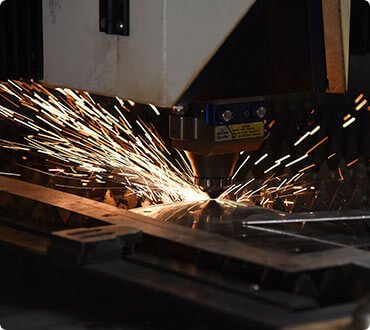 Electrical Enclosure Laser Cutting
4000W high performance laser cutting machine, +/- 0.05mm accuracy. No burr, no scratching.
Electrical Enclosure Welding
Multi-Functioning flexible welding equipment, high accuracy, no deformation.
Electrical Enclosure Bending
+/- 0.5mm bending precision, smooth surface without bending marks.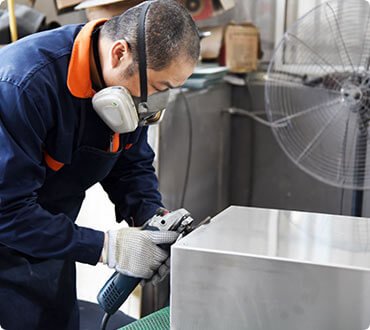 Electrical Enclosure Polishing
10+ welding experience workers, perfect overall appearance.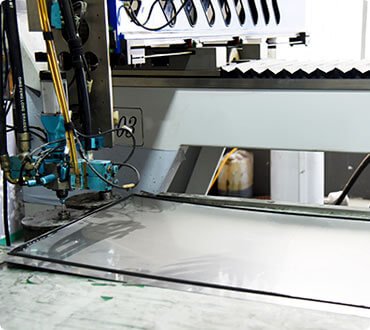 Electrical Enclosure Foaming
High speed and accuracy foaming machines, fast and qualified Gasket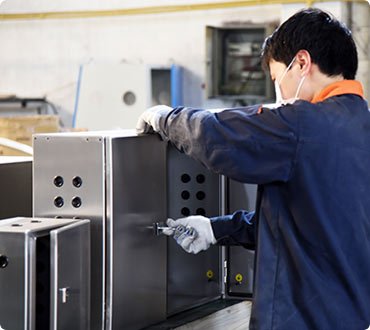 Electrical Enclosure Assembly
Expert assembling team, consistent assembly quality on every KDM enclosure
KDM Disconnect Enclosure
KDM disconnect enclosures are available with external disconnect handle to disconnect the power before opening the enclosure for safety. This disconnect enclosure is available for wall-mount, floor-mount, or freestanding installations, these models are compatible with disconnects and operating mechanisms.
Disconnect Enclosure Welding
Disconnect enclosure KDM offer has hinged covers which help provide easy access for maintenance. ANSI 61 polyester powder-coat finishes help to prevent damage from scratches, impact, and corrosion. At the same time, it is extremely durable for exterior applications.
Stainless Steel Disconnect Enclosure
KDM disconnect enclosure offers a convergence of automation, communications, and best-practice manufacturing techniques. NEMA 4, NEMA 4X, and NEMA 12 standard enclosures are continuously welded and gasket to add a significant amount of protection from noncorrosive or mildly corrosive elements in both indoor and outdoor use.
KDM disconnect enclosure is available with interlock, cut-outs, barriers, and other accessories. This also comes with hardware kits consisting of padlocking door handle, panel mounting nuts, grounding hardware and sealing washers for mounting holes.
Carbon Disconnect Enclosure
Additionally, the disconnect enclosure door is secured to the body with a heavy-duty continuous hinge and has an interlocking bracket, collar studs, and hardware to accept a door closing mechanism. Thus, ground stud provided on door and body. Also, holes are provided on body flange and door for mounting a disconnect operating mechanism.
Disconnect Enclosure Accessories
KDM custom built disconnect enclosure, you can send exact enclosure sizes and styles and other specific configurations based on your requirement. Custom disconnect enclosure maximizes your installation and design options.
With KDM disconnect enclosure, you can surely guarantee a secure place for your equipment. At KDM, we make products available to meet various industrial applications and provide components protection for the harsh environments. These products are designed with the latest technology in complete compliance with defined standards.
KDM, as a leading disconnect enclosure manufacturer, KDM can undoubtedly design and fabricate disconnect precisely on your demands. Our expert technicians and design professionals have more than 10 years of experience in the disconnect enclosure fabrications. Our extensive knowledge and experience in the manufacturing industry enable us to offer an extensive range of disconnect enclosure. Our experts will help on the exact configurations of what your equipment must be.
Disconnect Enclosure Manufacturing
KDM disconnect enclosure offered at a competitive price. These enclosures protect disconnect switches and circuit breakers, no matter what external environment may be. We, at KDM, provide the right product for your field demands.
KDM excels at modifying and customizing products to your specifications. For complete information regarding KDM disconnect enclosure, contact us today!
Questions You May Ask About Our Disconnect Enclosure
KDM Disconnect Enclosure
KDM disconnect enclosures are typically applied in the food and beverage, packaging, automation, dairies, electrical, health care facilities, installation, pharmaceutical, water, petroleum, and chemical processing industries.
These disconnect enclosures are available in 304 stainless steel, 316 stainless steel, galvanized steel, and steel construction, allowing for multiple options for a different system and environmental situations.