Custom Your Control Cabinet Enclosure
Weather Proof Solution for Your Control Cabinet Enclosure
Custom Any Size for Control Cabinet Enclosure .
MOQ 1PC
Fast Sample Production within 3 days.
Certificates for Control Cabinet Enclosure
Your Best Control Cabinet Enclosure Manufacturer in China
KDM control cabinet enclosure provides a convenient location for housing equipment and is designed to illuminate the interior of control cabinets. With KDM control cabinet enclosure the control components can be mounted on the door or within the enclosure.

KDM control cabinet enclosures protect and maintain your components, even in the most severe environments. They ensure reliable operation and help customers to achieve optimal productivity. Our control cabinet enclosure is very resistant to corrosion, which ensures a long service life.
KDM Control Cabinet Enclosure Manufacturing Capacity to Boom Your Business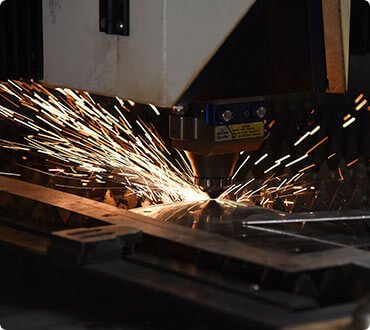 Control Cabinet Enclosure Laser Cutting
4000W high performance laser cutting machine, +/- 0.05mm accuracy. No burr, no scratching.
Control Cabinet Enclosure Welding
Multi-Functioning flexible welding equipment, high accuracy, no deformation.
Control Cabinet Enclosure Bending
+/- 0.5mm bending precision, smooth surface without bending marks.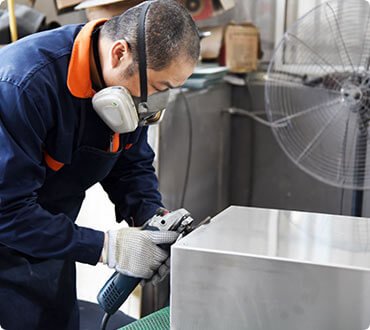 Control Cabinet Enclosure Polishing
10+ welding experience workers, perfect overall appearance.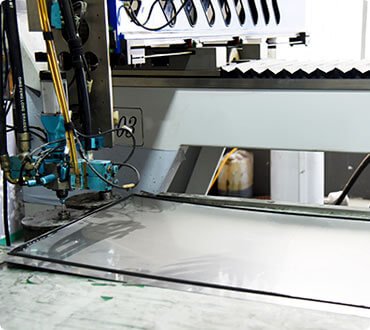 Control Cabinet Enclosure Foaming
High speed and accuracy foaming machines, fast and qualified Gasket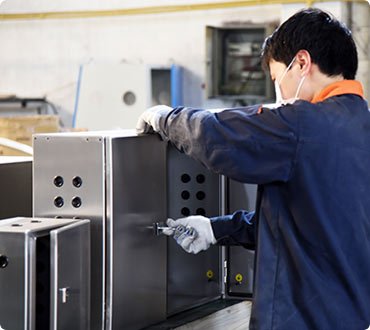 Control Cabinet Enclosure Assembly
Expert assembling team, consistent assembly quality on every KDM enclosure
Recent Control Cabinet Enclosure Order
Questions You May Ask About Our Control Cabinet Enclosure
KDM Control Cabinet Enclosure
KDM offer a wide variety of control cabinet enclosure sizes, shapes, and styles. Whether you need to protect one small control cabinet from the elements or too large control cabinets designed to hold multiple controls, and more, KDM control cabinet could secure your components.
Some cabinet types are meant to be safe from dust, while other control enclosure can protect instruments from water, outside weather and more.
KDM Control Cabinet Enclosure
KDM control cabinets enclosure can be manufactured from galvanized steel, stainless steel, and steel with optional fans, lights, thermostats, surge protectors and other built-in accessories. Our control cabinet enclosures are suitable for use in plant and mechanical engineering for plants dealing with sensitive pharmaceuticals, chemicals, and foodstuffs. At KDM, we provide the exact control cabinet enclosure that could meet particular enclosure applications, at the same time keeps your valuable equipment protected.
KDM control cabinet enclosure features key holes, bolt-down and removable doors, electrical knockouts, hinged models, tamper switches, tubular key-locks, interior water channels, and gaskets. Also comes with options including, removable interiors, thick-gauges, and back panels.
Additionally, our control cabinet enclosure accessories include cabinet heaters, filter fans, thermostats, cabinets lighting, temperatures, and moisture regulators. Each of our control cabinets enclosure products is produced under the internationally recognized ISO 9001 quality assurance program. KDM ensures all control cabinet enclosure conforms manufacturing standards in all elements of the fabrication process.
All our control cabinet configuration options can be customized to adapt to the strict specifications including mounting options and material options, depending on the different environmental factors that the control enclosure will subject to. We build each control cabinet to your specifications, which means that we can always implement special dimensions and designs on it.
At KDM, we are committed to ensuring each of our customer's expectations through our top quality control cabinet enclosures and exceeding customer service. You can count on our expert resources and engineering capabilities to support any stage of your project, from concept to production.
As one of the largest enclosure manufacturer in China, we have the capability to supply high-quality control panels and deliver it on time at a competitive price. Our skilled professionals and engineers design and manufacture the offered enclosures using quality examined raw materials, assemble components and test on execution, either from our design or from your approved design to your project needs.
KDM, with the comprehensive industry knowledge of fabricating enclosure, we guarantee top quality of our standard and customize control cabinet enclosure products. For more information on our control cabinet enclosure manufacturing and finishing services, please contact us now.